Switzerland: Groundbreaking ceremony held in Lausanne
source: StadiumDB.com; author: michał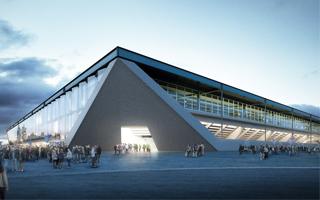 Ground is now officially broken at the site of Stade de la Tuilière, as it's commonly known. Actual works have been going on for months, though, even if heavy snowfall hid it well.
Earlier today stadium architect Daniele Di Giacinto, Lausanne mayor Grégoire Junod and two municipal directors for sports (Oscar Tosato) and society and architecture (Natacha Litzistorf) all took part in groundbreaking ceremony for the new football stadium.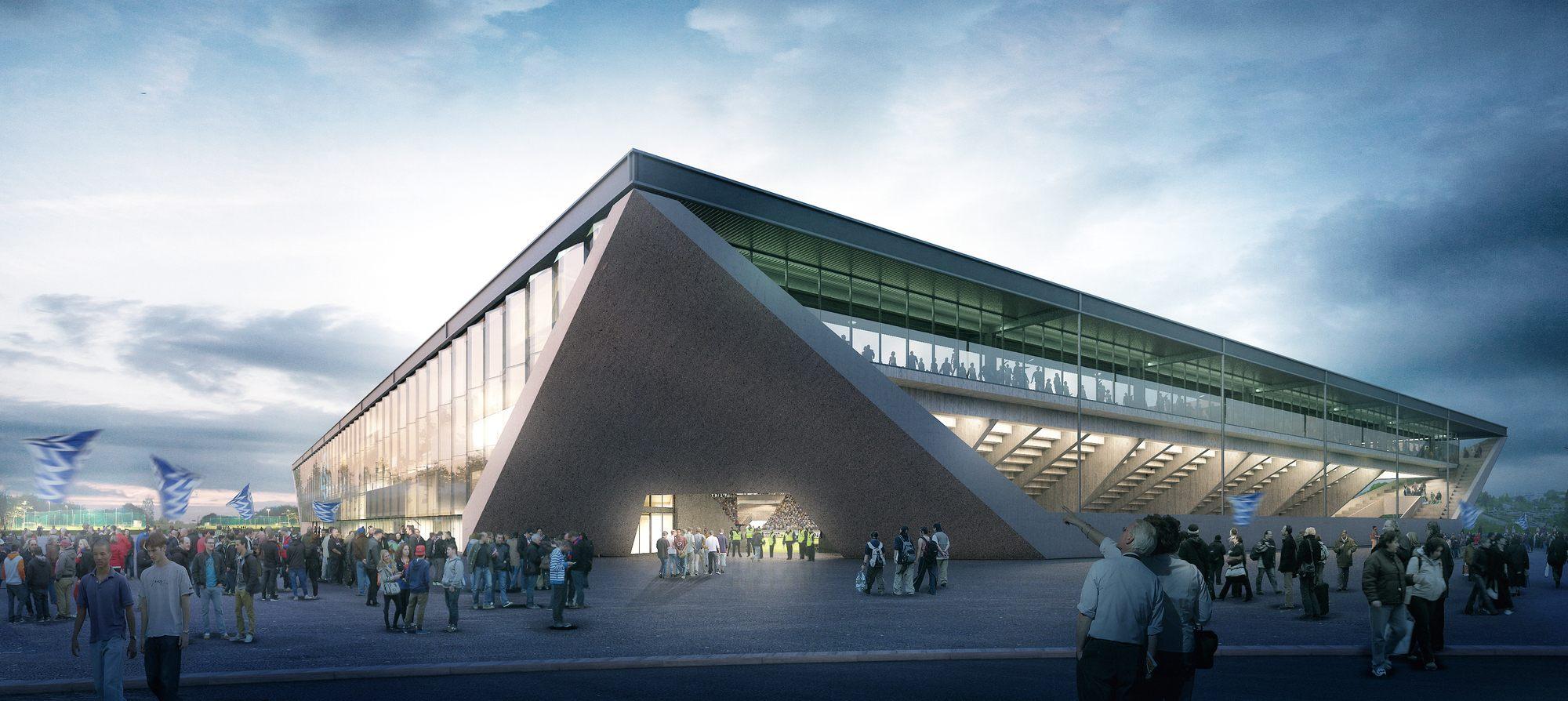 For the time being it's called Stade de la Tuilière, from the northern district in which it's being built. Located just 1 kilometer north of Stade Olympique de la Pontaise, the new 12,000-seater will be a football-specific stadium and new home to ambitious team FC Lausanne Sports.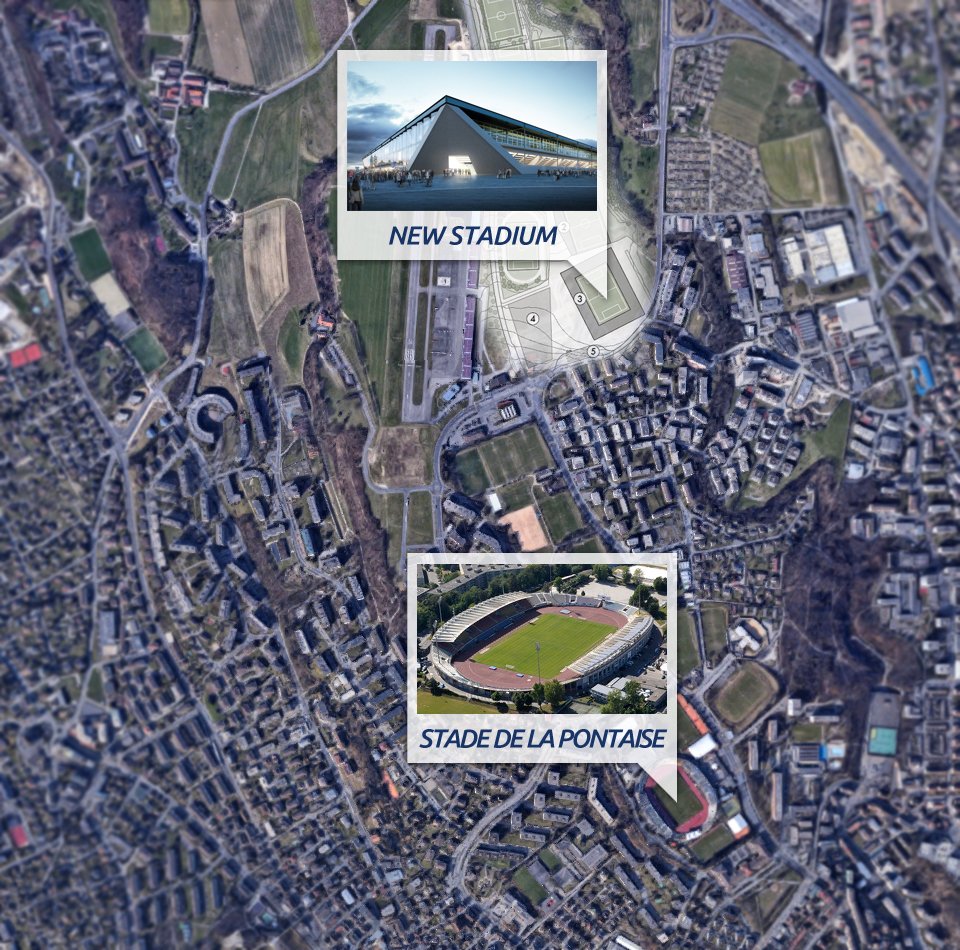 And while the ceremony took place today, actually the project is well underway, as confirmed by four tower cranes dominating the site. Excavation and foundations have been covered by thick snow for today.
Opening game will take place as soon as spring of 2018, but that doesn't include the main stadium. What will be ready in 2018 are two secondary stadiums (one with running track) and seven training fields, altogether creating Lausanne's largest football complex.
The stadium itself will take until 2019 to be delivered. Meeting all requirements of UEFA Category 4, the building will be open for international games, which is what the football club is aiming for in the medium term.
With heating under the synthetic field, even harsh Alpine winters shouldn't be a problem. Also supporters shouldn't be disappointed as the stadium's main promenade will be partly sealed off from the elements.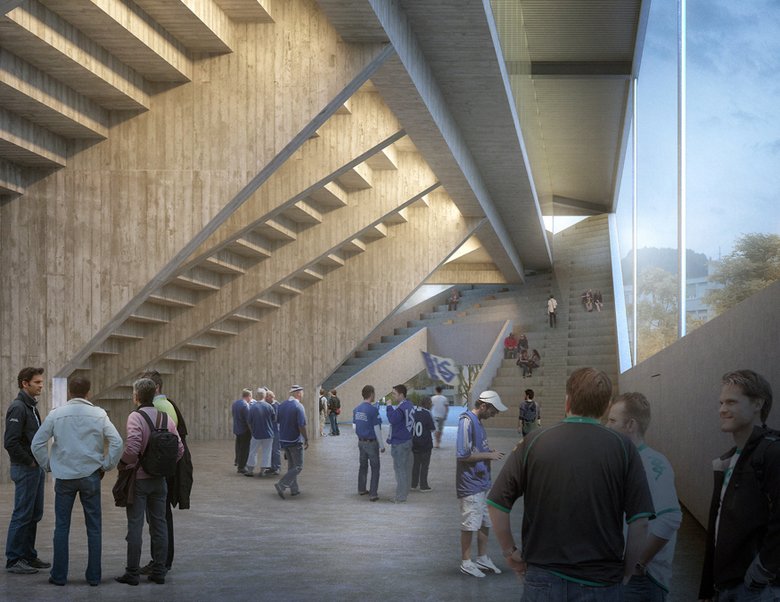 With budget of CHF 76.6 million, the project is financed by the municipality, though it's anticipated that the canton of Vaud will also participate.
Not only a project of major sports importance, the stadium will become a solar power plant once ready – as is customary in Switzerland these days – with 4,380 m2 of photovoltaic panels producing some 760,000 kWh annually.