New design: What could happen in Trento
source: StadiumDB.com; author: michał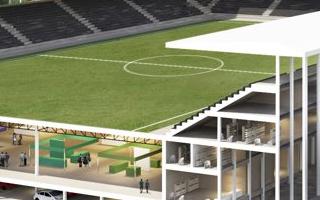 It's not an official design and yet we would really regret not showing it to you. The proposed stadium in Trento is part of what could be one of the most distinctive sports and leisure complexes across Europe.
Yes, this latest stadium concept isn't official at all, even if it's compliant with the development strategy of Trento, the famous city in northern Italy. This unique vision combines numerous functions in a spectacular seeting of western Trento, just across the Adige from historical city centre and on the site of former cement factory. This is where the city's new heart could be created, one beating all year round.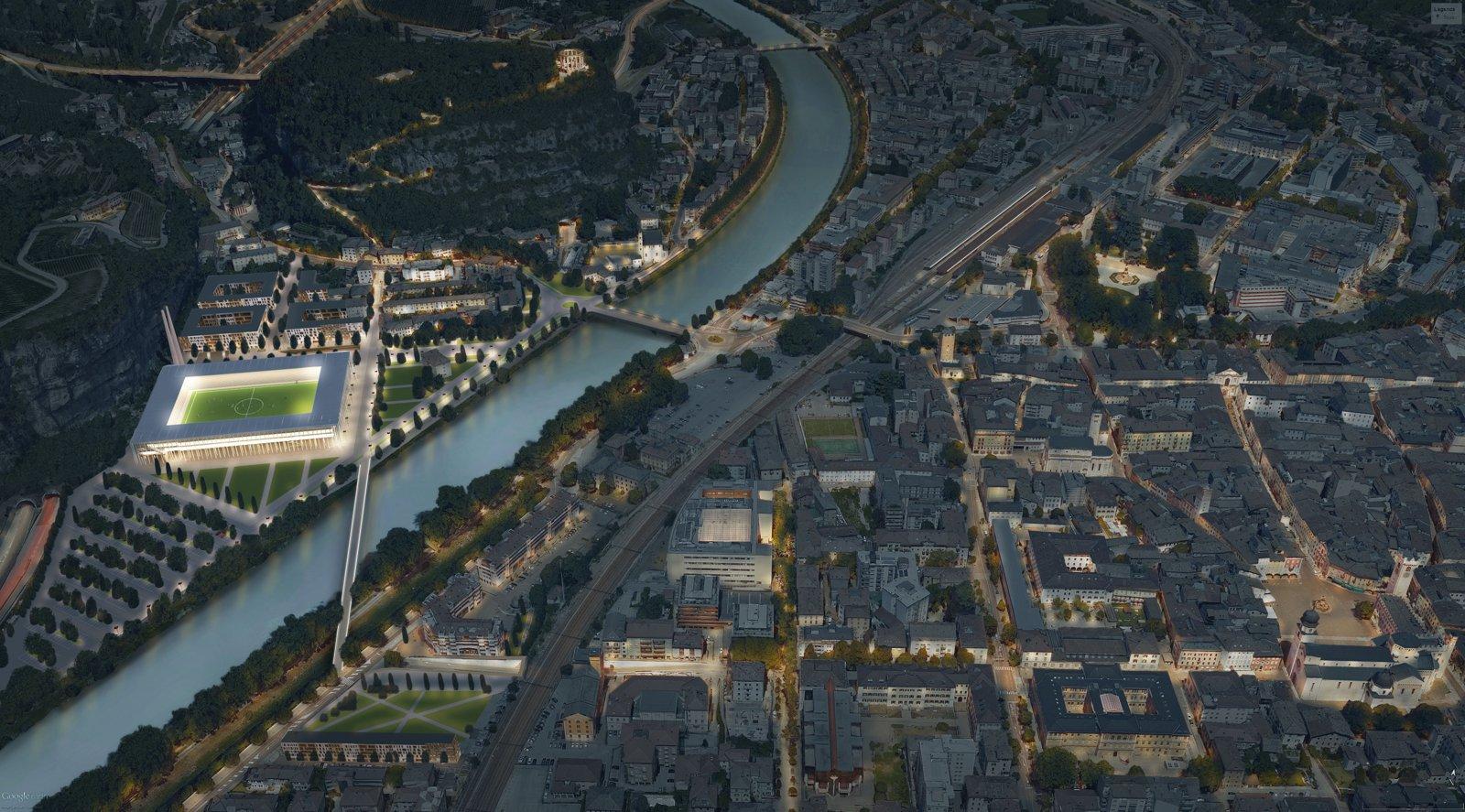 © studio Campomarzio
The concept is harmonious and robust, leaving two landmark chimneys after Italcementi plant as central points of the whole plan. As its background, Trento's dramatic mountainous landscape. These scenic elements are combined with great road access from nearby ring-road.
Just south of the two chimneys a stadium of 12,000 seats would be created. Simple in form, it would have much more to show for itself inside. On ground level parking sites would be created, followed by a large exhibition and trade center of 7,300 m2 and only on top of these uses the actual stadium would follow.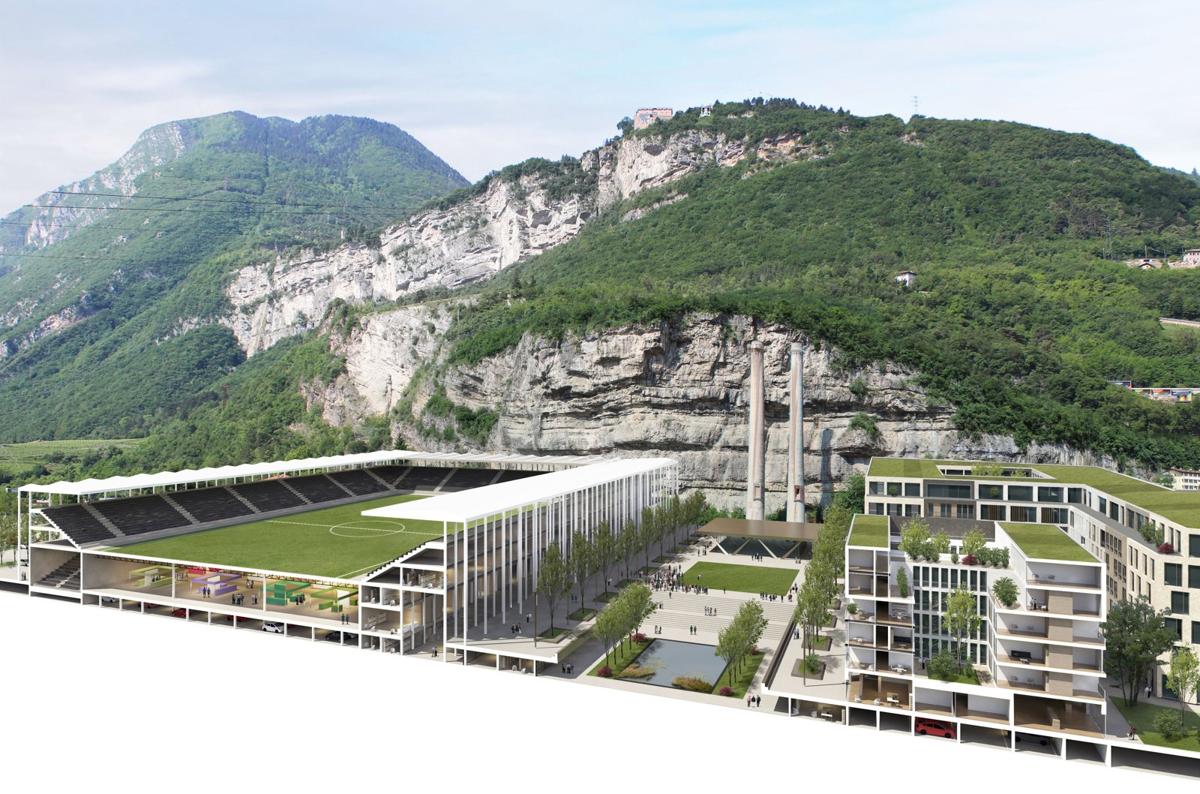 © studio Campomarzio
Both the stadium and complex beneath it would mean transfering sports and exhibition uses from eastern parts of the city. Even if elevated significantly, the stadium would not rise above key points of the complex, named by Campomarzio "Consilium". The area would indeed reconcile many uses needed by Trento, while reviving the city's western side.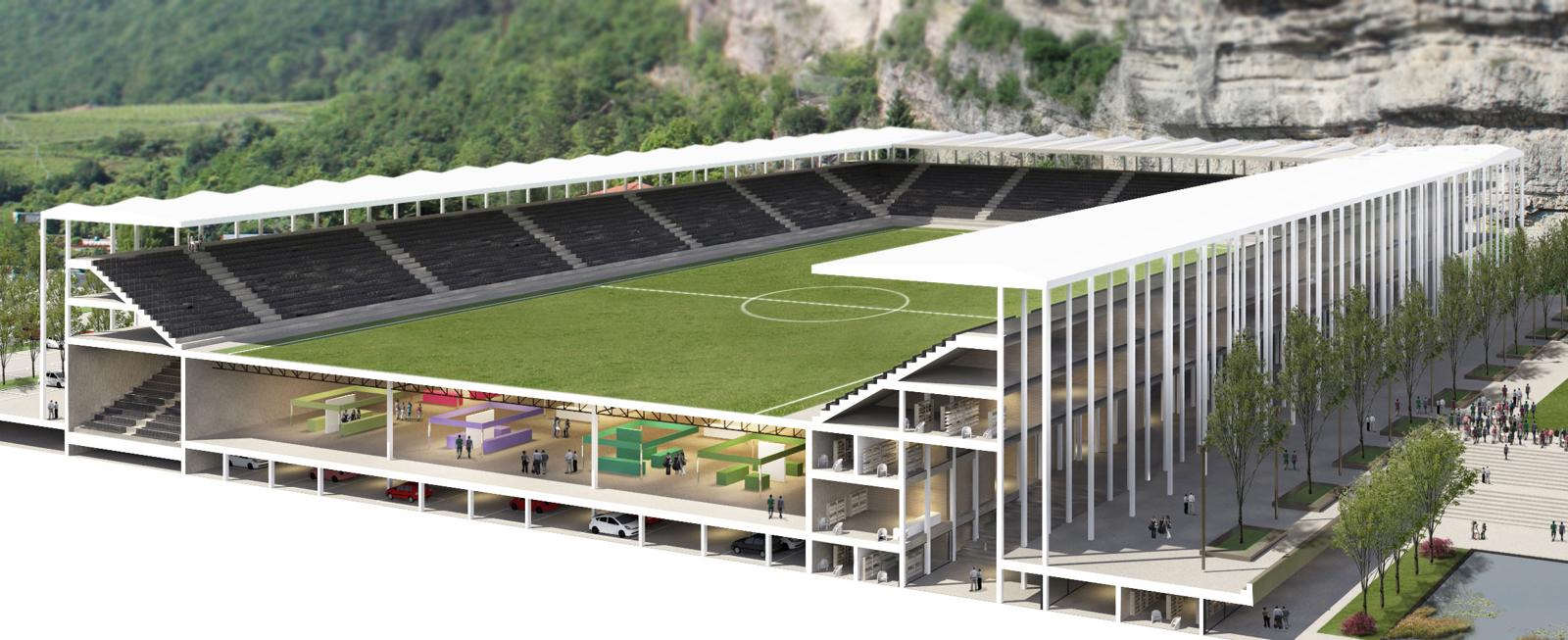 © studio Campomarzio
Aside from the stadium the complex would include 6,000 m2 of commercial spaces and shops, 13,000 m2 of residential spaces, 9,500 m2 of public park and 8,700 of public plazas. As for cars, over 2,000 parking bays would be located beneath all buildings, freeing up space for pedestrians.
While it's only created as a pro-bono "debate starter" we wouldn't mind a complex like this being built!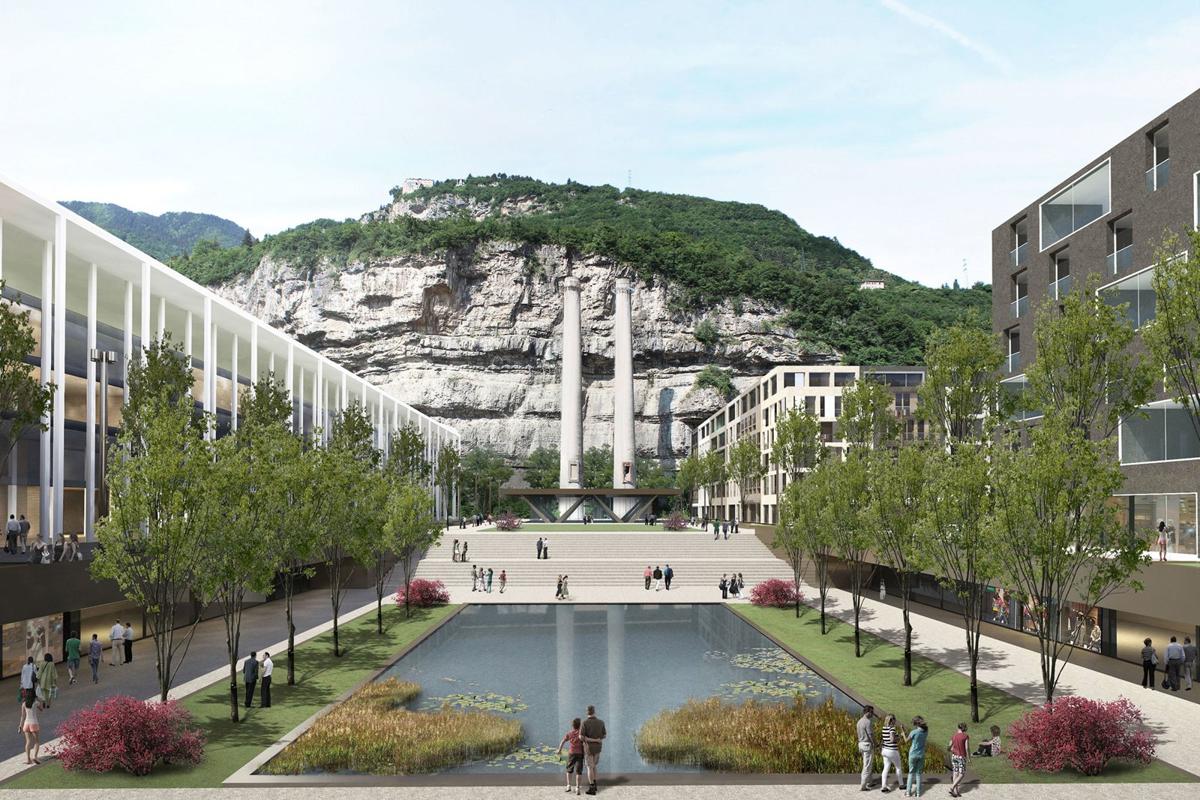 © studio Campomarzio