New design: Changes up there in La Paz
source: StadiumDB.com; author: michał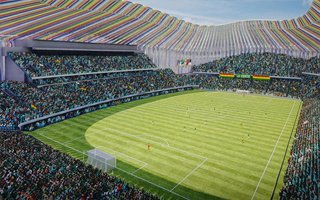 It's already one of the most difficult places to play in and things may become even worse for teams visiting Bolivia's capital. Now the crowd will be larger, closer to the field and noise amplified.
La Paz is not like other cities. Being the highest capital in the world, it offers sights that will take your breath away and air that will... do the same. With altitude of over 3,600 meters above sea level there's less oxygen in the air, which requires adjustment when you first visit.
But when you're a football player, there might not be enough time for your body to adjust. That's why Estadio Hernando Siles is famous to be an extremely tough ground, where home advantage isn't limited to atmosphere but actual climate. Just ask Brazilians, who just two months ago failed to score a goal in La Paz and ended up with claims of 'inhumane' playing conditions.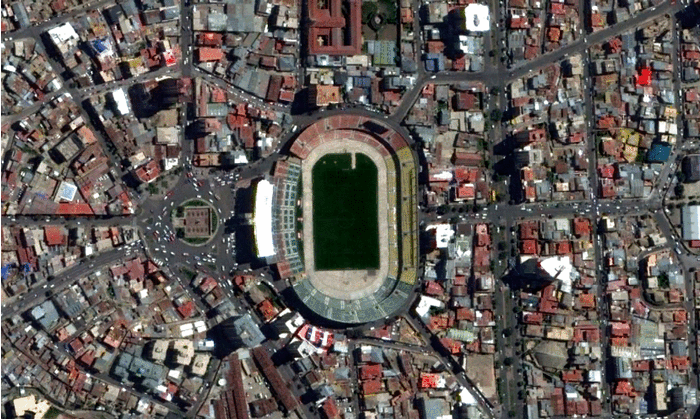 Now the national stadium of Bolivia, located at the very heart of La Paz, is expected to be completely redeveloped by 2020 in order to meet all FIFA requirements once more. Last reconstructed in 1977 it's now severely out of date. Decision to revamp it was made by the president, La Paz Football Association and two tenant clubs, Bolivar and The Strongest.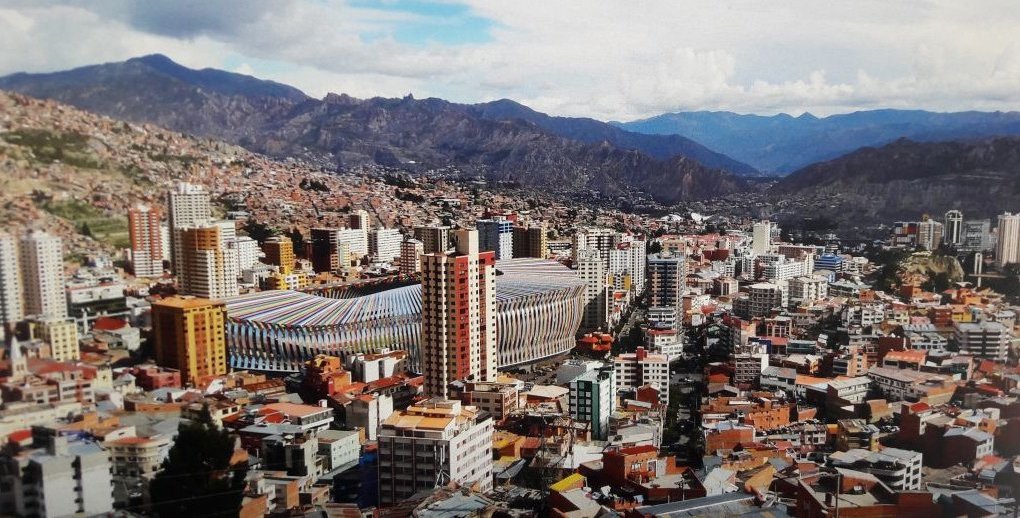 The concept was drawn by global leaders Populous, who reconfigured the auditorium entirely, though not getting rid of all stands. The western two-tier grandstand will be retained as the only curved one. Two strips of private boxes are planned, one at field level and one between the tiers.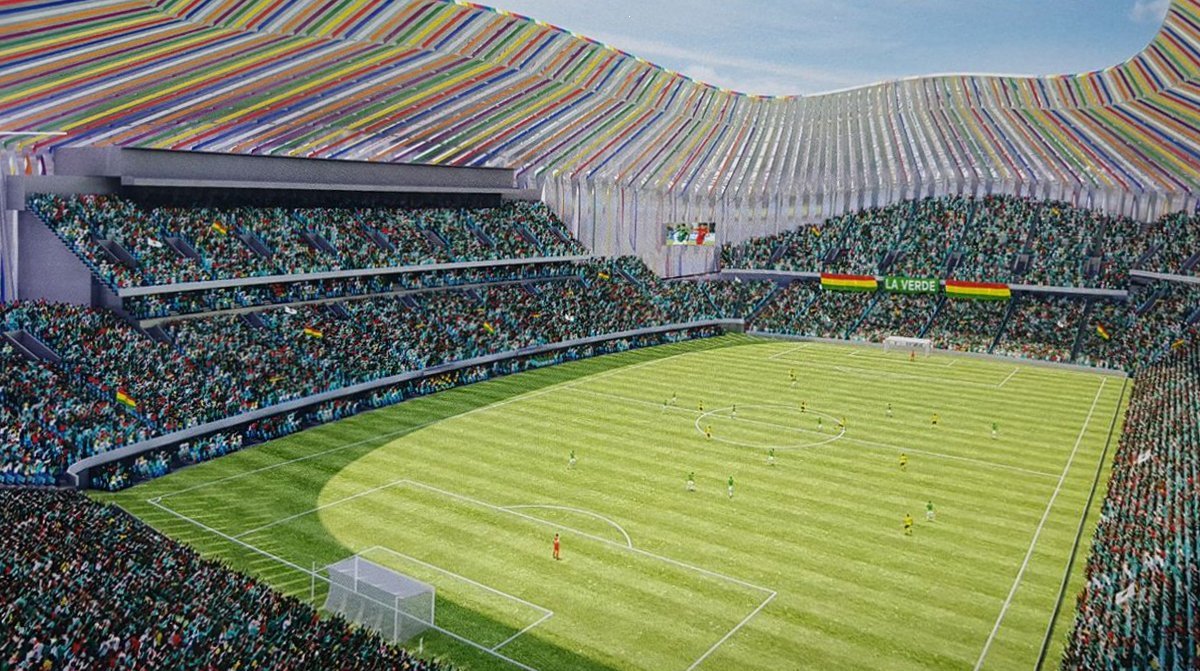 All remaining sections will be rebuilt in order to achieve a more compact layout, for the first time with no running track at the stadium. Capacity will rise very significantly from 42,000 to some 56,000. However, we should note that it's only the president's office who gave the 56,000 figure, vast majority of Bolivian news reports and the official website of CONMEBOL put capacity at 50,600.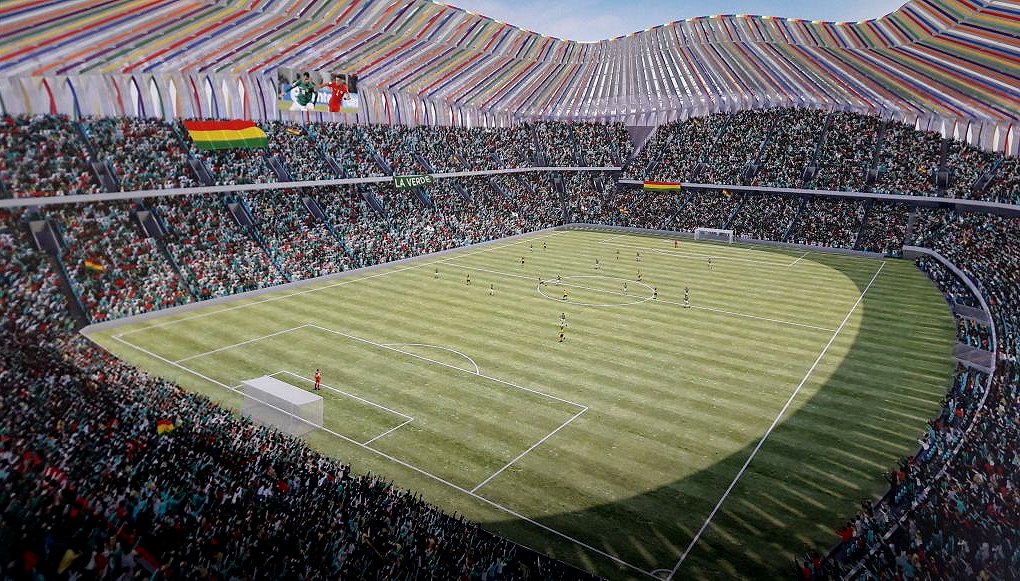 All of the stadium will be covered by a light canopy, which will combine traditional white membrane with brightly-coloured strips spanning onto the facades. The roof and outer cladding will not be entirely opaque, the canopy will rather protect from the sun and create barrier reducing light and noise pollution to the densely inhabited area.
Once finished in 2020, the stadium is very likely to change its name, thus the naming used in our presentation of the design. Estadio Nacional de Bolivia is the name quoted in domestic media.