London: Tottenham shows its steel "trees"
source: StadiumDB.com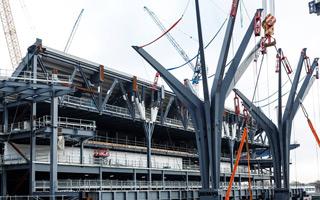 As construction is progressing on schedule, Tottenham Hotspur release latest stadium images. Aside from the seating bowl being almost complete, two massive steel structures stand out, nicknamed fittingly "trees".
The last photos we showed you were from late November and yet progress in north London is simply stunning so here we are again. At this point almost all of the future seating bowl is in place, including most of the south stand. Once finished, this part of the stadium will become England's largest single-tiered stand, able to hold 17,000 people.
© Tottenham Hotspur
Part of the south end will be supported in place by a pair of very unusual supports. Nicknamed the "trees", the two rise to 49 meters and weigh 262 tons each. Growing from a single base, they expand to eight "branches".
Why did architects and engineers decide not to use traditional vertical support and instead create such elaborate structures? The decision was caused by another first-of-a-kind feature, the stadium's retractable field.

When not used, the natural field will hide precisely under the south stand, divided into three massive trays. The steel trees are anchored between these trays. Using traditional supports would put too much weight on the garage.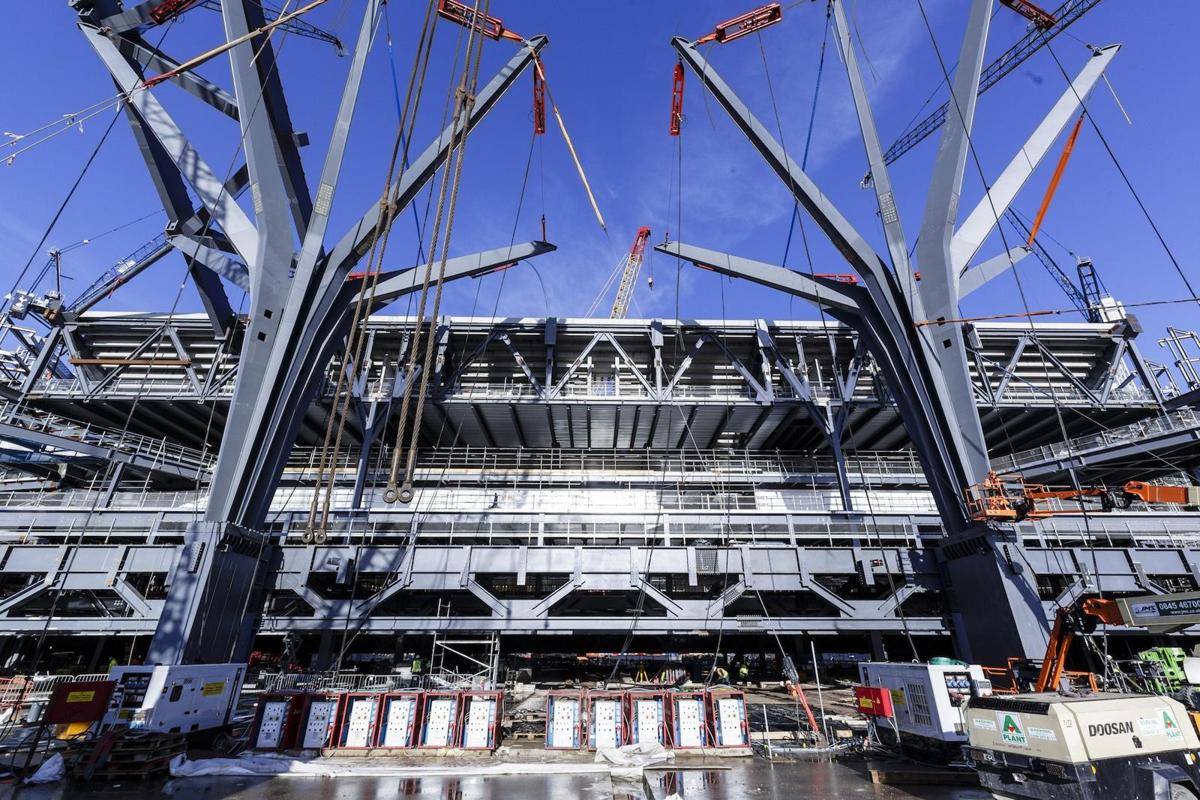 © Tottenham Hotspur
Speaking of steel, because the south end is built almost entirely with this material, progress on site can be seen literally every day. We should see all rows of future stands installed very early into 2018. Already now first seats are being installed, with total capacity expected to reach 61,559.
First spectators should visit the stadium in mid-2018, though it was rumoured that the project is behind schedule. In recent days the club has confirmed it's not, though some elements of the project are indeed slightly behind.