Jerusalem: Teddy Stadium to get final portion of the roof
source: One.co.il / GAB-arch.co.il; author: michał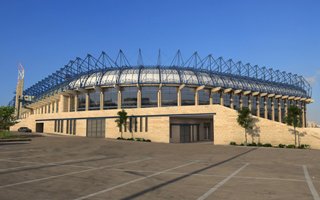 Around mid-2018 we will see its final form. Jerusalem's Teddy Kollek Stadium will go through the last phase of redevelopment, keeping up with Israel's improving sports infrastructure.
You propably know it as the home of Beitar and Hapoel, also from Israel's international games. You might not know that Teddy Stadium also stages two supporter-created teams, Hapoel Katamon and Beitar Nordia. You might also not know that it's not complete the way it is at present.
Teddy Kollek Stadium was top of the league in late 1990s, it's one of Israel's key stadiums. But with new projects popping up across Israel, it needed improvements in recent years. Thus the expansion from 2011-2013, which saw capacity increase from 19,000 to over 30,000, primarily by addition of the south stand. However, that stand hasn't been covered, which is exactly why we're writing about this stadium now.
Ariel Company, the institution operating Teddy Stadium, announced upcoming tender for the remaining segments of its roof. Once contractor is selected early into 2018, the project should take 6 months to complete and cost ILS 11 million ($3 million). You can see the expected outcome in the below renders from GAB Architects, creators of this stadium: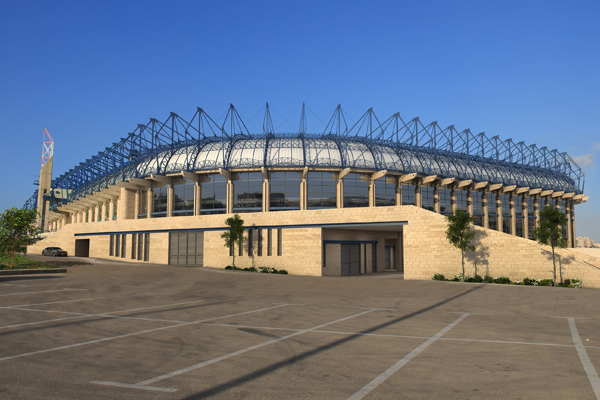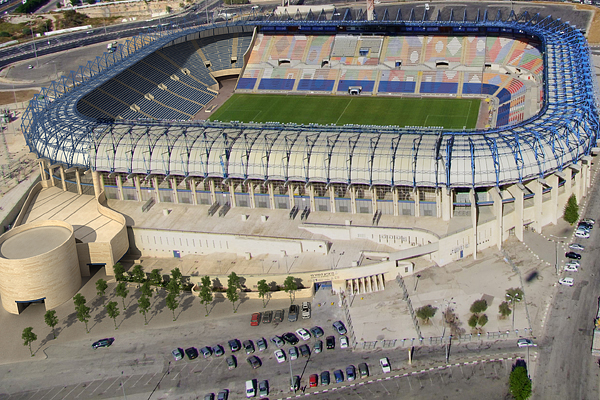 With gradual replacement of seats, new video screens and HD-compliant floodlights, the stadium is again one of the best in Israel. Additional work is planned around the players' areas now but the big question lingering over Teddy Stadium is whether this is indeed its final shape.
We'd just like to recall that GAB Architects envisioned a lot more for this stadium in the long run. According to the below images, it could grow by some 20,000 to become Israel's new national stadium, the only football-specific venue in the country to reach 50,000.