England: York Community Stadium officially under construction
source: StadiumDB.com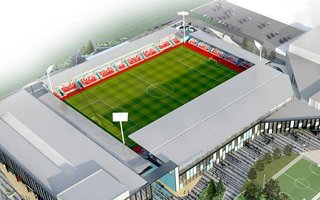 Excavators are already working, modest groundbreaking ceremony took place and now it's time for 1.5 years under construction before York City FC move in for 2019/20.
General contractor, Buckingham Group, was announced in October, final contracts signed on November 17. On December 1 contractors have taken over at the site and on Monday first heavy machinery began arriving. Wednesday saw a brief groundbreaking ceremony with city authorities, contractors and sports clubs in attendance.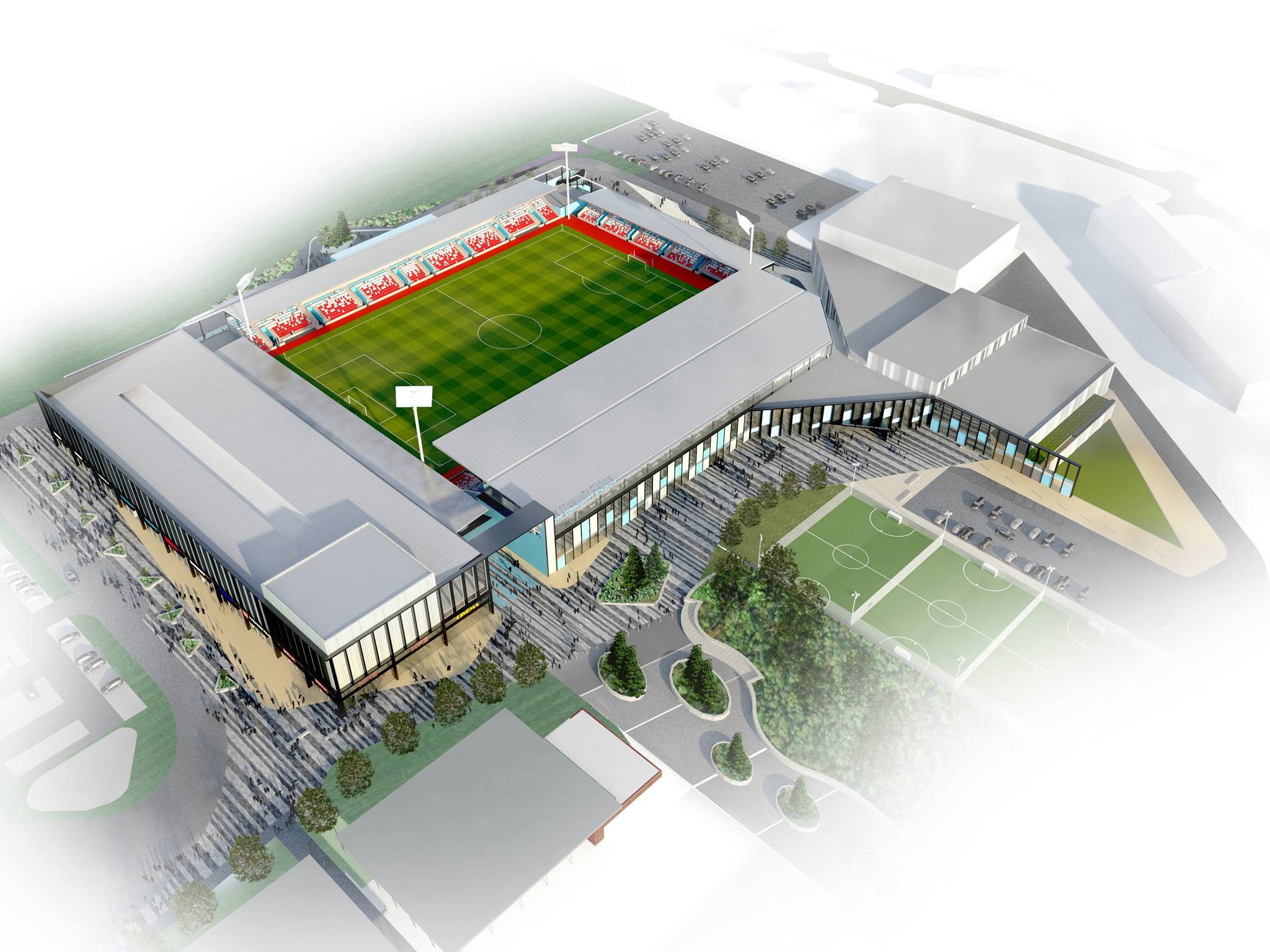 That went fast, right? If you only count the past few months – sure! However, keep in mind that York Community Stadium as a scheme has been on the table since late 2012. Deadlocked for most of that 5-year period, it began going smooothly only this year.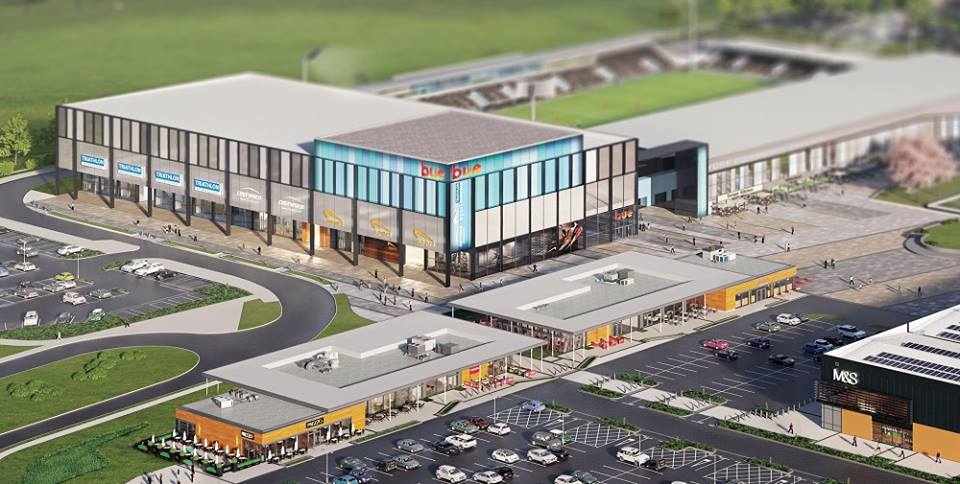 Now that actual construction is ongoing, the project should take just over 1.5 years, with all elements expected to be ready in July of 2019. York City FC hope to move in for all 2019/20 games. And while the stadium will also host rugby side York City Knights, far more than just professional sport is planned within the site.
In fact, York Community Stadium is a project that will bring new quality of leisure to York. It will also comprise an indoor natatorium, gym, dance studio, indoor and outdoor climbing facilities and a sports hall with spectator seating. A commercial development on the stadium site will also feature a cinema complex, five restaurants and up to three retail units.