Burnley make 4th in the Premier League
source: press release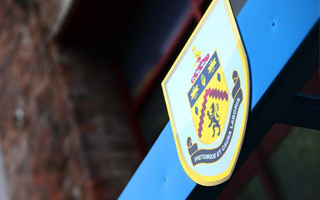 The top of the Premiership welcomes unfashionable Burnley into its ranks. All we seem to hear about of late is: have Man City already won the title race? Can Manchester United, Chelsea and Arsenal and Liverpool mount any sort of challenge to Manchester City's dominance? Have Tottenham Hotspur shot their bolt?
Well, now there is another topic on the table and another name to conjure with – Burnley. Not exactly a fashionable name in the world of soccer – not unless you happen to be a Burnley supporter of course. Nevertheless, Burnley have risen to fourth in the Premiership, ahead of Arsenal, Liverpool and Spurs.
It's a pretty fantastic achievement, especially when you compare their average player wage being a measly £26,375 per player, per week, nowhere near the wages bills of the other Premiership top contenders. When the so-called big clubs are spending millions in the transfer market, clubs with smaller pockets, like Burnley, have to be as astute as possible.
It all goes to show what an incredible job Burnley's manager, Sean Dyche, is doing at Turf Moor.
It wasn't that long ago when an outsider rose into contention; in fact, it was the 2015/16 season when Leicester took the Premiership by storm with their surprise victory. It's highly unlikely that Burnley will be able to replicate that deed, but there is no reason, why, if they keep playing as they have been doing recently, that they won't qualify for a Champions League place next season.
Even if they don't get a Champions League slot, their achievement in reaching 4th spot in the Premiership is highly commendable. It represents their highest position in the English football league for 42 years. You have to go back to March 1976 to better it, when Burnley were second in the first division.
From a neutral's point of view, the Claret and Blues of Burnley are one of the most popular soccer sides in the country. They play with two orthodox wingers and a centre-forward in either a 4-5-1 or 4-4-2 formation. They are not opposed to using long ball tactics as well as short, sharp passes, and they are adept at the counter-attack.
Their Irish players, Rob Brady, Jeff Hendrick and Jon Walters, have played a significant role in Burnley's success; not so much Walters, who, because of injury, has made only two appearances this season – having said that, they were quality appearances. It's a great shame though that Brady will be out for the rest of the season because of a nasty knee injury.
Much of Burnley's success must also be attributed to their defence. So far this season they have only conceded 12 goals; better than everyone else accept Manchester City and Manchester United who have conceded 11 goals each.
Burnley showed that they are prepared to grind out results when necessary, as proven by their win over Stoke at Turf Moor when Ashley Baines scored a later winner in the 89th minute.
Manager Sean Dyche is clearly enjoying his side's current success. In a recent interview with BBC Radio 5-Live, he stated that although football is about realities, it is about dreams too, and he went on to say that his team are going all out to see what they can achieve this season. We wish him and his team well.