New design: Al Ahly spreading wings in Cairo
source: StadiumDB.com; author: michał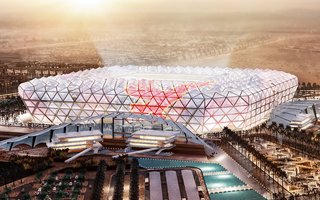 Egypt's most popular club reveals the vision of its future stadium. It's... nothing new compared to the old scheme from 2015. Interesting, but details remain unclear.
On Tuesday a long-awaited presentation took place in Cairo. Al Ahly, one of the world's most followed clubs (by number of declared fans) revealed how their future stadium would look like.
What was presented may have caused deja-vu to some because renderings clearly depict the same stadium that was already showed in 2015. Designed by Albert Speer + Partner, Arup and Grid, it's the same 60,000-seater, now with location in Sheikh Zayed City selected.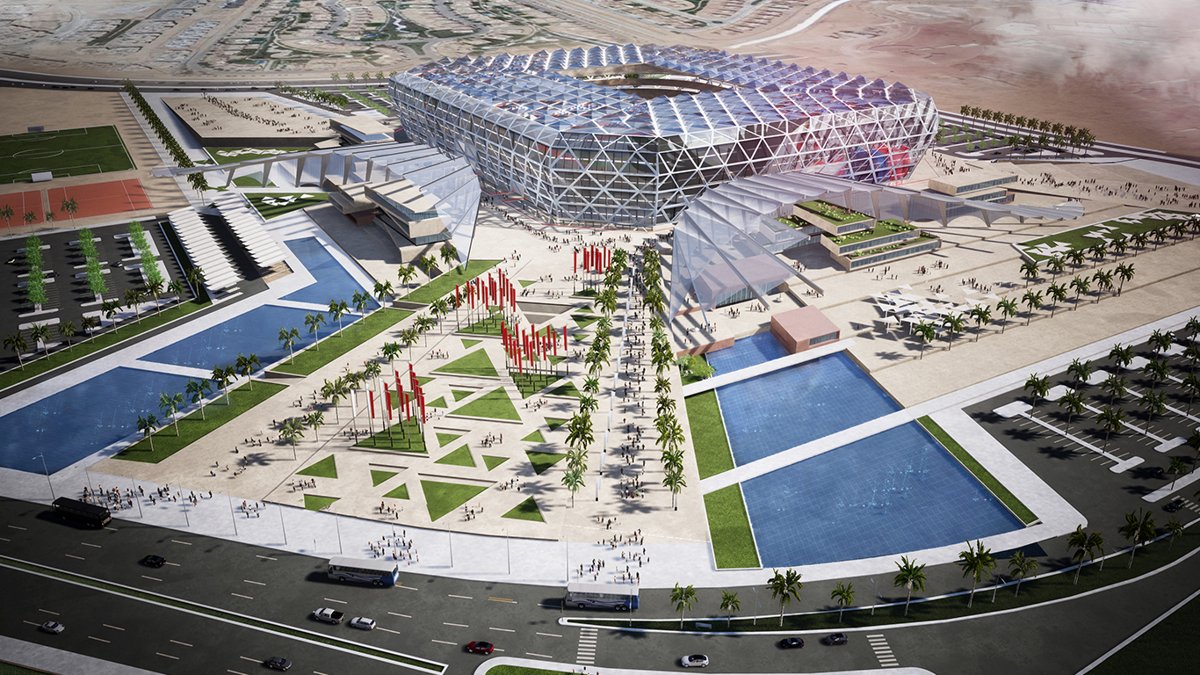 Main difference between the 2015 and 2017 visions is not even the stadium itself but its direct vicinity. The surroundings now include two giant wings (semi-covered public plazas) aimed at resembling an eagle, Al Ahly's symbol.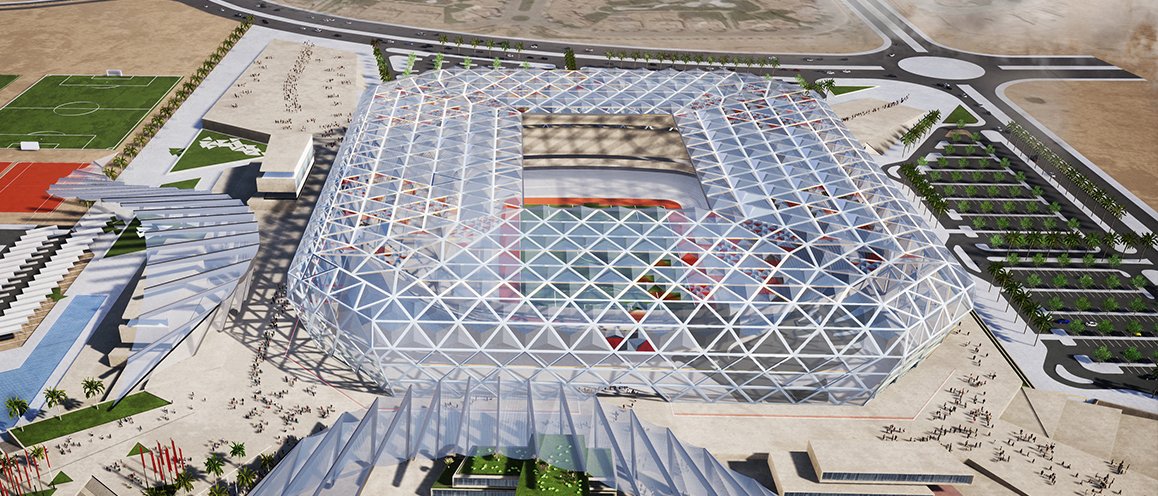 The stadium is unchanged, with a uniform grid-based outer cladding. With translucent foil covering it, association with Allianz Arena springs to mind immediately and not without reason as it was officially given as one of the inspirations.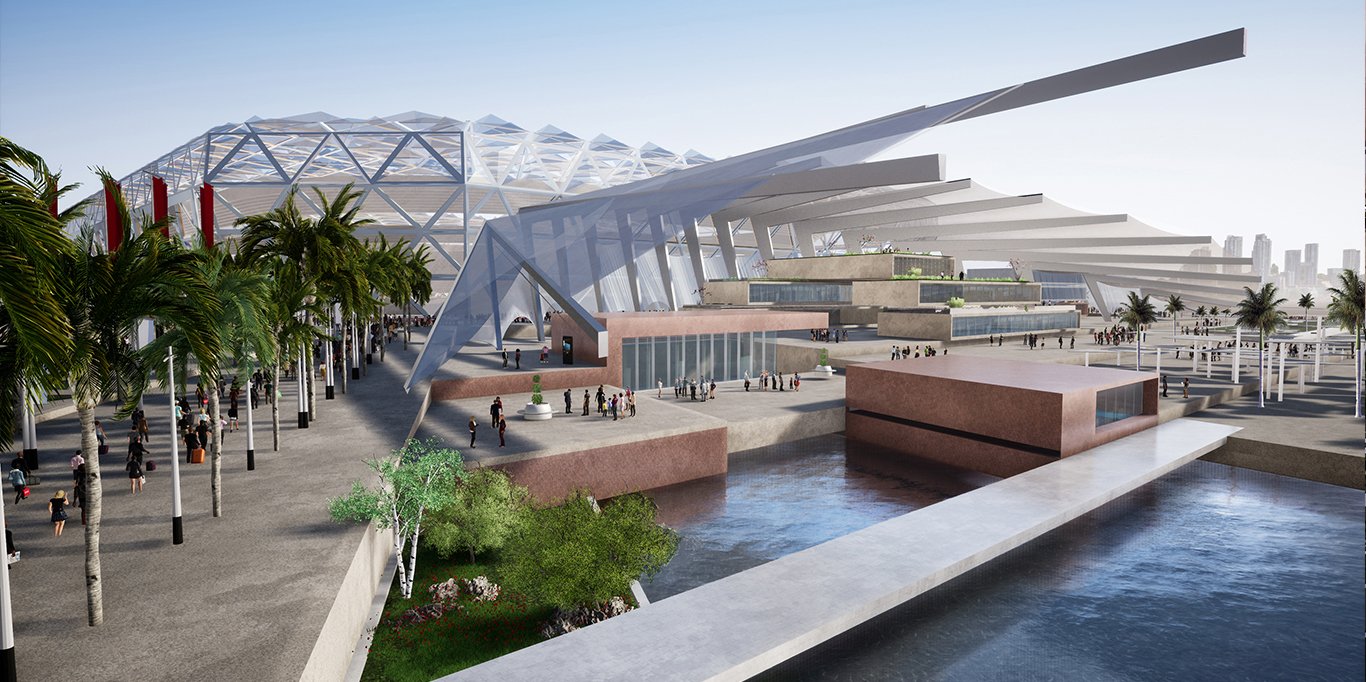 Once built in Cairo's rich western suburb of Sheikh Zayed City, the building would be Egypt's first intelligent stadium, focused on sustainability and modern technologies.
It's unclear as to when exactly the stadium will be delivered as it was officially revealed that it's still in its early phase. There is no official budget as well. Back in 2015 it was estimated to cost some EGP 3 billion, which at that point represented almost $400 million. However, current value of the Egyptian pound is much lower and this would only translate to some $170 million at present.