Washington, D.C.: RFK Stadium sees end of MLS football
source: StadiumDB.com; author: michał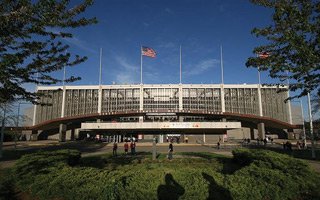 On October 22 the Robert F. Kennedy Memorial Stadium saw its very last football game. After Redskins, now it's time for DC United to find a new home.
It was a sad moment for some, cheerful for others but surely sentimental and important for all DC United supporters. After all, the MLS founding team had spent 22 years at RFK Stadium and played the single last game on Sunday. It wasn't a happy end with 1:2 loss against NY RB.
Though DC United have been trying to find a new home for well over a decade, the club's success in finally securing Audi Field meant leaving a facility that has drawn plenty of scorn and mocking from all over the American soccer world, but has also generated an aura and a mystique that few facilities in this country ever have or will.
RFK is a unique ground, though not particularly happy in terms of long-term tenancy. It played host to over a dozen teams in its 56 years in operation but only two stayed here long. Washington Redskins tenancy ended in 1996 (35 years), while the DC United 22-year story at RFK ends now.
Designed to accommodate American football and baseball, it was never perfect as an MLS venue but still earned quite a few warm goodbye banners on Sunday, as supporters are preparing to move to Buzzard Point, where construction of their new home is in full swing ahead of the early-2018 opening.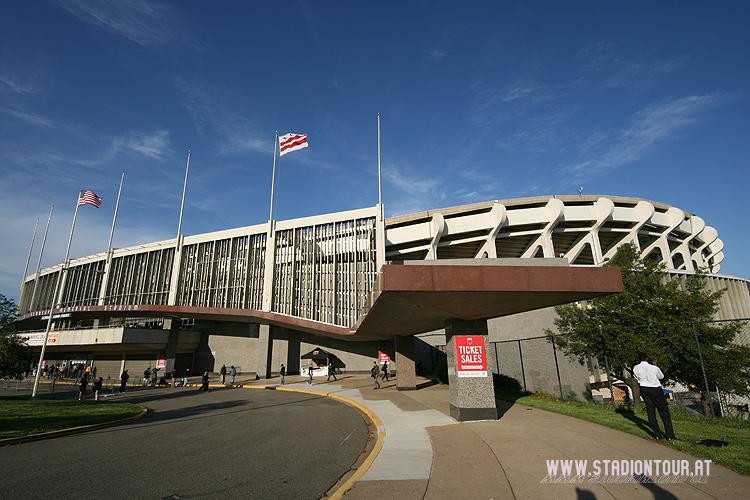 © Stadiontour.at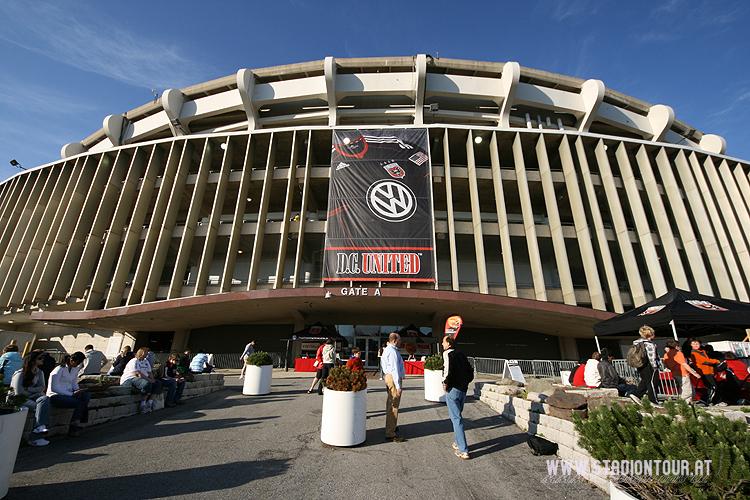 © Stadiontour.at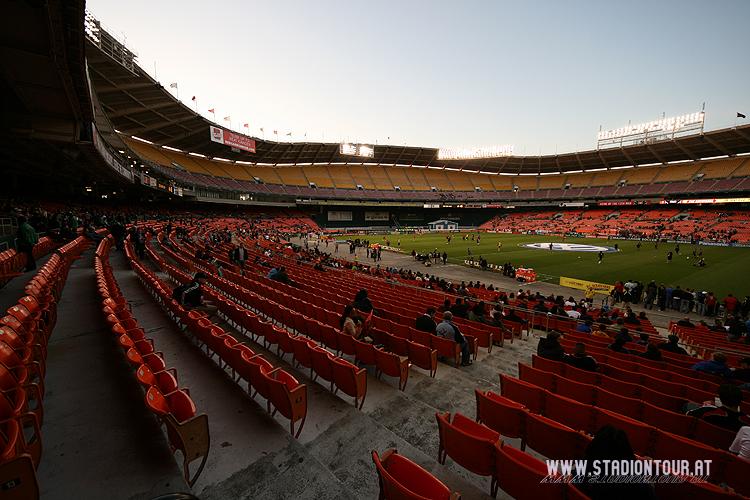 © Stadiontour.at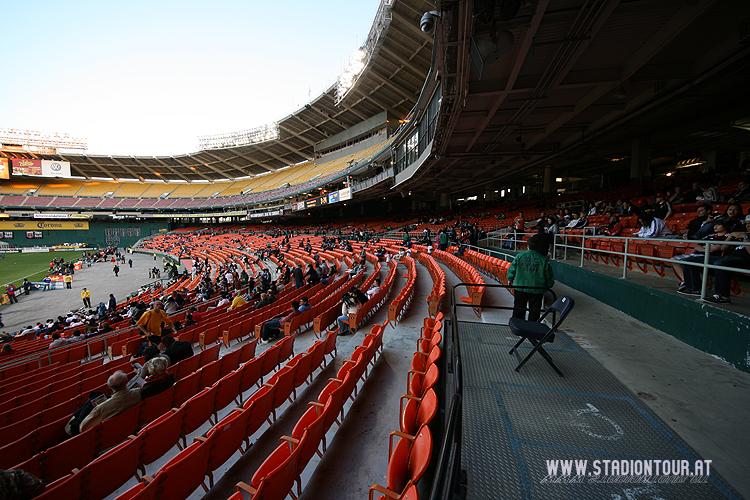 © Stadiontour.at