Valencia: New Mestalla could reach 65,000 seats!
source: ElDesmarque.com / LaVanguardia.com; author: michał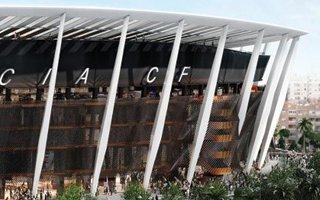 While it's still being approached as a 55,000-seater, the new stadium of Valencia CF could end up holding 65,000 people as soon as demand is sufficient. First meeting at the city hall was held today.
On Wednesday the very first meeting was held at the city hall in Valencia, regarding the latest iteration of new Mestalla. The stadium architect Mark Fenwick and club manager for infrastructure Christian Schneider met with municipal officials in what begins the difficult process of reaching agreement and receiving approvals for the project.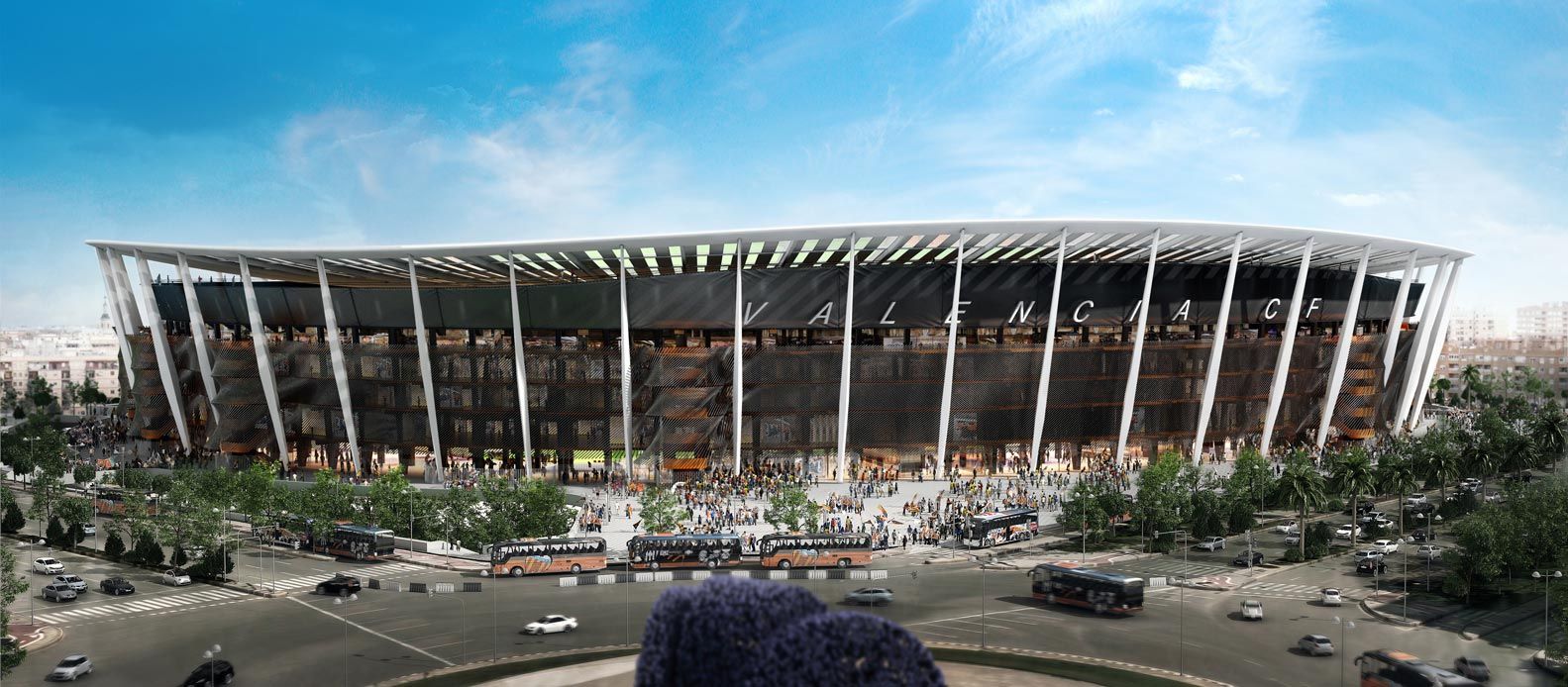 According to Spanish El Desmarque the meeting brought first new details about the stadium. Most notably, Valencia isn't applying for capacity of 55,000 seats, despite it being announced as the new stadium size. According to the website club's application will see a size cap of 65,000 seats!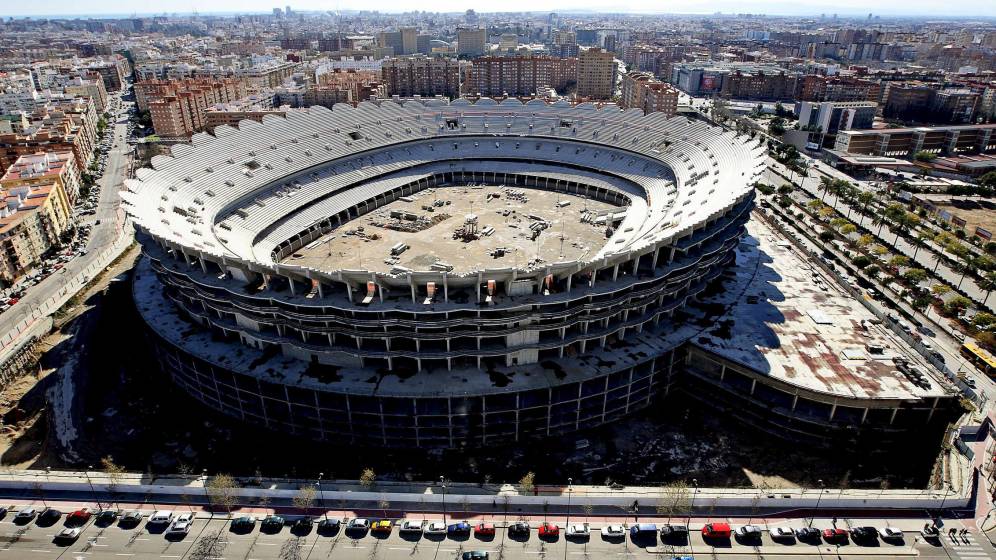 The main idea is to open the stadium in May 2021 with 55,000 seats available but to also have additional sections ready for use when demand is sufficient. In the initial layout the extra capacity would be covered, but the means to achieve that are unclear. It might be curtains, tarp or a different solution altogether.
According to the website, no part of what has already been built would be demolished, which means even the uppermost petal-shaped sections will remain in place. That said, the stadium is now expected to be topped by semi-open promenade for fans.