Poland: Is this the best new speedway stadium?
source: StadiumDB.com; author: michał
It could just be the only country where a multi-use stadium could lose the football use to provide better condition for motorcycle speedway. But if it happens along this concept, it's worth it!
The concept we've just added foresees complete reconstruction of the speedway and football stadium at Zygmuntowskie Ave in Lublin. Historically the ground has been home to Motor Lublin's football and speedway sections but footballers have all but left as they host matches at modern Arena Lublin.
Meanwhile the speedway section, following a trail of two bankruptcies, now seems on the road to success. And despite long football traditions it's actually the motorcycle racing drawing biggest crowds in this 340,000-strong city. Despite the stadium currently offering just over 3,000 seats, this year's high was around 10,000 people.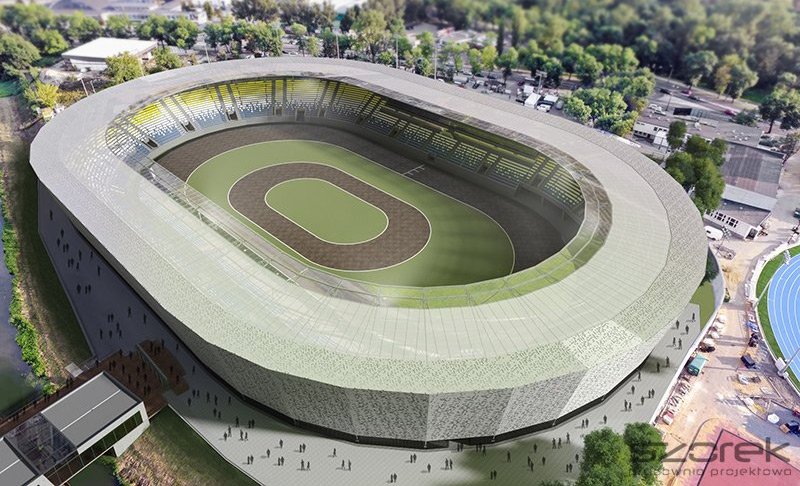 © Pracownia Projektowa Marek Szorek
As a result of the works the stadium would lose its football use due to much shorter racing track (320 instead of 389m). With no room for a full-sized field, a smaller training track would be created at the heart of the stadium.
While remodelling the track, it would be moved south-east in order to free up space where current western curve is located. This way creation of continuous tier of seating would be possible around the stadium.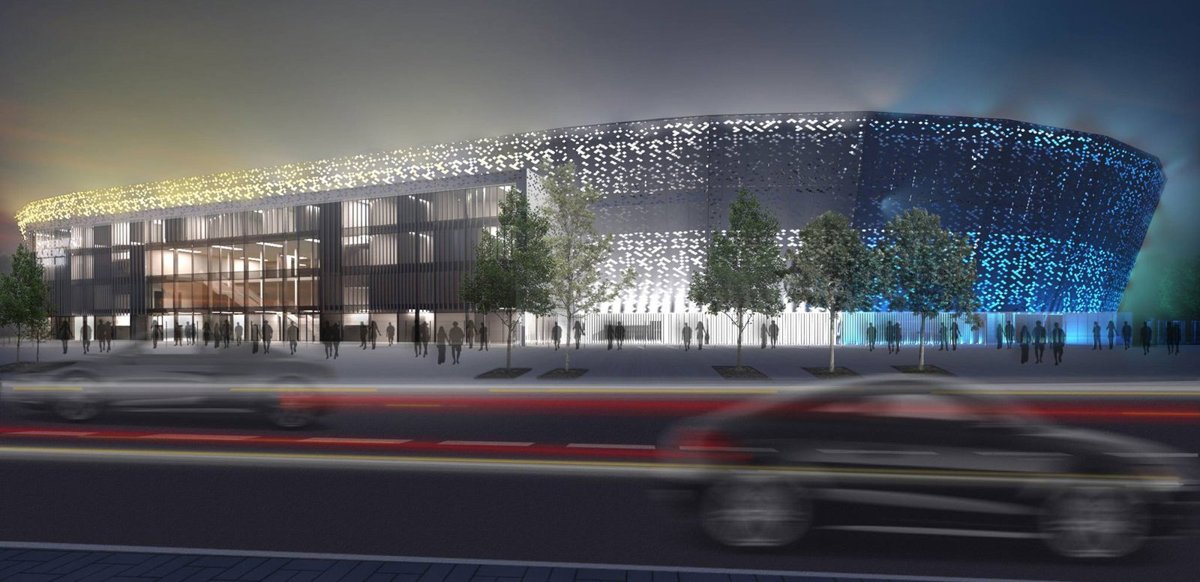 © Pracownia Projektowa Marek Szorek
According to this initial design by Marek Szorek and his associates there would be almost 13,000 covered seats for fans, making it the city's second largest stadium and possibly the best Polish speedway stadium.
In order to get there, very significant public investment has to be made. In order to facilitate funding, the stadium could be divided into as many as six phases, each possible to carry out without disruption of the sporting use.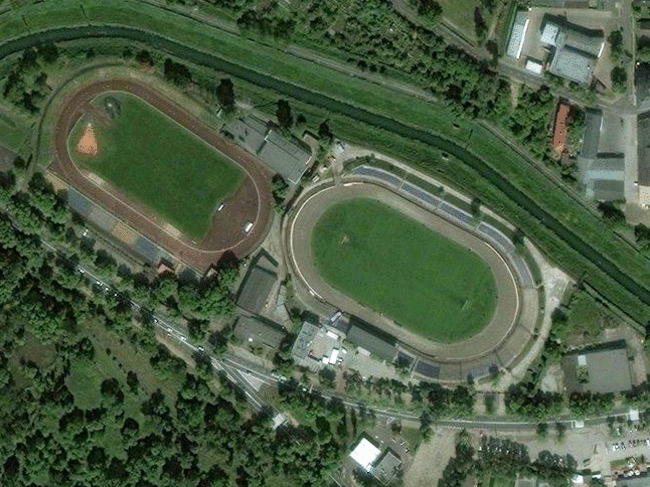 Remodelling of the track will begin in 2018, thanks to citizens favouring this project in their civic budget vote. Further phases will depend on Lublin's municipal budget and so will the stadium's architecture and scale. It seems highly improbable to see it built with fewer seats than the 12,934 designed.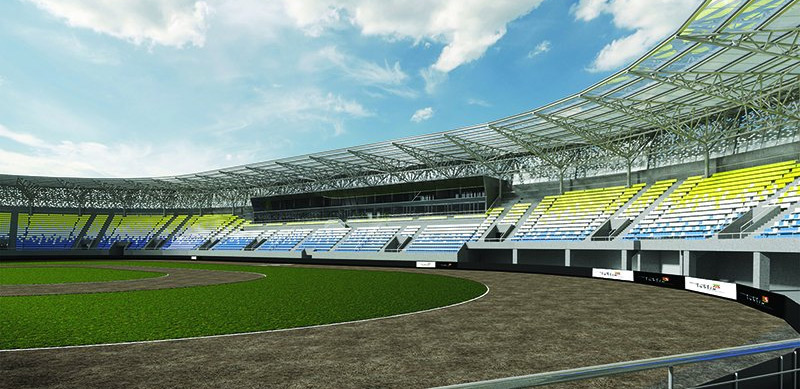 © Pracownia Projektowa Marek Szorek