England: They made it, crowdfunding for safe standing section complete!
source: StadiumDB.com; author: michał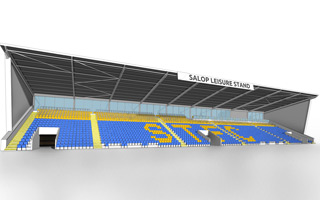 One day before the final deadline they made it. The "Make Safe Standing Happen" campaign now has all the funding needed to install 550 rail seats at Shrewsbury Town's stadium. With big help from fans of other clubs!
Just 24 hours ago the "Make Stade Standing Happen" campaign had 88% of the required sum pledged by donors. With deadline already having been extended once, this wasn't a perfect situation but in the end today we're celebrating with Shrewsbury Town supporters as they've got 104% of their project crowdfunded, thanks to betting brand FansBet stepping in.
The goal, set at £62,500 ($83,000), was established in order to transform a portion of Montgomery Waters Meadow Stadium from seating-only to safe standing. Not a big portion, just the uppermost 6 rows of the Salop Leisure Stand (south), some 550 seats overall.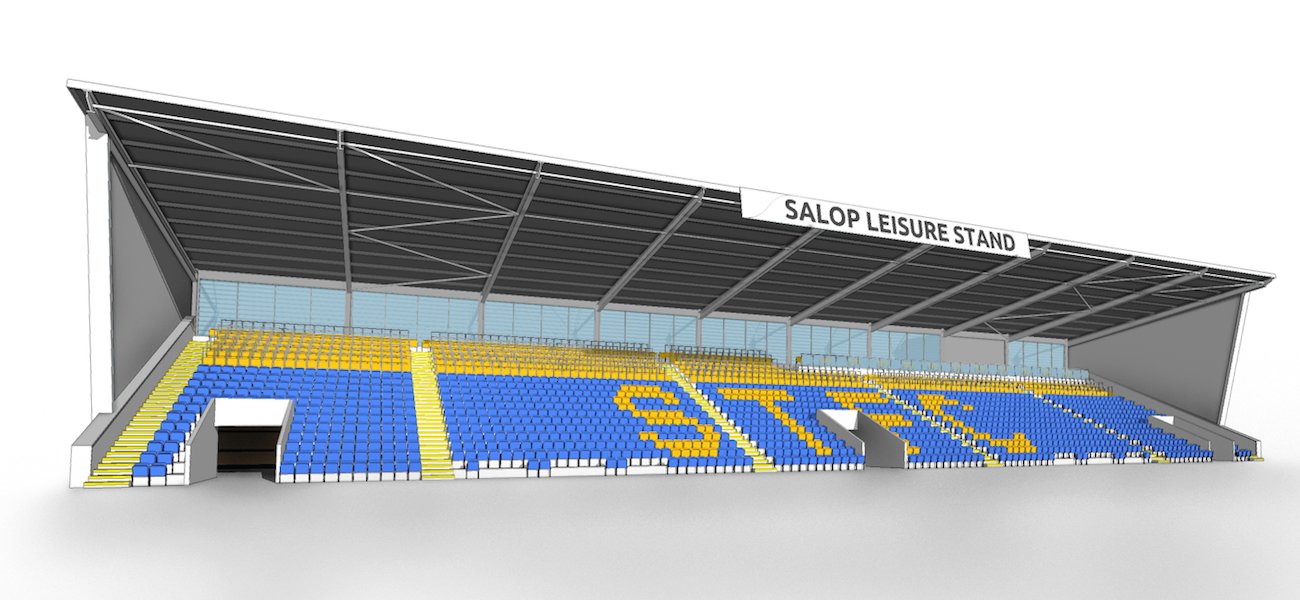 It's worth noting that the crowdfunding campaign received support from fans across the country and beyond. Official supporters trusts of Manchester United, Bristol City, Fulham, Tottenham, Chelsea and Arsenal chipped in, among numerous fanzines and unofficial groups, demonstrating just how many people care about safe standing being introduced acrodd England and Wales.
Shrewsbury Town are on their way to become the first ones within the central leagues to go from all-seater to part-standing. The project can get underway once safety certification is in place.
Brian Caldwell, Shrewsbury Town CEO, said: "We are delighted that Shrewsbury Town will be the flagship club in addressing this issue, which is so important to so many fans. We will now continue to work closely with our local SAG (Safety Advisory Group) to gain the necessary certification for the Safe Standing area within the Salop Leisure Stand at the Montgomery Waters Meadow, and we hope to have supporters watching home games from the safe standing area before the end of the season".