New design: Is this how Christchurch will rebuild?
source: StadiumDB.com; author: michał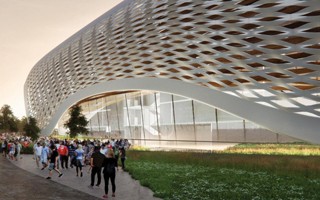 Report commissioned by the city and government suggests building a domed stadium with sliding field. Earthquake-stricken Christchurch might get New Zealand's best stadium.
If you're not from New Zealand, you probably don't know Christchurch as one of the country's largest cities. You most likely recall the horrific earthquakes of 2010 and 2011 that led to mass exodus of over 10,000 people and catastrophic damage worth some $40 billion.
One of the facilities affected was Lancaster Park, one of the largest stadiums across New Zealand. While it still stands physically to this day, it hasn't been used since 2011. Instead, a $34-million temporary ground was built until a permanent solution is found.
To get that solution a special task force was created and their report has just been released several hours ago. We went through the 94 pages for you in order to show what is suggested as the very best long-term option for Christchurch.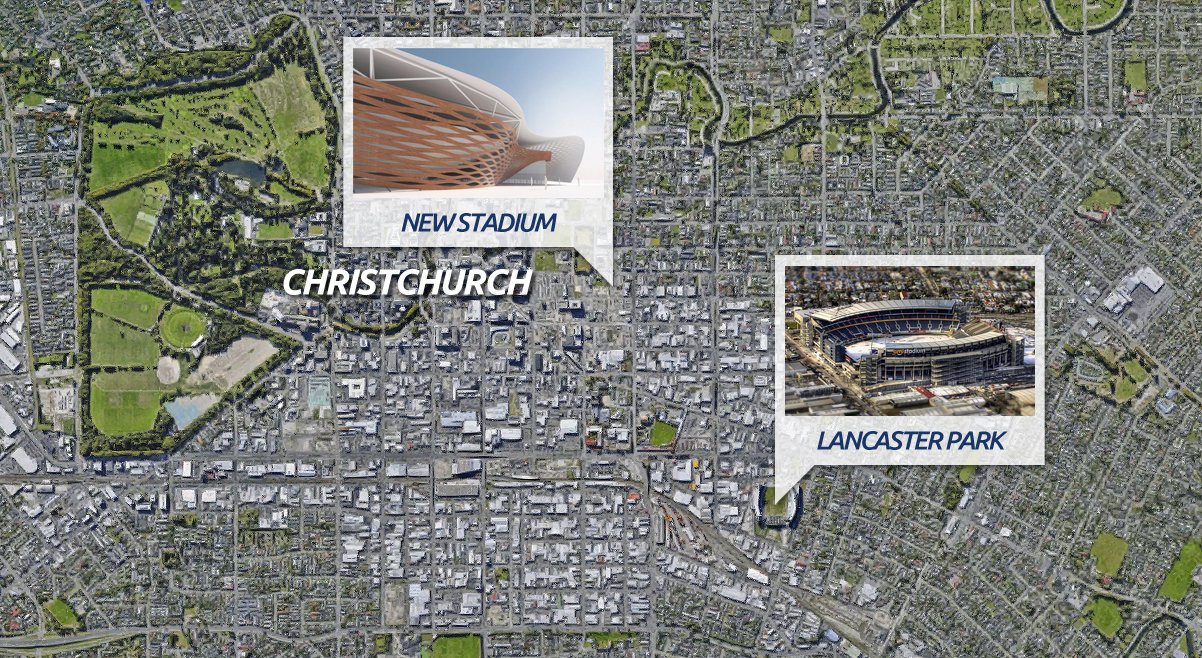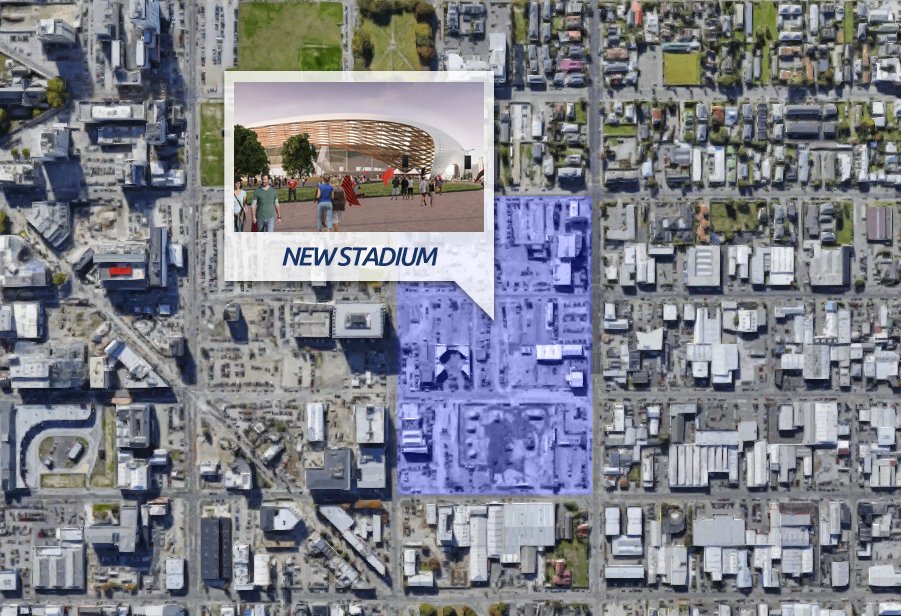 The depicted concept is not a final one, but the outcome of this preliminary study. Selected capacity stands at 25,000 permanent seats and 5,000 temporary ones possible to add for football and rugby events. During concerts the building could attract 40,000 visitors.
In order to increase its versatility, the stadium should have a full and opaque roof. While the Forsyth Barr variant was also considered, it would significantly limit event-hosting capabilities. It was thus chosed to create a natural field that would slide outside of the building on non-matchdays. While already expensive, this solution is significantly more economic than a retractable roof, which would raise the dome's cost by roughly 100%.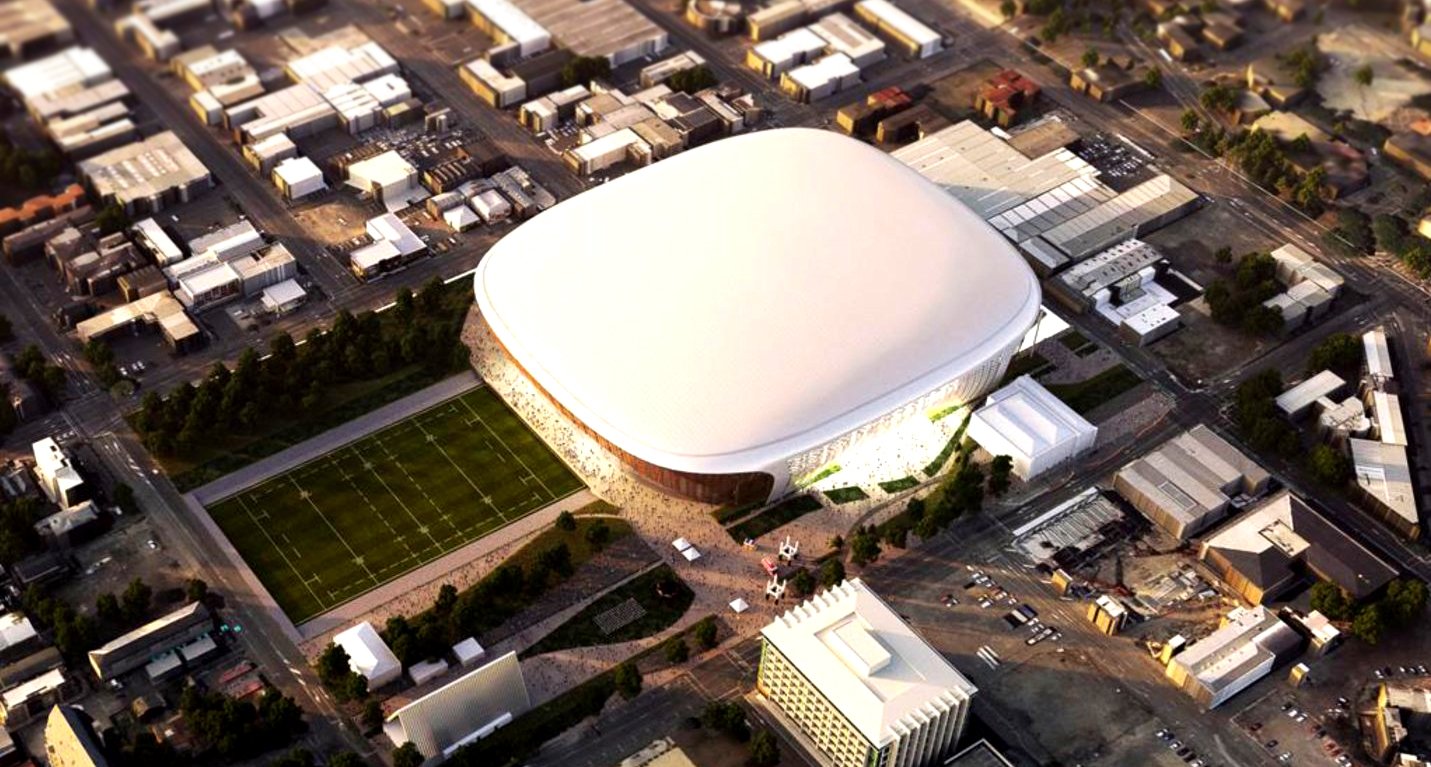 It was selected as the best out of four different size and technical options on the table, of which two were less expensive and one just under the $600 million mark due to increased capacity. The selected design could potentially stay below $500 million ($496m or US$360m), should construction begin as planned i January of 2019.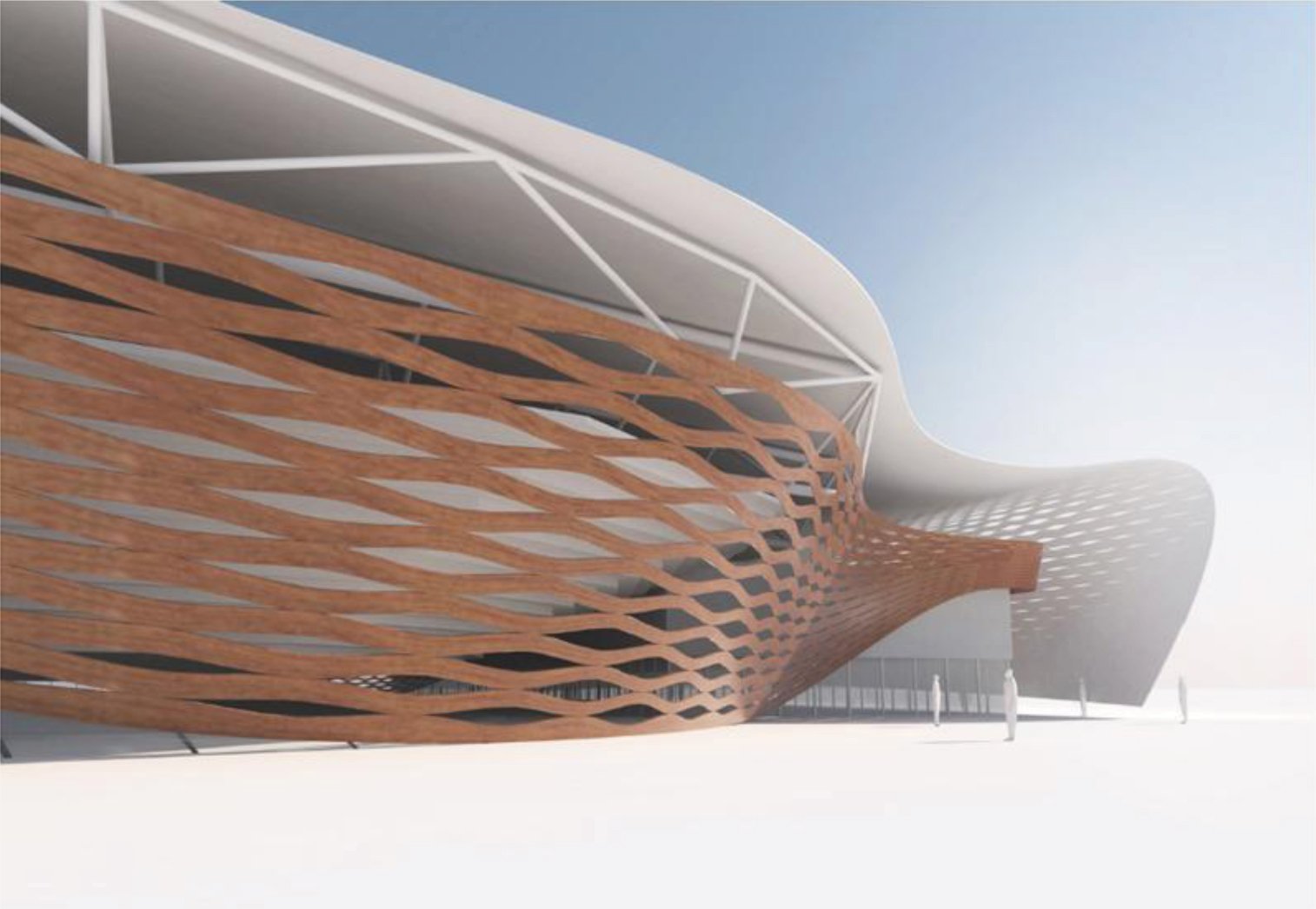 Location of the stadium is settled. The chosen plot, owned largely by public authorities, lies in the strict centre of Christchurch and provides great accessibility through existing and planned public transportation.
As suggested in the report, the stadium would take 5 years to complete, including the complete design process. Despite the report's conclusions suggesting a moderate budget, Greater Christchurch Regeneration Minister Nicky Wagner said cost was not the most important element in the choice of a new stadium. The key is enabling as many large events as possible and it seems the proposed solution does exactly that.