Stadia Designers Cup: Meet the winning concept!
source: StadiumDB.com; author: michał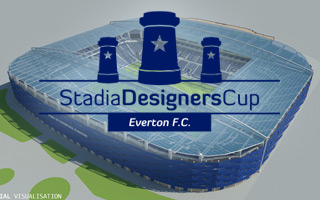 Stefan Cristian prepared the best vision for how the new Everton stadium at Bramley-Moore Dock could look. This was decided by both the jury and public vote of Stadia Designers Cup third edition.
The official announcement happened already on Sunday but since we were away, only now we've got the time to provide you with details. This by no means lessens the success of Stefan Cristian of Romania, who won the international competition Stadia Designers Cup.
The challenge was designing a new stadium for Everton with 55,000 seats and – optionally – enable also hosting the 2022 Commonwealth Games there in a temporary athletic mode. Having to fit the stadium within the UNESCO World Heritage site of port of Liverpool was an added difficulty.
The public and jury vote points combined gave Stefan Cristian victory with 562 points, though in each vote individually his vision was selected as second and third, respectively. As in previous edition – Cristian came second in last year's second competition – the quality of presentation proved crucial in showing his ideas to everyone involved in voting.
The Romanian contender decided to follow Etihad Stadium example in order to successfully host the Commonwealth Games. During this tournament the stadium would only have stands along the sides. Afterwards the field would be sunken deeper in order to create room for more seating in front rows.

Jay Stewart of Australia came second. His vision received more points from the jury than any other, particularly for the idea and conversion proposal. Altogether this concept received 483 points, being received slightly worse by the public vote participants.

Third place is awarded to Sam Hicks from New Zealand. Interesting, because in each respective vote it came fourth. Still, with 464 points, the third place overall is much deserved!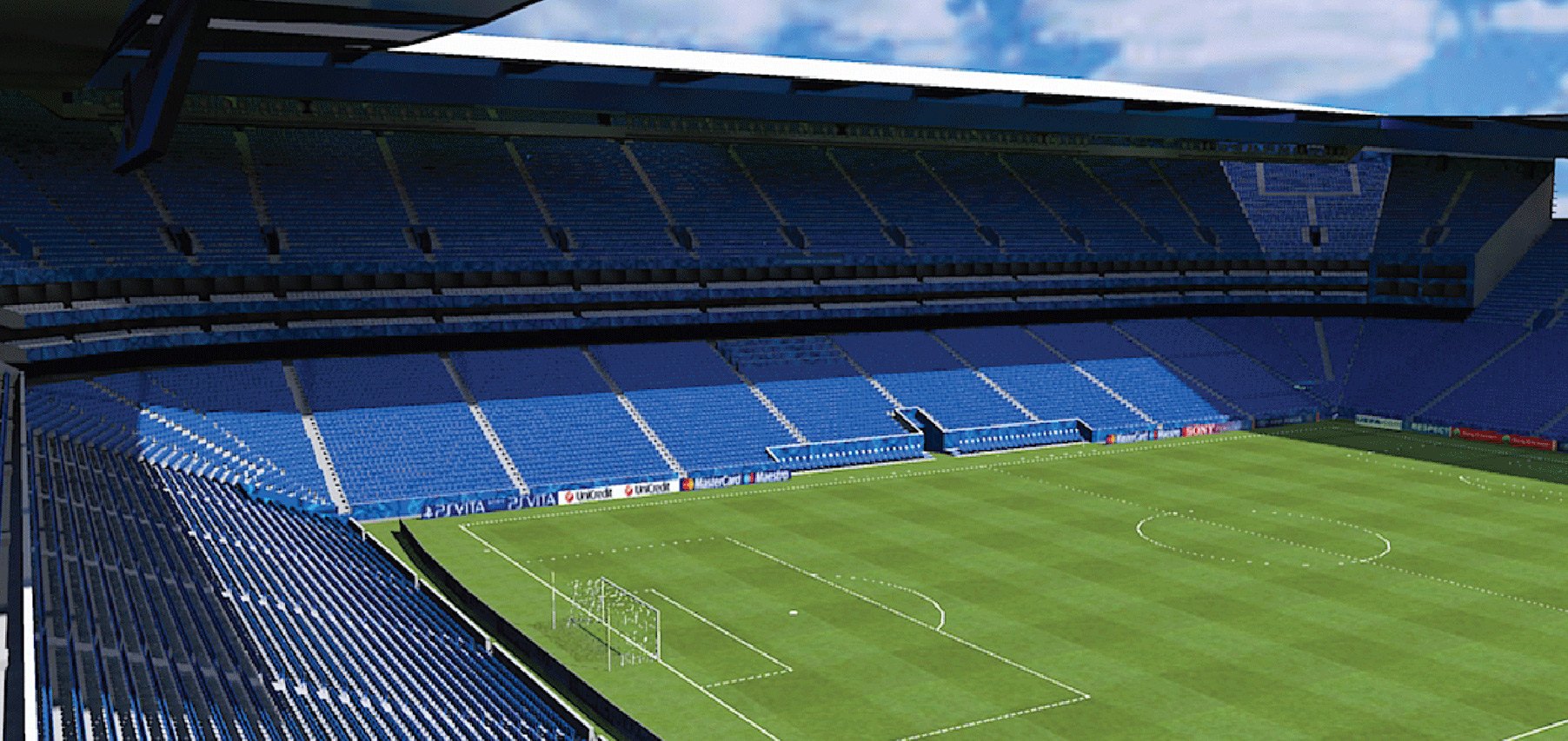 Stadia Designers Cup is a grassroots competition for stadium design enthusiasts, allowing everyone interested in creating a stadium proposal to participate. If that sounds like a low bar to cross at first, creating each of these visions took months! No wonder they were well received by many Everton supporters and even the architect of Everton's actual Bramley-Moore Dock stadium, Dan Meis.
After three editions we already know that the next one will be focused around a stadium in Romania. That's part of the reward for Stefan Cristian. All six competing visions can be viewed in detail at the organiser's website.