Sevilla: Betis complete stadium expansion
source: StadiumDB.com; author: michał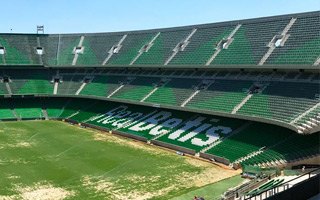 It took them just 9 months to deliver a massive grandstand for over 14,000 people. But there's a lot more changing at Betis' home ground this summer.
Betis supporters had been waiting for this moment for 15 years. Early into the current century their home ground began growing and was expected to get three new stands, each with three tiers. Except that only two were delivered and the south end remained as it was since 1972. Not anymore, Betis finally came through with the delayed promise and fully enclosed Estadio Benito Villamarín.
In mid-2016 the old 'Grada Sul' was demolished and excavation began for its successor. The contract went to local company Heliopol and Betis ensured that some of its supporters would find employment on the site. However, the key goal was to build it within just 270 days (9 months). And thay's tight for a tall structure accommodating 14,243 people!
Exactly on June 30 the grandstand was delivered, even if equipment and furnishings are still being delivered. Opening of the stand for upcoming La Liga season is safe, which was amply reassured last week, when Betis invited exactly 2,669 season tickets holders to visit the new stand. Why only them? That's the number of people who never missed a game as season ticket holders, so they were rewarded with an exclusive preview and meeting with top officials.
The new 'Grada Sul' not only offers over 14,000 seats, it's also the single only grandstand at the stadium to have folding seats. There are also 26 semi-open boxes with 435 corporate seats, which is hoped to boost the matchday revenue. Hidden inside are 102 parking spaces.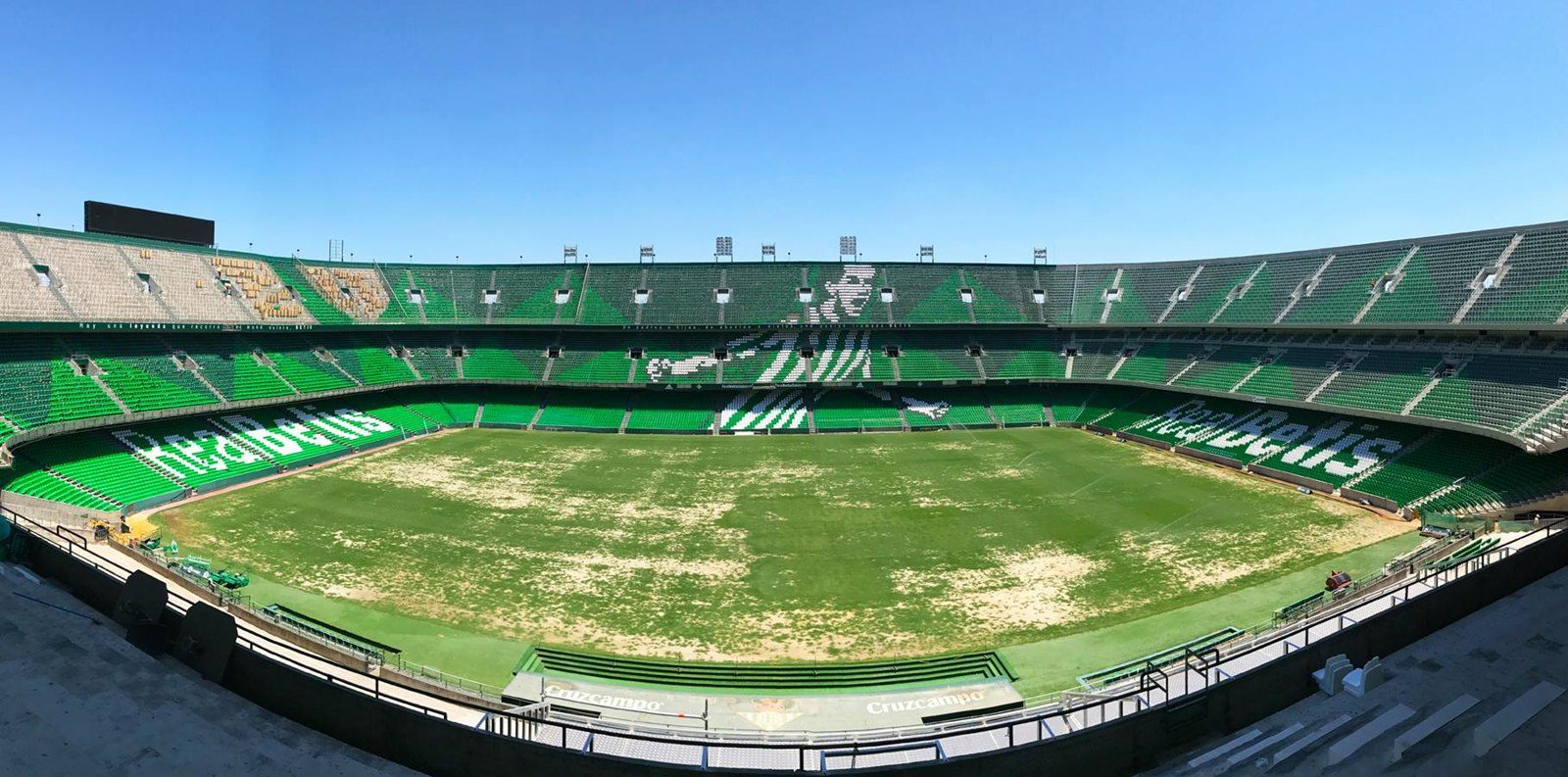 The overall contract value was €11.5 million, but Real Betis invested much more into their home. After the 2016/17 season all remaining seats were removed and a brand new seating layout is being created. As seen above, only a portion of the north end is yet to receive new seats. Overall capacity will reach 60,720 when they're installed, which makes Estadio Benito Villamarín the third largest Spanish stadium, at least until Wanda Metropolitano opens in September.
There will also be 340 new LED lamps installed. The Philips floodlight system is far more sustainable than regular lamps, it also allows various colour and intensity combinations. Instead of describing it, we'll let you enjoy the below presentation. Let's only add that the new lighting system will allow 4K quality broadcast.
That's still not the end. Betis is also completely replacing the sound and access control/identification systems. All player facilities are also being revamped and there's a new elevator in each corner of the stadium to transport people with limited mobility to uppermost sections.
Betis doesn't reveal the complete budget of all changes, though they are associated with nationwide requirement to improve quality and visual appeal of stadia. One thing still left to take care of is the field, which clearly could use some maintenance, if not replacement altogether.