Senegal: 8 dead in Dakar's wall collapse
source: StadiumDB.com; author: michał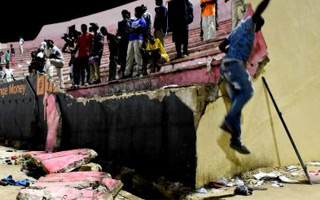 It took less than a minute for a small riot to cause fatalities. 8 people dead and over 60 injured is the latest outcome of Saturday's disaster at Stade Demba Diop.
Saturday's league cup final in Senegal's capital ended prematurely, after first half of extra time. Seeing rivals score what proved the winning goal, some supporters of the trailing team began attacking their rivals. The situation escalated in moments, causing panic and ensuing stampede that caused on of retention walls to give way. As of now we know of 8 victims and over 60 people injured and it seems there should be no further increase in these tragic numbers.
We're only writing about it today as yesterday's early reporting by major news sources was mutually contradictory and it was hard to figure out what happened, even from AFP who had a reporter on site.
The venue
First, the game was held at smaller Stade Demba Diop rather than the large national one. This venue is not equipped with neither seating nor fencing between respective sections of the crowd. Whenever it serves as a neutral venue, the east stand is divided equally between both teams' supporters with only part of the central section used as buffer between them, guarded by police and army officers.
On Sauturday, during the game between US Ouakam and Stade de Mbour this solution was working relatively well until the final minutes proved intense. It was 1:1 after stoppages and the game moved into extra time, seeing Stade de Mbour score just before the end of first half of extra time. Second half didn't come at all as violence followed within the east stand.
The tragedy
Some outraged supporters of Ouakam began throwing projectiles at their rivals, which saw the security forces... disband and not intervene, removing the only obstacle between antagonistic groups. Inaction of the outnumbered officers is now subject to public criticism.
This opened the way for an assault by a few dozen men, who charged in the direction of Stade de Mbour fans, who in turn began stampeding in panic towards the south end of their stand.
Congestion there was so huge that the crowd made a 6-meter long chunk of the retention wall to collapse. Within a glimpse of an eye the wall came down into the concrete moat and onto it fell a few hundred people. The impetus and continuing load of bodies on top caused 8 people's death, 7 young men and one girl.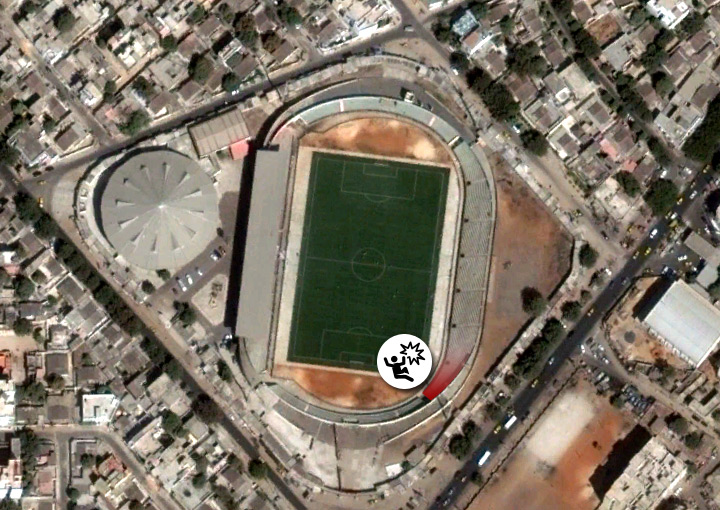 Contrary to many reports, this disaster was not caused by the police's use of tear gas, the latter was only fired into the stand after panic in the south-east end was already ongoing. The below image shows the moment of collapse. While it's not of high quality, the images are still disturbing, so please be aware before clicking play.
It should be noted that overwhelming majority of people within the east stand were not involved in the violence and were trying to find a safe way out by storming the front walls. Once the tragedy happened, many people bravely aided those wounded and helped save them.
Following the disaster the ongoing election campaign was put on hold for Sunday, while Senegal's president announced strict punishment for those guilty in order to set an example. Also, all large sports and entertainment have been cancelled until the end of July.