New stadium: In Iran it's a gem
source: StadiumDB.com; author: michał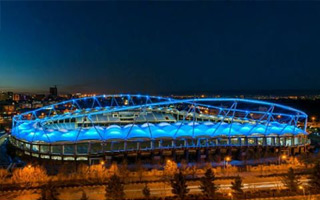 …and for us it's still quite interesting. The latest addition on StadiumDB is the very first stadium in Iran to have all seats covered by roof. And quite a roof it is!
Iran is one of the countries we seldomly tell you about. It's a real shame, because there's a lot going on there stadium-wise. However, with no permission to use photos from the beautiful country we barely have anything to offer. Today it's different, as we take you on a virtual trip to Mashhad, the country's second largest city.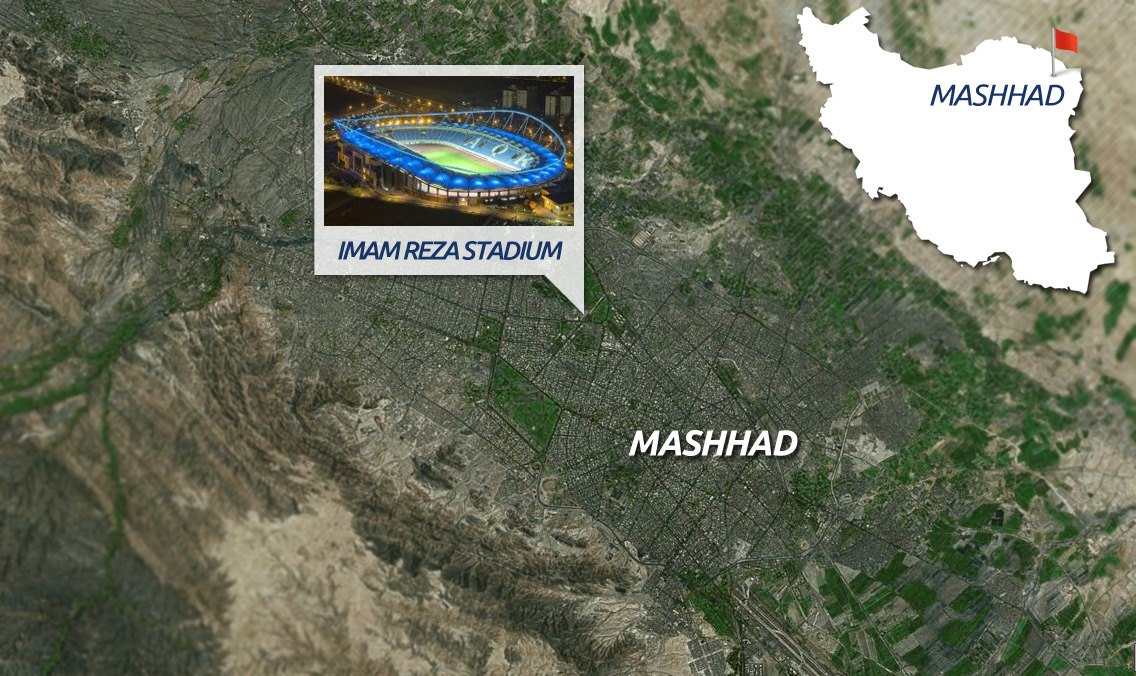 Construction works at this 4.5-hectare stadium in northern Mashhad began back in early 2011 (actually, it was ongoing for years at that point, but official groundbreaking is dated later). Back then the goal was to create a 25,000-seat stadium with partial cover and ability to hold major athletic and football events as the city's international venue.
However, during actual works the plans have been amended with regard to its roof. Instead of modest shade-providing cover of the upper rows it was to get Iran's very first tensile cable structure protecting all fans from the elements. The comparison of both designs can be seen here: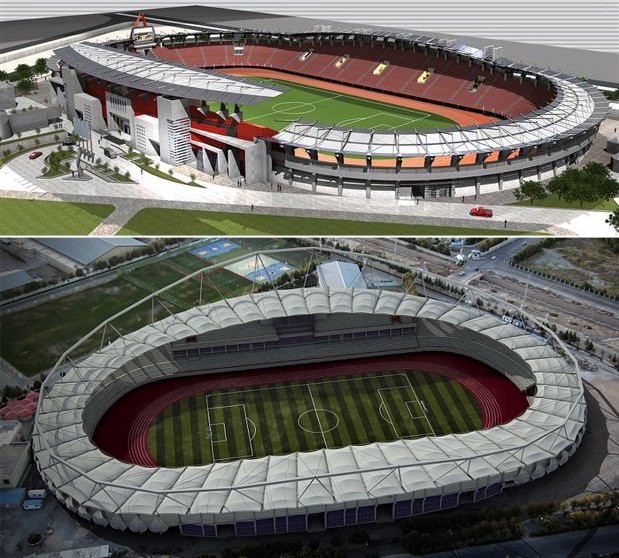 The task was complicated due to seating bowl layout having been predetermined by then. The project was carried out in cooperation between French (Freyssinet) and German (EFA) engineers. Now you know why it really resembles similar structures in Hannover and Stuttgart...
The final outcome at Imam Reza Stadium seems very satisfying despite late changes, especially with the new roof becoming a major landmark. Its 18,000 m2 is nothing special globally, but in Iran it's the largest and most advanced structure of its kind, a benchmark for future projects. It's also a reason for pride as the steel compression ring crown rises high above the stadium and it's individually illuminated, just as is the membrane itself.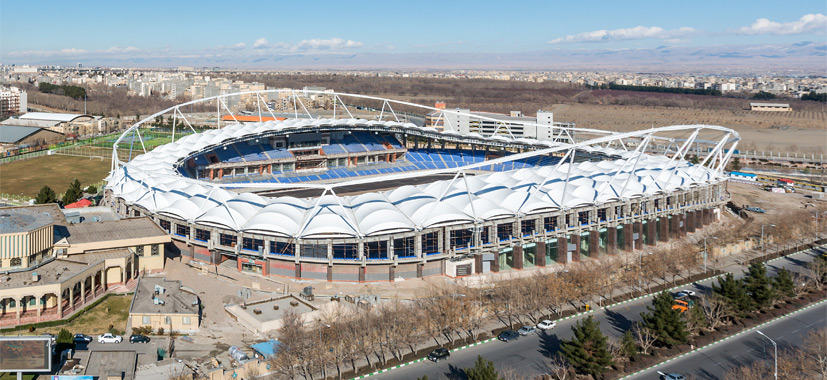 Construction works were carried out at an extremely low pace if counted as a continuous project, though various phases have been delivered independently from one-another. The stands themselves were ready back in 2015, while seating, roof, field and running track followed later.
Altogether the stadium offers over 27,000 covered seats, conference facilities for 570 people within the main stands, 10 indoor training halls beneath it and numerous sports amenities around. There also is a large multi-level parking for some 1,200 cars.
On a week-to-week basis the anchor tenant will be Padideh FC, local premier league side. However, as the stadium received higher rating from AFC than any Iranian venue, the national team should also become a frequent host here!