England: See what Salford City are building in less than a year
source: StadiumDB.com; author: michał
In January there was no piece of their new stadium. Now they already have three out of four stands. By year end Salford City should have all of their reinvented Moor Lane.
The Neville brothers, Paul Scholes, Ryan Giggs and Nicky Butt are five famous names of Manchester United. But today they're also shareholders (10% each) of Salford City FC, in which remaining 50% belongs to Valencia owner Peter Lim. The ambition is leading the 77-year-old club into professional football.
They began modestly and from the very buttom. With a small single grandstand, their stadium was a fitting starting point but is no more. Late last year they received the planning permission for a brand new stadium on the site of Moor Lane. Contractors were selected in November and the company Stadium Solutions arrived on site in January, 2017. It's their materials that we're able to show you in our construction section today!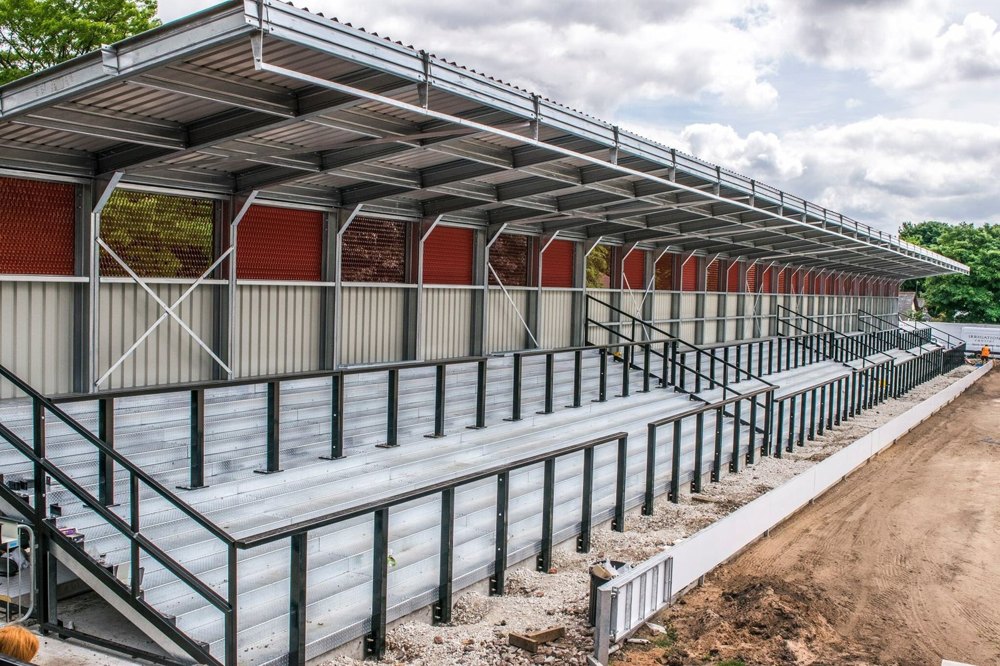 The outcome is already quite stunning, though we're barely more than half a year into reconstruction. The obvious cause is simple prefabricated steel structure, easy to assemble. The first stand, a covered terrace in the west for roughly 1,100 people, consists of four identical modules standing side by side. Interestingly, each is placed on a slightly different height.
That piece of Moor Lane was ready in just over a month! By February works moved on to the new north stand, first of two seated areas of the stadium. It offers a total of 1,139 seats, includng 13 wheelchair spaces. Behind it there's a single-level pavilion with 5 offices overlooking the field, three major lounges, toilets and catering facilities.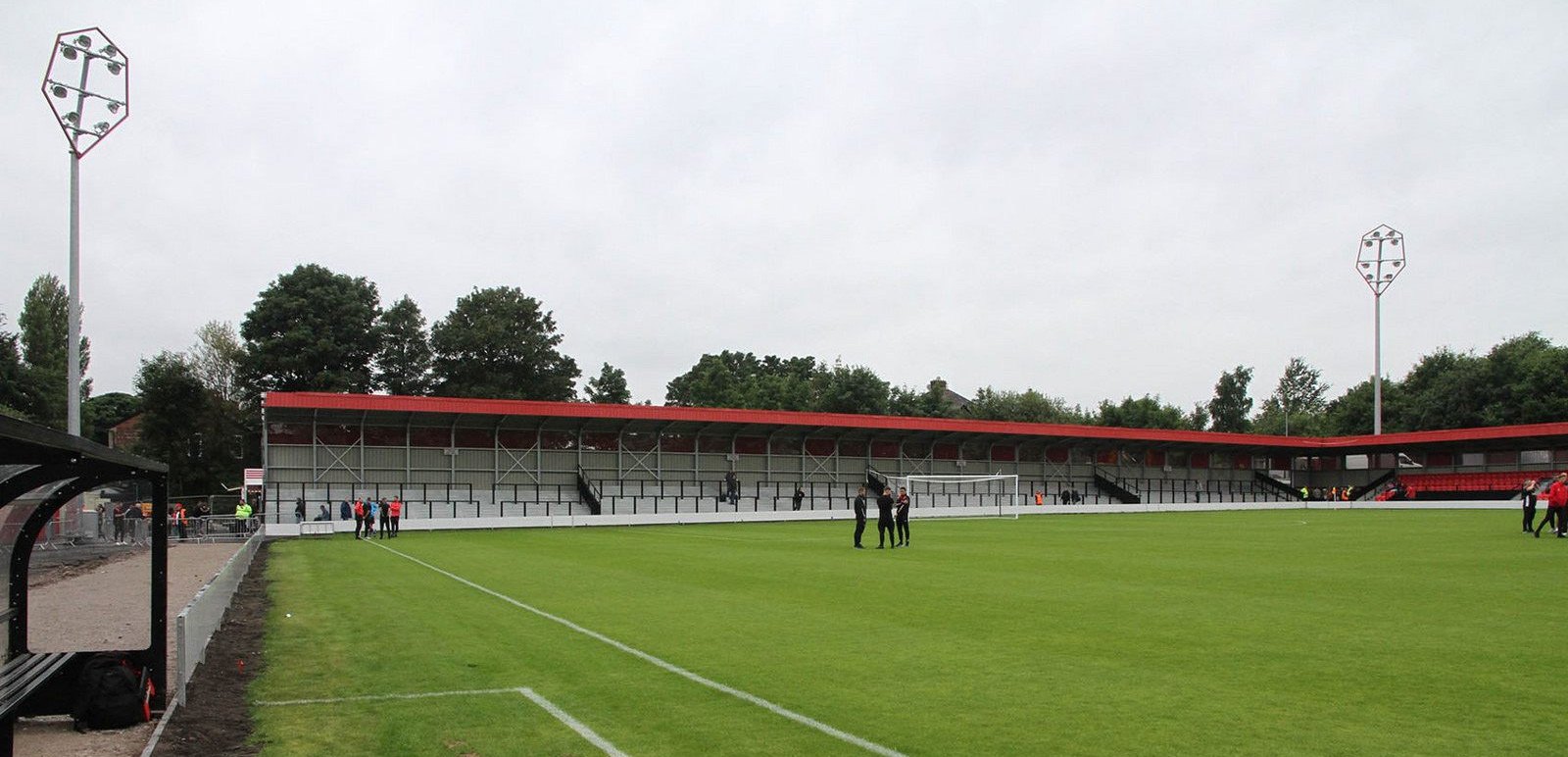 By June three stands have been delivered and the field relaid. The latest east section is identical to the west one: covered terrace built with 4 modules. Demolition of the old south stand is now finished. In its place the new main grandstand will be built, housing 1,158 fans. By the end of construction the stadium should offer 5,108 capacity and that time is expected to be this year. That's impressive because the south stand will also house all of the players' and maintenance facilities, as well as a sports pub.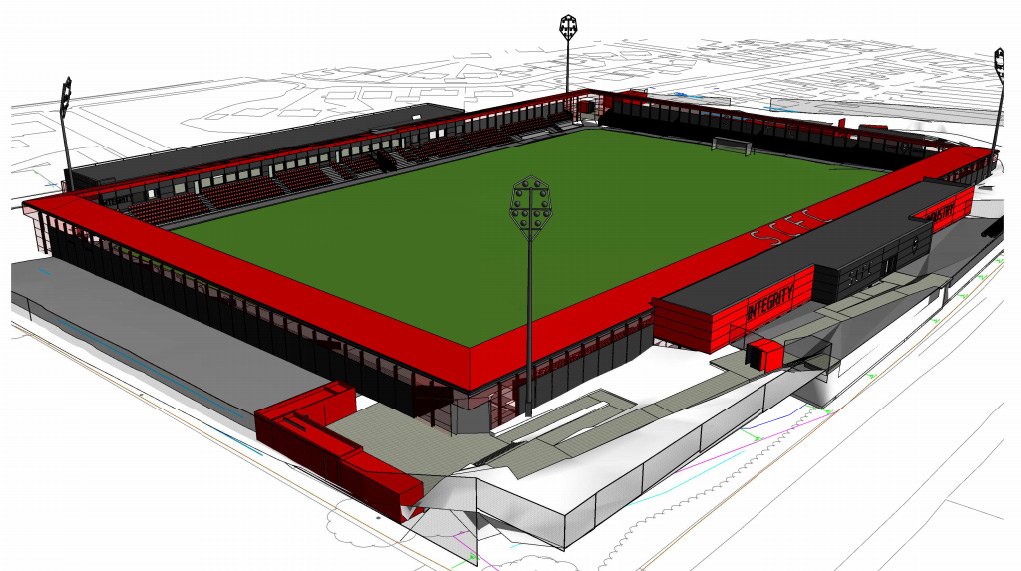 And you shouldn't think it's the end of Salford's plans. Since the stadium is being built with easily demountable elements, the plan is for SCFC first to grow to the ground's size and then outgrow it. They began modestly with 383 people per game upon takeover by new owners. A year later it was 642 people and in the 2016/17 season it was already 1,395 people every game. That's a massive 264% rise in attendance in just two years!