Brazil: Santos come up with new stadium plan
source: TudoDia.uol.com.br; author: michał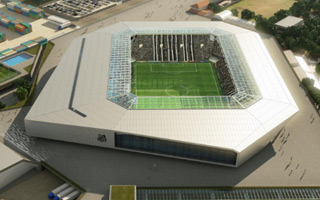 The legendary Brazilian team are willing to build a private stadium together with local rivals, Jabaquara AC. This news comes after failed attempt to team up with another local team.
President of Brazil's 8-time champions Santos FC met officially with representatives of Jabaquara AC. Modesto Roma talked with high-ranking officials about potential joint stadium just across the hill from Santos' old Vila Belmiro.
"Jabuca" is also interested in such project so we may expect at least a feasible concept of what could be done. Still, additional land and future road network enhancements would be needed in order to transform the surroundings of Estádio Espanha.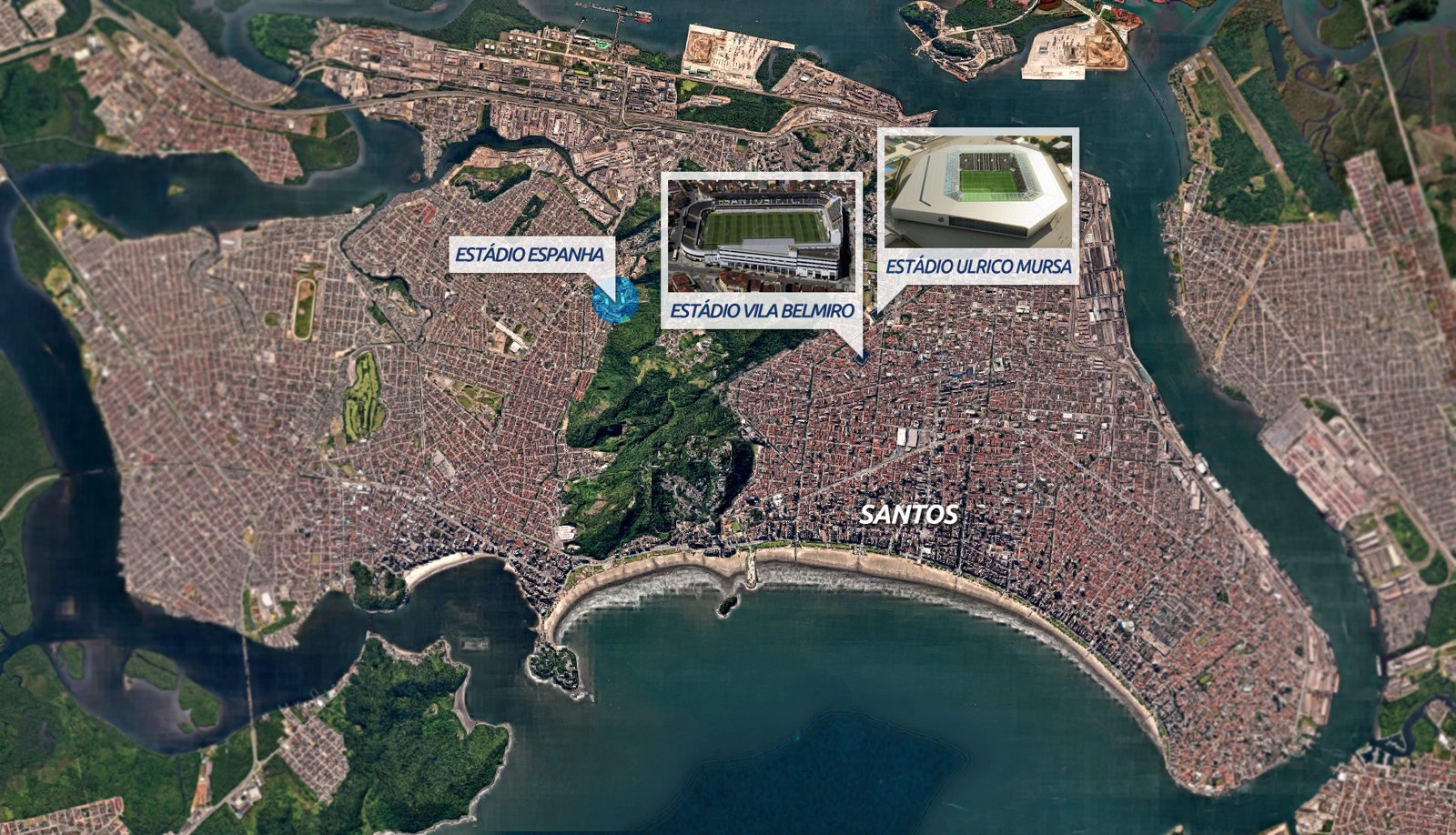 This scheme is already the second in just a year. In May 2016 Santos have released renderings of what could have been built just 300 meters from their historic home, at Estádio Ulrico Mursa. However the stadium's owners, Portuguesa Santista football club, eventually proved not interested in a groundshare with Santos.
The proposed stadium was estimated to cost R$450 million ($144m) and hold just under 27,300 people. While significantly smaller than Brazil's most modern stadia, it could make up some of the difference with significant corporate areas, including 62 private boxes.
Santos have no option to stay at their current home in the long run. Vila Belmiro is a beautiful and beloved, but very dated and extremely constrained stadium. Expansion isn't viable, thus the search for a new site.