Baltimore: New giant screens installed at M&T Bank Stadium
source: BaltimoreSun.com; author: michał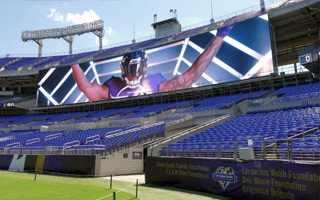 Each measures exactly 671 square meters (7,222 square feet), twice the size of old M&T Bank Stadium's videoboards. This marks phase one of $145-million redevelopment.
Upon opening in 1998 it was one of the most modern stadiums throughout NFL. Now, with 19 years in operation, it's hardly impressive anymore. And no wonder, M&T Bank Stadium had cost only $220 million to build, while current NFL stadia rarely go below $1 billion in construction budget. And there are 22 stadiums newer than the one in Baltimore.
That's why earlier this year a long list of upgrades was announced. Among them new elevators, escalators, catering facilities, sound system and new giant screens. While not record-breaking by NFL standards, the new ones are truly amazing.
Between the first and second tier of each end zone panoramic videoboards of 11x61 meters (36x200 feet) have been installed, first presented publicly just yesterday. From the 2017 season onwards Baltimore Ravens fans will be treated to HD images.
LED ribbon displays were also installed around the seating bowl's suite level, additional 4K cameras were added to improve the clarity of stadium replays and the audio/video control room at the stadium was expanded to accommodate the increase in technology.
As part of Phases 2 and 3, the Ravens will have escalators and elevators installed in the southeast corner of the stadium in time for the 2018 season, and the same will be added in the northwest corner in time for the 2019 season. That will make it far easier for fans to get to the upper seating bowl.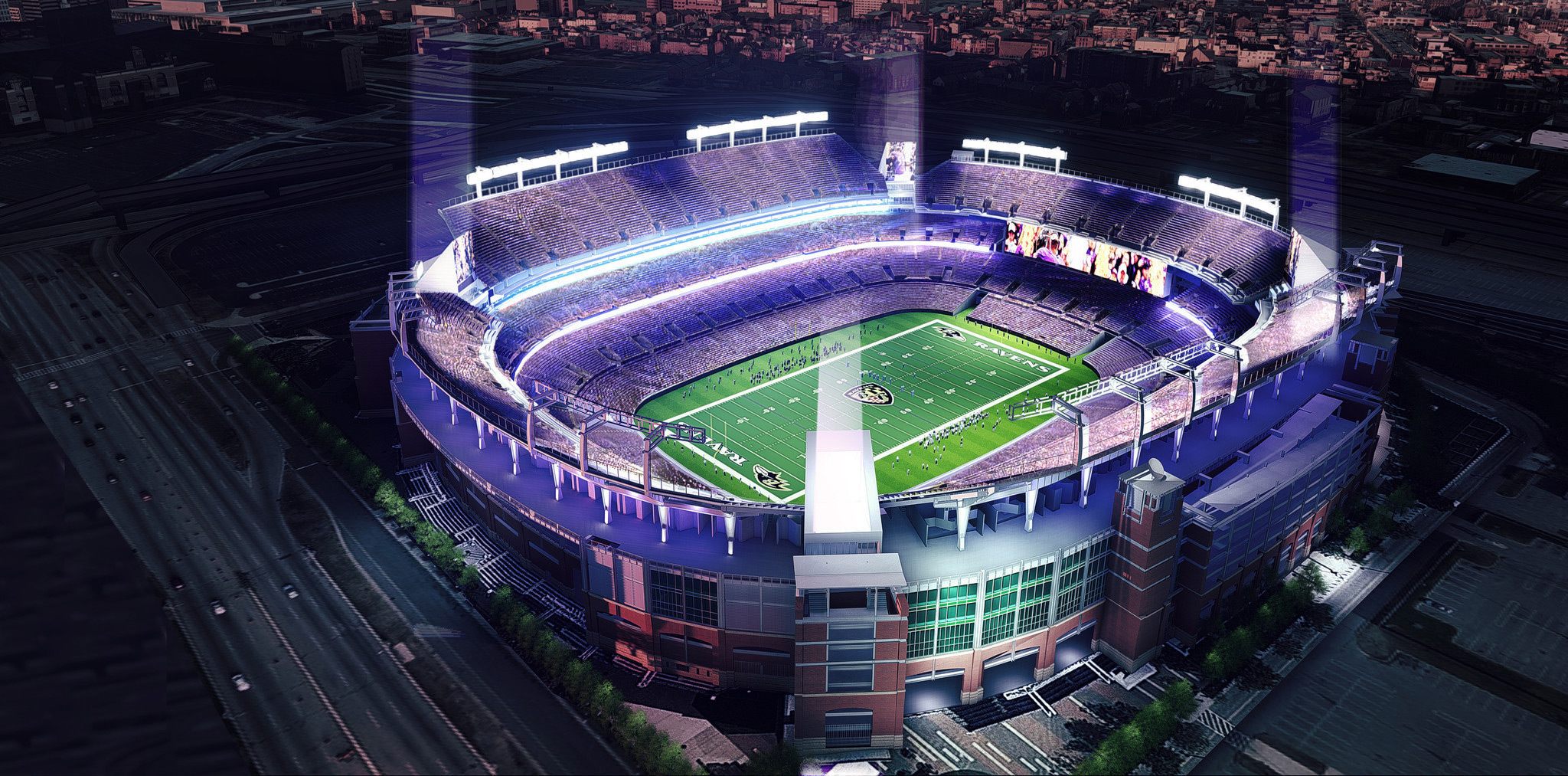 The final two phases of the project will include the addition of high-definition video boards — measuring approximately 10x13.5m (33x44 feet) — in each of the four corners of the stadium.
Overall budget of the planned redevelopment is expected to stay within $145 million, of which Ravens contribute $120 million and the remainder will be paid by the stadium authority.