Venice: New 25,000-seater for Venezia FC?
source: StadiumDB.com; author: michał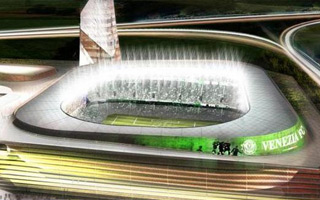 From the historical centre they have to move towards dry land. Venezia FC aim for a new 25,000-seat stadium in the Tessera area. And may have seen a leak of renderings...
Venezia FC, the current professional team from Venice, have just won promotion from the 3rd league to Serie B, just one step away from Italy's top flight. As they prepare to establish themselves as one of Italy's major teams, they're planning a brand new training centre and, perhaps most importantly, a new stadium for 25,000 people.
Capacity aside, the only thing we know so far is that the preferred location is Tessera, an area north-east of the historical center. This would mean abandoning of the current Stadio Pierluigi Penzo, the only football venue in the old part of Venice.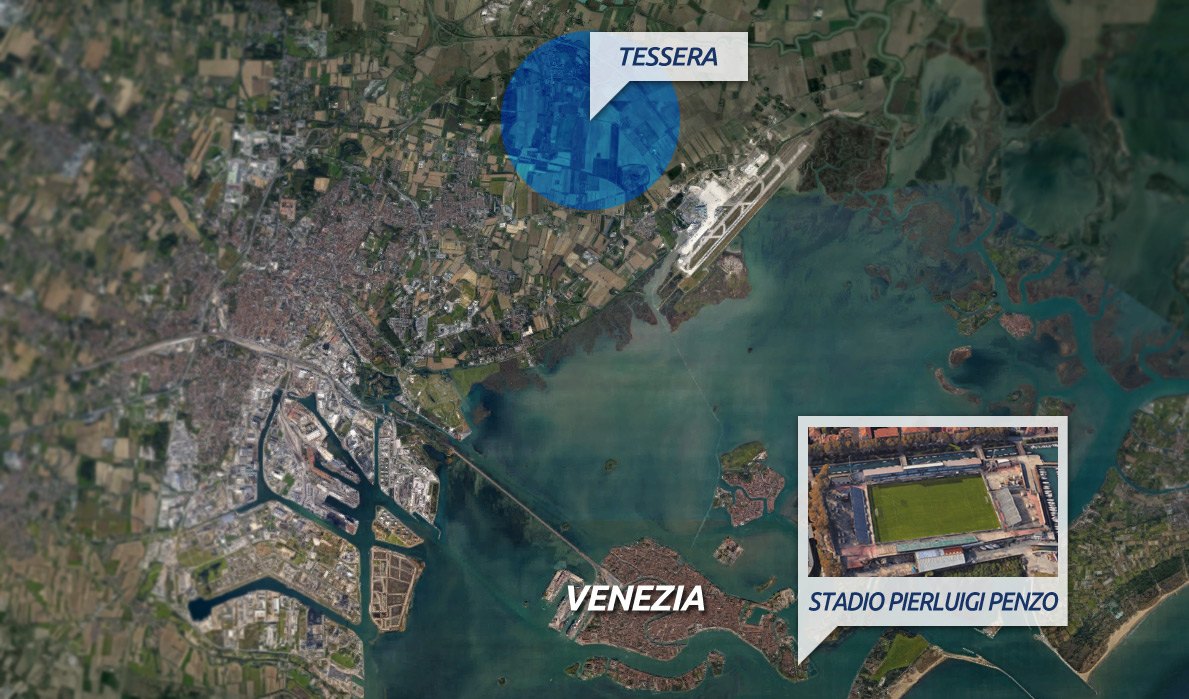 There is simply not enough land or means to accommodate 25,000 people within the historical centre, so relocation seems inevitable either way.
The Tessera site offers great advantages like the proximity of a highway, international airport and railway line. One major downside is that there are many small owners of the land and it will take time before Venezia FC or the city of Venice can get hold of a sufficient plot.
Official presentation of the planned stadium is expected to be held in late June or July, however an unofficial one may have already taken place. The famous office Rossetti had a concept for Venice published for just hours before it was taken down. Obviously, it was too late to stop fans from copying the images. Is this the future stadium for Venice? Let's see!