Netherlands: Venlo promoted, stadium issue one more time
source: Limburger.nl; author: michał
They're about to return to Eredivisie and with them an old problem returns: current stadium is substandard and there's little financial capacity for a new one. But VVV Venlo have a plan...
After a great campaign VVV Venlo managed to finish on top of Eerste Divisie and win promotion to Eredivisie for 2017/18. With success comes a major issue, though. De Koel isn't entirely compliant with Eredivisie requirements and is below expectations of both many viewers and sponsors.
While it remains one of the most charming "old school" stadiums across the Netherlands, it needs to see major changes sooner than later. However, VVV Venlo are also far from the richest clubs, as proven by the need to have preferential lease of their stadium, set at €1 annually.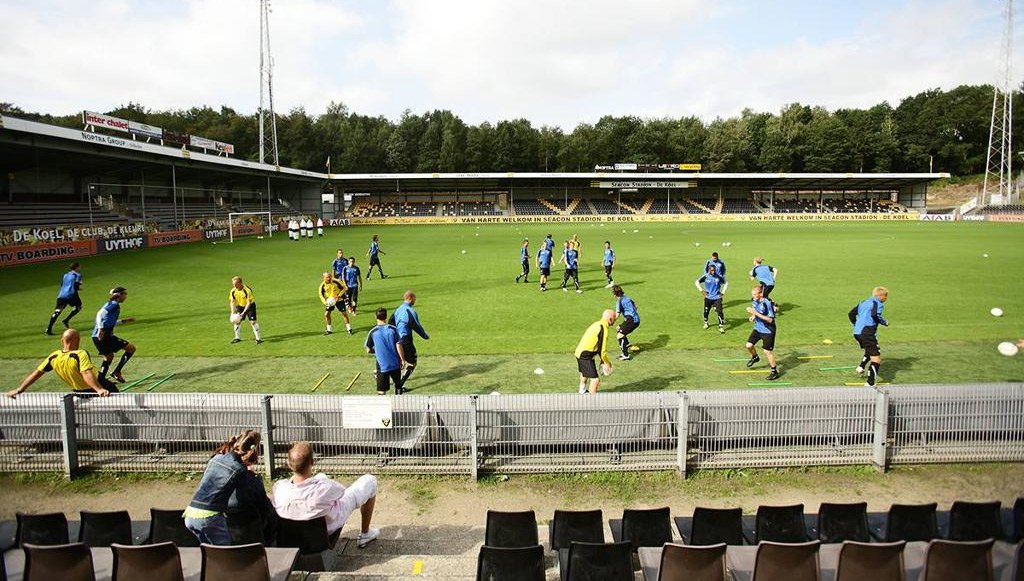 Fot: Tsutomu Takasu (cc: by-sa)
After early talks with the municipality of Venlo the club is now hoping to take over at the stadium not as leaseholders but owners. One major issue is: they don't have the money to pay market value for land on which De Koel stands.
If an agreement can be reached, VVV Venlo pledge to invest up to €12.5 million with their commercial partners to transform the stadium by 2019/2020 into a 10,000-capacity ground.
For enthusiasts of the "against modern football" movement there's a piece of good news as well. The famous staircase used by players before and after every game would most likely be preserved.