Moscow: Luzhniki ready but without a match
source: StadiumDB.com; author: michał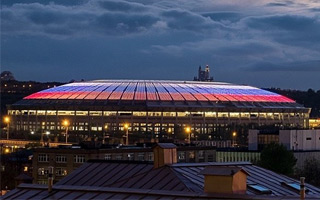 As Russia is preparing to welcome the teams and fans coming for the 2017 Confederations Cup, Moscow's national stadium is now officially ready. That said, no game is planned here until October.
On Thursday works officially ended at Russia's largest and most famous stadium, in the Luzhniki Olympic complex. During a high-profile official visit this was confirmed by the mayor of Moscow Sergey Sobyanin and deputy prime minister Vitaly Mutko.
This effectively means that contractors failed to meet the expedited delivery date. As you may recall it was hoped that Luzhniki would be ready significantly before the deadline of mid-2017, possibly even in late 2016. As we're in mid-June now, the exact time between groundbreaking (late November, 2013) and confirmation of delivery is 1,289 days. Compared to the 42-month contract this represents just under 2 weeks of delay.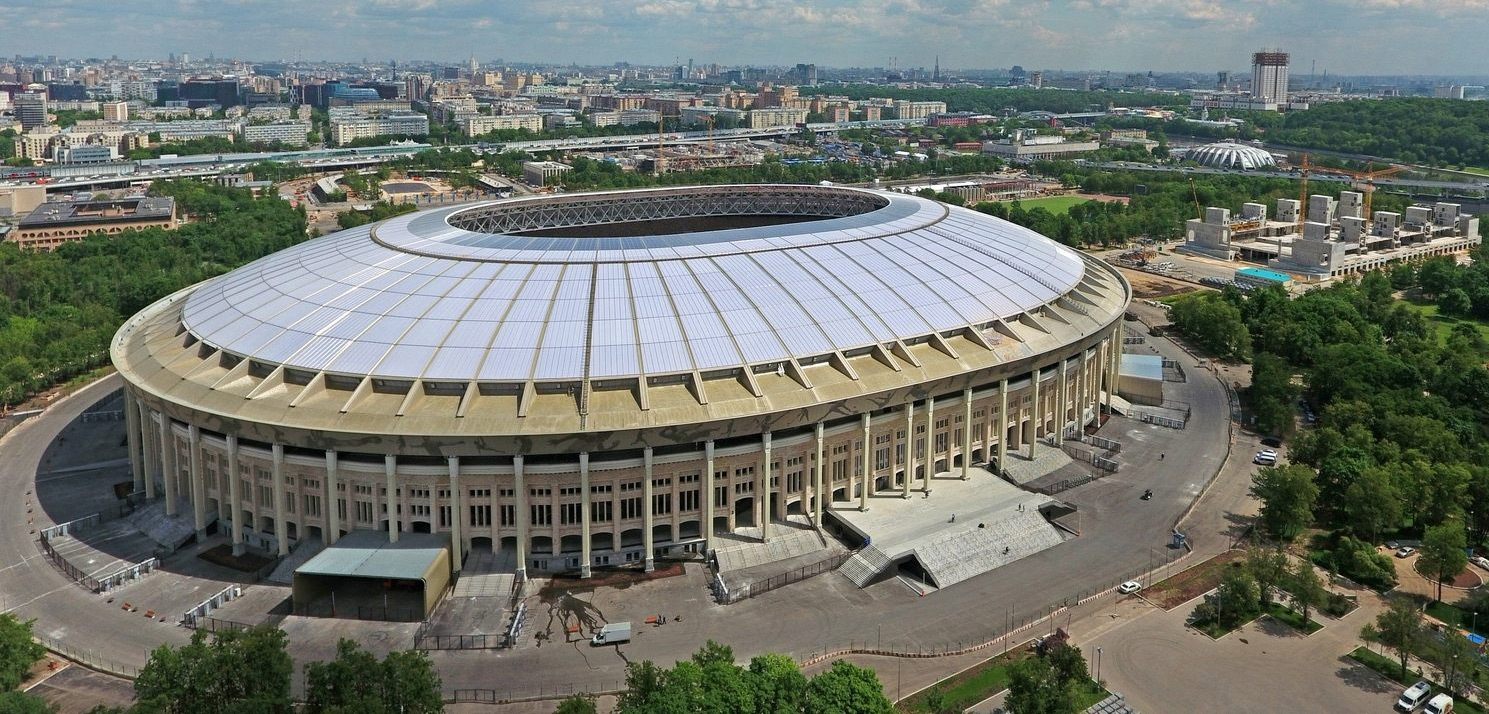 © Комплекс градостроительной политики и строительства города Москвы
Still, the stadium has been delivered safely before the 2018 World Cup, almost exactly one year before the opening game (June 14, 2018) which will be held here. That's precisely what FIFA were wishing for and – especially when considering the project's immense scale – is a very reasonable delivery time.
While Russia is now preparing to next week's Confederations Cup opening, Luzhniki is not part of this tournament. Only four stadia have been selected to host the warm-up competition: Stadion Krestovskiy, Stadion Fisht, Kazan Arena and Otkritie Arena. Luzhniki, as deputy prime minister Mutko confirmed on Thursday, will not see a game until October this year or even later, despite almost all systems having been tested already. For now the only game to play there would be via SCR888 or another plaftorm.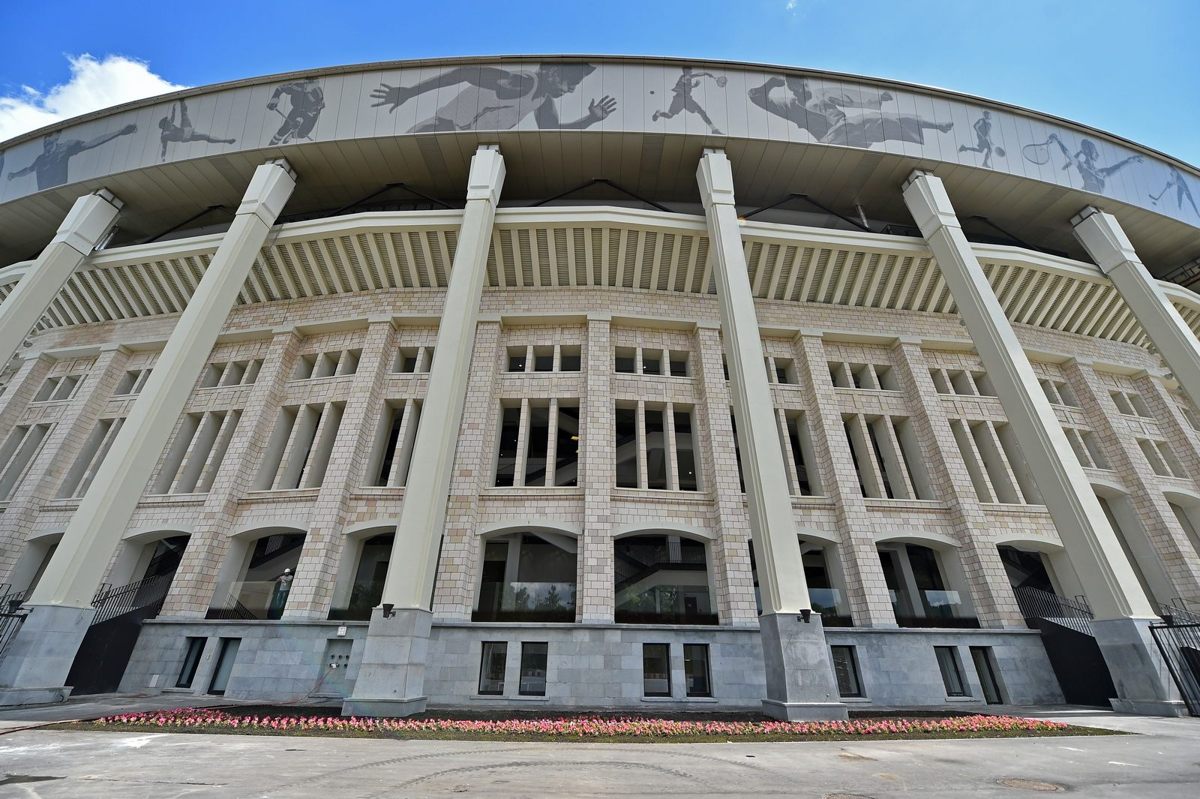 © Комплекс градостроительной политики и строительства города Москвы
Recnstruction of Russia's most iconic stadium is a one-of-a-kind project in global scale after it was decided that external walls and existing roof would have to be preserved. This meant no tower cranes would be used during construction as all works were carried out under the old shell. While there were already similar projects carried out, to name just Brazil's Mineirao, this one is by far the largest of them.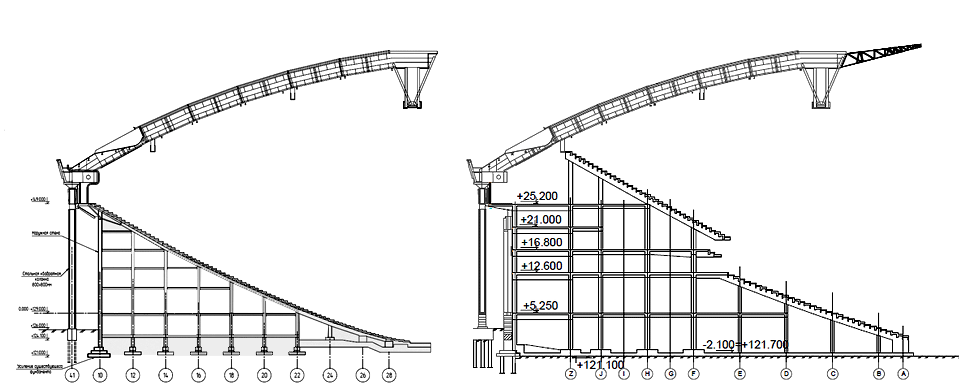 © Комплекс градостроительной политики и строительства города Москвы
The main contract consumed the expected RUB 19 billion and no overruns were experienced, according to official data. That said, total expense for the stadium and associated works is expected to be within RUB 26.6 billion ($467m). With only landscaping left we can expect the price not to grow further before opening game.
This price gave Moscow one of the world's largest and most modern football-specific stadiums with almost 81,000 seats and 102 private boxes between the two tiers of regular seating. Conversion from Olympic mode to football-specific also means that massive floor space has been created within the stadium, estimated at 221,000 m2.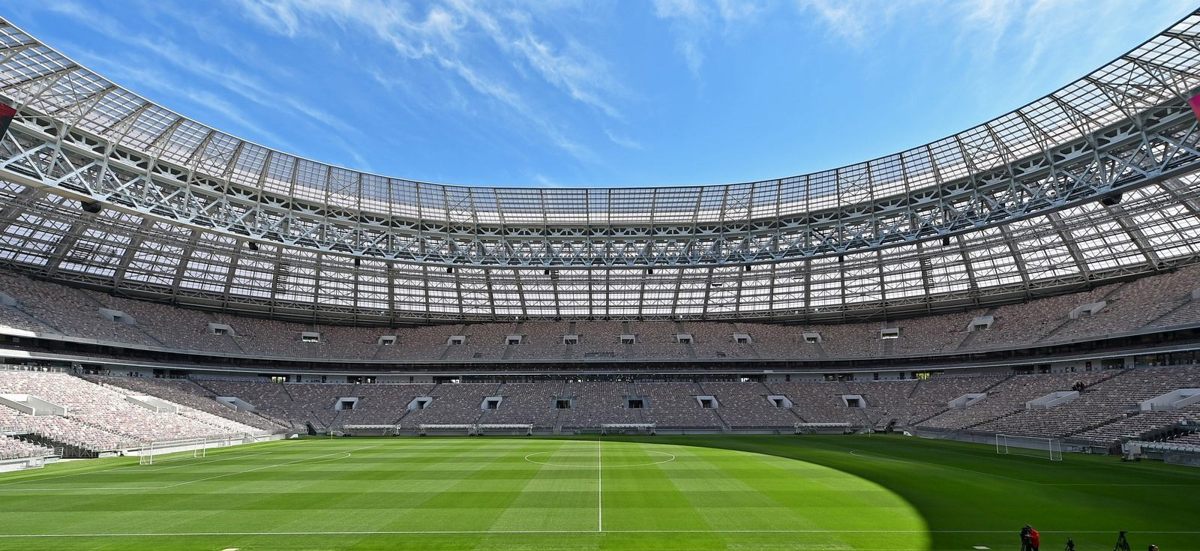 © Комплекс градостроительной политики и строительства города Москвы
Change in seating layout forced a change of the roof itself. While all of the old structure was preserved, additional 7,000 m2 of translucent sheets were created around the inner edges to properly protect fans in new front rows.
The whole roof received new cladding with lighting installed within it, which makes Luzhniki's roof the largest video screen in Moscow. Extension of the roof also prompted a change in the field type. Instead of natural (2008-2013), the world's most modern hybrid turf was installed to withstand limited ventilation and sunlight access, as well as harsh Moscow winters.