Miami: Beckham's Miami MLS dream edges closer after stadium plans approved
source: press release; author: michał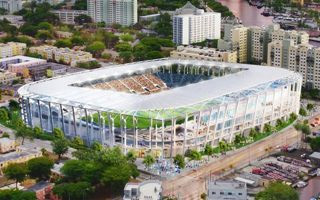 With soccer in North America booming, Beckham's hopes of finally being able to bring an MLS franchise to South Florida have overcome what had been seen as a big hurdle.
David Beckham's hopes of finally bringing Major League Soccer to Miami have been boosted after a deal was agreed for a potential stadium to be built in the city. The decision by the Miami-Dade Commission to approve a sale to Beckham's group for almost three acres of county land comes on the back of a similar sale of six acres to the same party, which will now house the stadium of the Miami-based franchise the former England and Manchester United star is behind. With soccer in North America booming, Beckham's hopes of finally being able to bring an MLS franchise to South Florida have overcome what had been seen as a big hurdle.

By miamism (cc: by)
The planned 25,000-seat stadium would be located on the Miami River, built over a nine-acre site, and would be privately funded as well as subject to county property tax regulations. A lack of land or deal for a stadium had been a key factor behind the MLS not officially awarding Miami with an expansion franchise in recent years, and this recent agreement will hugely strengthen Beckham's group's claim. The Englishman has been a major reason behind the MLS' rise over the past decade, ever since making the – at the time – ground-breaking decision to sign for the Los Angeles Galaxy in 2007.
The contract Beckham signed with the league ten years ago included a clause that gave the global icon the right to start an expansion franchise for $25 million, which the former England captain took up in 2013 when he selected Miami as the city where he would base his team. While the deal has taken some time to reach this stage due to a number of complications, including an initial failure to obtain a waterfront location for the stadium, Miami could now just be a couple of years away from having their own MLS franchise.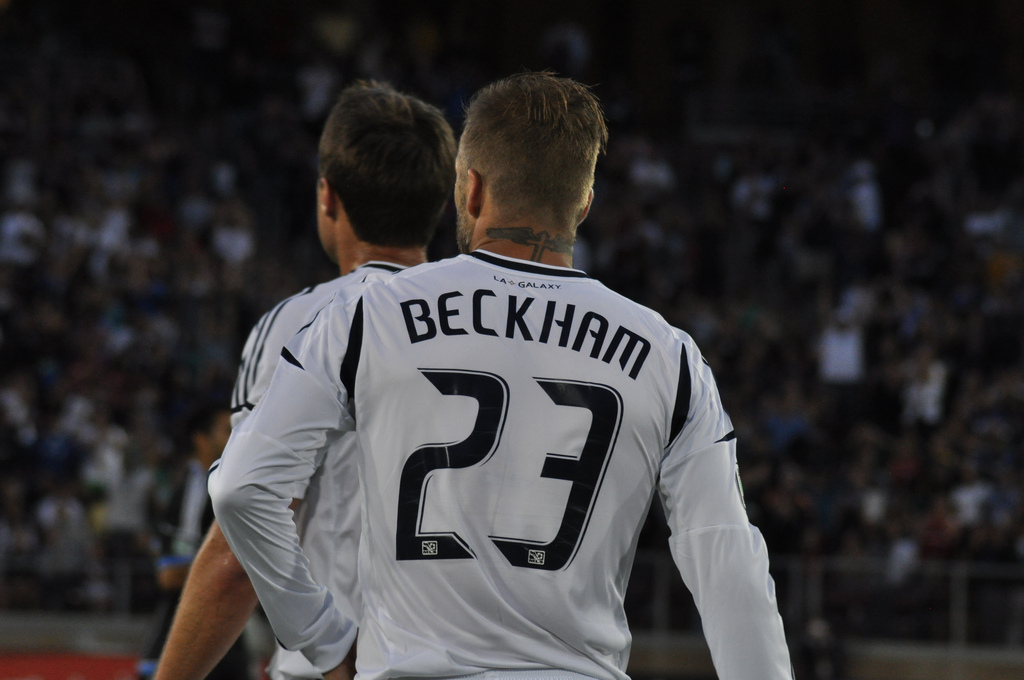 By The Bay Area Bias (cc: by)
Back at the Galaxy, the team that first brought Beckham to the MLS could be set to make another huge signing that could help take the league to another level by the time we see a Miami franchise. Zlatan Ibrahimovic, whose one-year contract with Manchester United has come to an end, has been linked with a move to Los Angeles with the Galaxy. For those punters looking to bet on the future of one of the best strikers in the modern game, it might be a good idea to place a wager on Ibrahimovic moving to California when you're online, perhaps as part of a custom accumulator through bookmakers' "Request a Bet" feature.
Despite a sensational season in the Premier League with Manchester United, scoring 28 goals in all competitions, the club are still yet to trigger the one-year extension clause in Ibrahimovic's contract. A serious knee injury is expected to keep the Swedish star sidelined until Christmas, and that is believed to be concerning the English giants. For the Galaxy, though, that would work out well for a team that don't begin their 2018 campaign until March. And without the real superstar name a team in a city like Los Angeles needs, Zlatan certainly fits the bill for the league's most glamorous franchise.
At 35 and coming off a serious knee injury, Ibrahimovic won't be heading to the States for a long stay. But looking at what the striker has achieved throughout his career, even a single season of Zlatan in Los Angeles is a fascinating prospect that would only help to boost the MLS' profile globally.