Madrid: Real's new vocal section in 2 months
source: AS.com / Marca.com; author: michał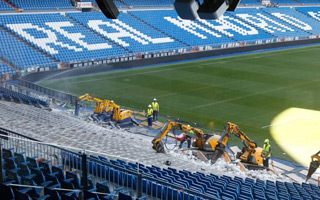 In mid-August the new supporters' area at Santiago Bernabeu is expected to be ready. The effort to boost atmosphere still seems very modest by international comparison.
Last week Real Madrid began reconstruction of the lower south stand of Estadio Santiago Bernabeu. Madrid's largest stadium will have a new supporters' section just behind the south goal.
Demolition of two first sections (1,166 seats removed) was launched on Thursday and the club announced up to 2,000 new seats would be created in the new most vocal area. In new layout the rows are expected to be somewhat lower in order not to obstruct views by flag-waving.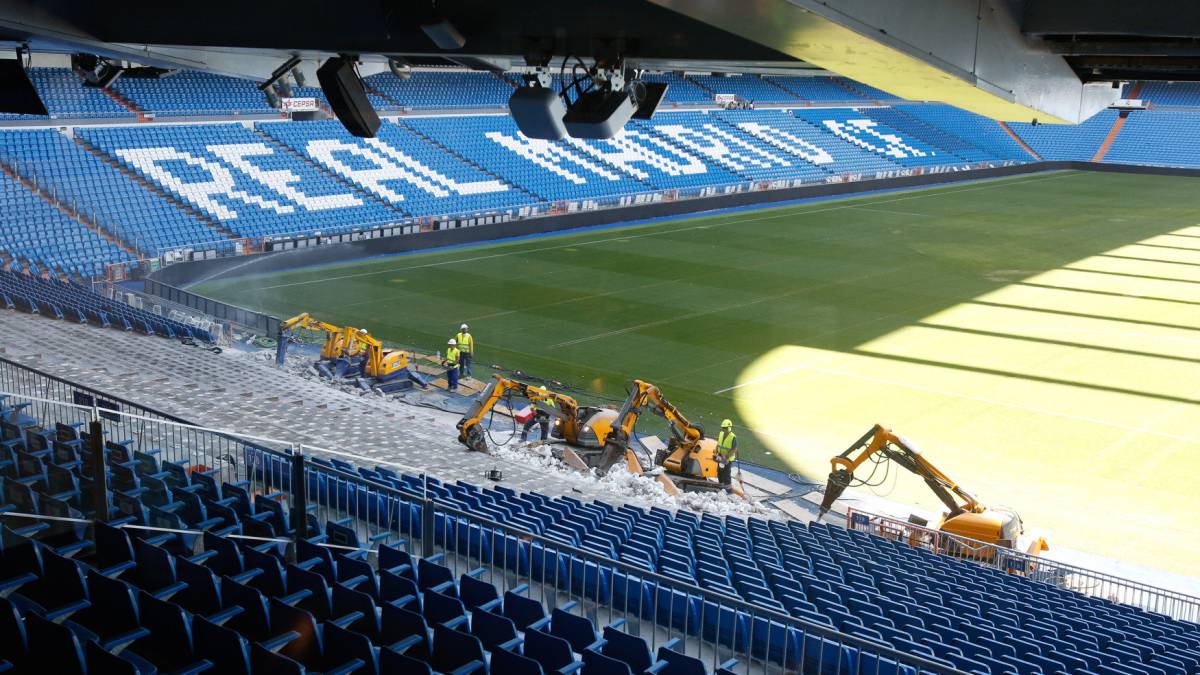 The area should be ready for the return leg of Spanish Super Cup on August 15. It will then be occupied by fans from the so called Grada de Animacion (Fans RMCF), currently located in the 3rd and 4th tier of the south stand.
Relocation is expected to boost atmosphere by creating more pressure on players and facilitating coordination between the singing fans and rest of the stadium. However, 2,000 fans is hardly a match for dedicated singing sections in most of Europe, whether you compare it with big clubs in Germany or even any Eastern European or Balkan country.
Fans RMCF is a project launched in 2014 that has since caused no incidents, becoming a significant improvement in safety terms after the old Ultras Sur was disbanded. Now RMCF fans will occupy precisely the place of Ultras Sur at Bernabeu.
In order to carry out the relocation and reconstruction Real had to consult season ticket holders in the lower south stand. They are either invited to select another seat in the stadium without extra fees or would be reimbursed for losing their spot.