Izmir: Stadium with park on top gets contractor
source: StadiumDB.com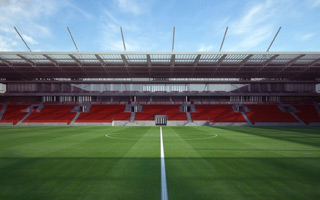 This unique project from Turkish Izmir is just one more step away from construction. With the best offer selected, we may be just over 700 days from seeing the first stadium with a green park on its roof.
Earlier today in Ankara the Turkish housing agency TOKI named the preferred contractor in the international tender for Gürsel Aksel Stadı construction. The best offer came from REC Uluslararası İnşaat Yatırım Sanayi ve Ticaret AŞ, subsidiary of international Reneissance Construction.
REC Uluslararası İnşaat agreed to build the stadium for TRY 218.9 million, which by today's exchange rates is €55.5 million. Now other bidders have 10 days to appeal the procedure and we might see an appeal as there were 25 (!) companies taking part in the tender.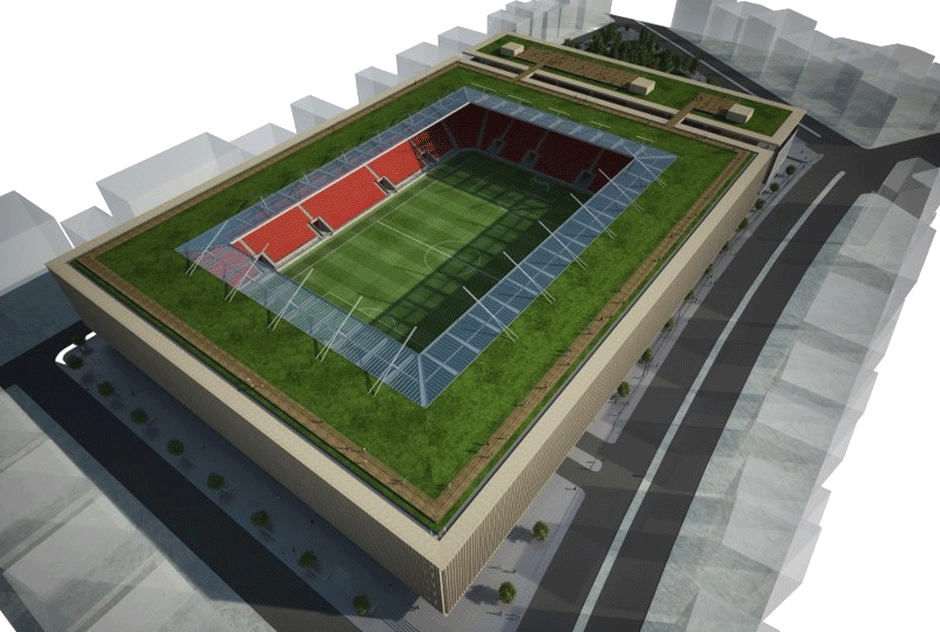 If the selection is upheld, we may expect the contract to be signed within the next few weeks. Once it's in place, the countdown to delivery begins. REC Uluslararası İnşaat will have 700 days, just under 2 years. This means we should expect the 20,000-seater in Izmir to be ready in the 2nd half of 2019.
As we previously wrote, the new Gürsel Aksel Stadı will be the first project of this kind to have a green and publicly accessible park on the roof, serving as a viewing deck.
Today's decision comes on a major holiday for all Göztepe fans. Their club is celebrating 92 years in operation exactly on June 14. This piece of good news comes on top of the recent promotion of "Göz Göz" to the Turkish Süper Lig.