Russia: Zenit's plan of having one more stadium
source: StadiumDB.com; author: michał
It's hard to believe that any football club would be willing to build a stadium of this scale just for their reserves and youth. But Zenit St. Petersburg would, apparently.
What we have for you today is a rare feast, even if these are literally only two reserve stadiums – one existing and one planned. What's most striking is the difference between them, but there's a lot to unpack here so bear with us.
Zenit Saint Petersburg is undoubtedly one of Russia's most popular and celebrated clubs. But domestic and international trophies aside, it's also one of the country's richest teams, as was proven recently with the massive amount of money Zenit invested (and pledged to invest further) to upgrade their new stadium on Krestovsky Ostrov.
From Petrovsky to Krestovsky
When the largest non-Moscow-based stadium across Russia saw groundbreaking well over 10 years ago, the situation seemed quite clear for Zenit. They were housed at Petrovsky Stadion and their reserves were using Malaya Arena, the current secondary stadium just 60 meters away. This venue has just joined StadiumDB, presenting its modest 3,000 seats but also showcasing the amazing location it has.
Then in 2009 they were about to move to Gazprom Arena (back then it was supposed to be co-financed by Zenit's parent company), while Petrovsky would become the new reserve ground. The team were hoped to outshine their domestic rivals and get an equally shiny football venue, possibly the most modern worldwide. Football-wise it began very promisingly, after all they managed to win the UEFA Cup in 2008.
But stadium-wise it proved quite the opposite. Initially planned to open in 2009, the 60,000-capacity home with sliding field and retractable roof became heavily delayed, was redesigned several times and even upscaled in capacity from 60,000 to under 70,000 to better meet FIFA's expectations for a World Cup semifinal venue.
Challenging move
Geographically it was a simple leap, from one island to the next one. But in many other aspects it proved very hard. First, transitioning from 20,000 to 70,000 is a massive challenge both for Zenit as matchday organiser and their fanbase as the desired audience that needed to at least double in size.
Then came the issue of Krestovsky's constant delays and cost inflation. Zenit weren't paying for the stadium of course, which thus proved painful for taxpayers, as was recently well described by Intersection's Artem Filatov. But even without footing the bill, Zenit were faced with substandard stadium earlier this year, which forced the club to invest vast amounts in order to make it usable.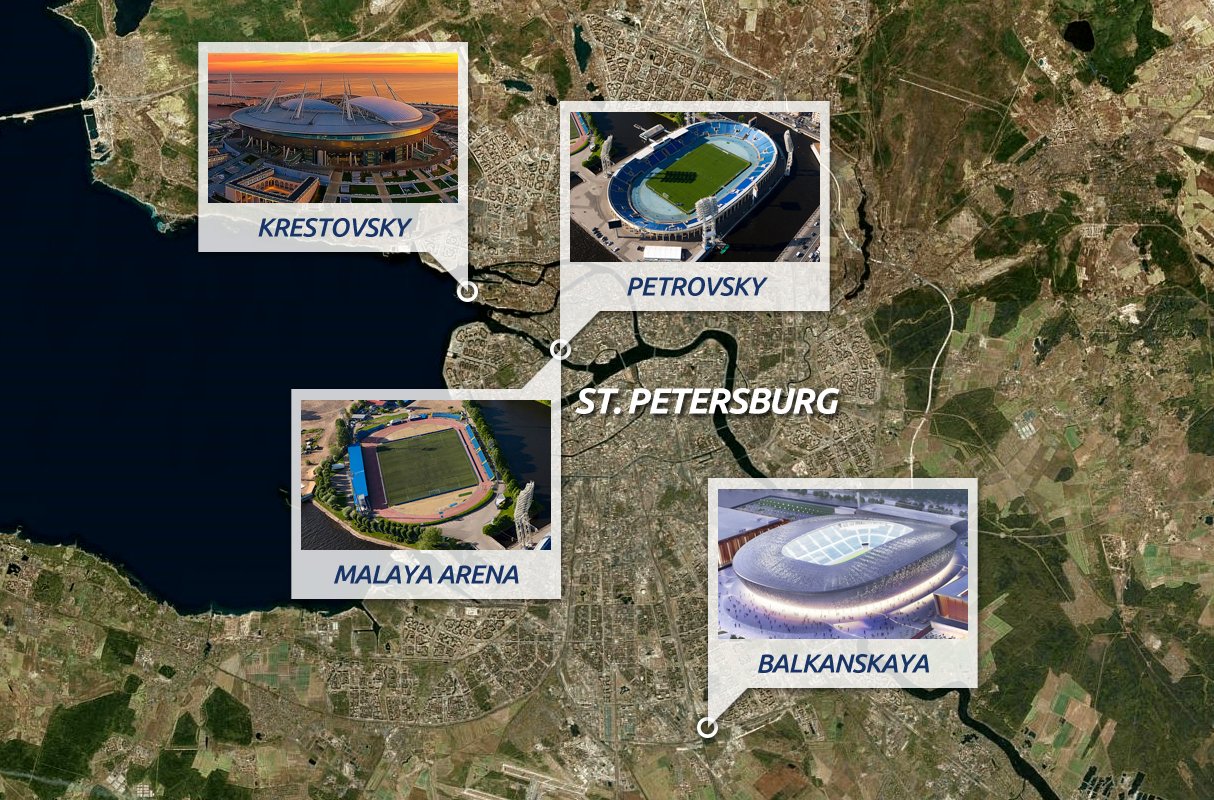 Though they are the anchor tenant for what used to be called "Zenit Arena", Zenit were hardly treated as serious partners during the stadium's construction, making it a venue more fit for the several FIFA games than actual long term use. It's no wonder that the club was reported to be looking for a way out.
Fleeing to Balkanskaya?
You may remember that story from 2014, though it hardly made headlines back then. It was revealed at the time that Zenit had been working for several months on a feasibility study into a private stadium for 25,000–35,000 seats.
The venue was to be located at Balkanskaya Street, near the southern highway ring-road of Saint Petersburg. 25 hectares were earmarked for the development but the move never happened. It was thus presumed that "plan B" was effectively dead.
Except it's not. As reported this week by local construction website Kanoner.com, Zenit's plan is alive and well, which has been confirmed by the city's officer for physical culture and sports Nikolai Rastvertsev.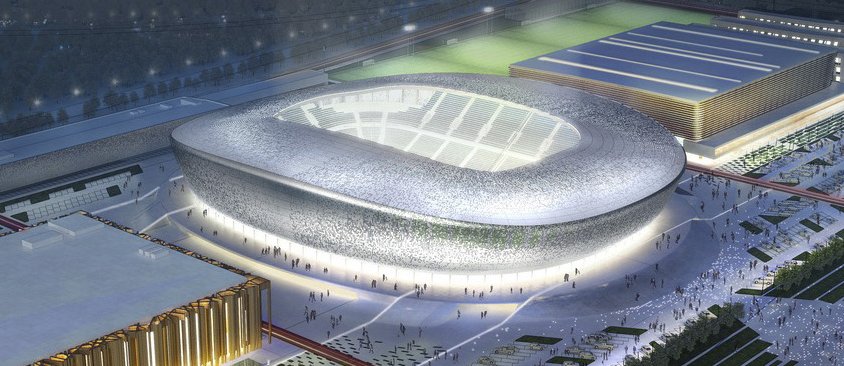 The plan has changed significantly in 2016, when the concept was redrawn by renowned local architects and engineers from A-Len. Now downscaled to just 20,000, the Balkanskaya stadium is expected to serve as the future reserve venue, surrounded by a new indoor hall (5,000 seats, for Zenit's basketball team), training fields and accommodation for young players.
What does ring a bell is the stadium's size, though. 20,000 is not a reserve stadium capacity, even when we're talking about clubs like Man United, Barcelona or Bayern. Also, the official renderings suggest corners designed with future expansion in mind, making the 25,000-30,000 size easily within reach. That last sentence is us going out on a limb, but these images are official after all.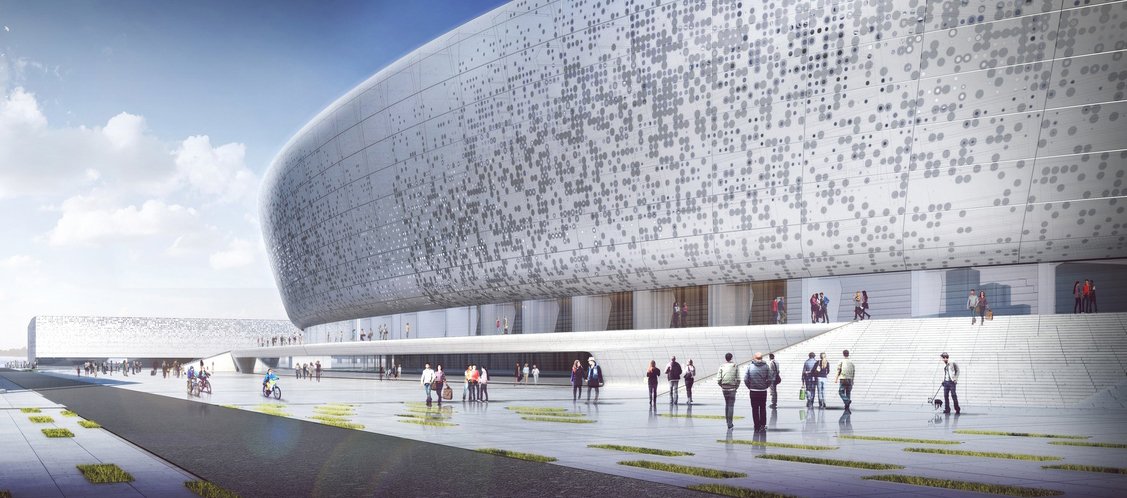 Of course none of this suggests that Zenit intend to flee the burdensome giant on Krestovsky Ostrov. However, building the Balkanskaya stadium would make a great alternative for less popular Zenit games and would improve Zenit's negotiating position regarding the use of the city's largest stadium, bound to become a white elephant without its key tenant.
So far we have no detailed budget or time frame for this latest design presented on StadiumDB.