Qatar 2022: Abuses remain despite significant progress
source: StadiumDB.com; author: michał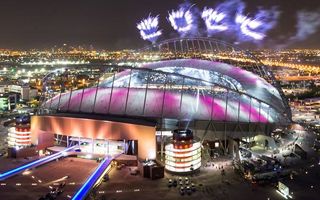 Latest external audit indicates that Qatar is yet to fully comply with international norms regarding worker welfare. At the same time, auditors praise great progress made in many areas.
Qatar has enjoyed a rare wave of positive coverage from global media, following the launch of Khalifa Stadium on Friday. Already 5 years before the 2022 World Cup it's ready for regular football use, though it's also worth keeping in mind that Qatar has much more time for preparations than other hosts.
Good news quickly caused a reminder from Amnesty International that workers are still being abused in Qatar. The organisation has no new findings of its own since March 2016, though.
Instead, Amnesty underlines findings of the most recent external audit led by Impactt Ltd., which shows many persisting issues: the kafala system itself, recruitment fees paid by employees, passport retention, excessive working hours/days without proper rest and fear of reprisal for voicing health/safety concerns.
At the same time Impactt praises progress made by the Qataris and contractors working in Qatar. The company suggests that "78% of the non-compliances and observations identified were resolved or progress had been made in resolving them, particularly in areas related to procedural compliance requirements. These are areas such as provision of medical care and transportation, facilities management and end of service procedures."