Miami: Beckham Group present updated design
source: StadiumDB.com; author: michał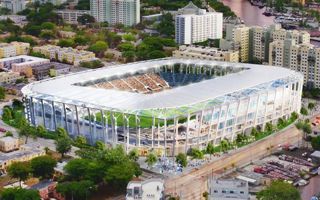 During the first community meeting about proposed MLS stadium the Beckham Group presented new rendering and promised more jobs to the community. Could opposition stop this project?
18 months after the Beckham investment group began their effort to build a stadium in Overtown we're still unsure whether it will get built here. In order to have all the required land the MLS ownership group now need to convince local community to the idea.
Yesterday saw the first public meeting, which drew more people than there were seats available. IT seems most are cautiously optimistic or openly supportive of the plan to build a 25,000-seat stadium in Overtown. There were some concerned voices, but outnumbered by those in favour.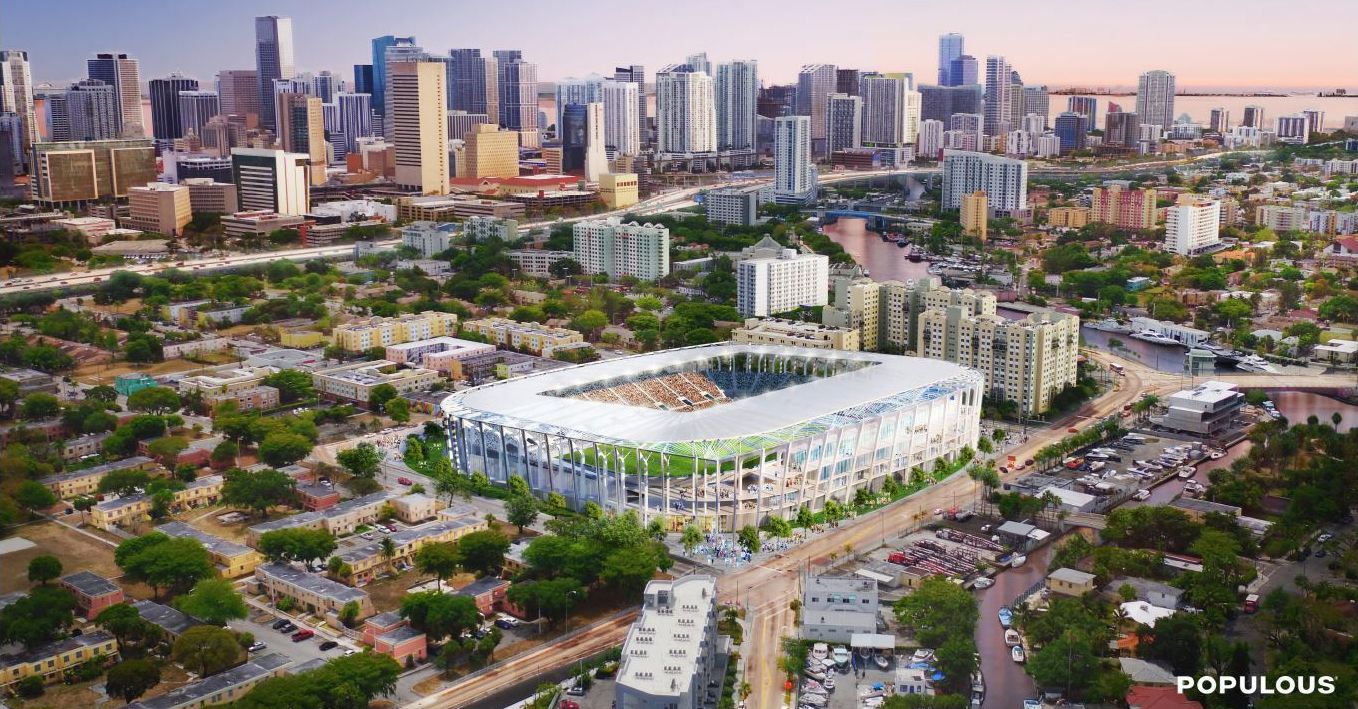 During that meeting for the first time a new concept of the stadium was presented. Designed by Populous, the building would be much more airy and sunny than the initial vision. Though this might become more problematic in terms of noise and light pollution, we have no record of such concerns being raised.
Key features of the stadium remain intact, which means that 25,000 people will have... no public parking facilities available. That's right, the limited land in Overtown is only enough to sustain the stadium itself, which means Beckham's ownership group have to campaign for people to change their matchday habits.
Forget tailgating, vast majority of spectators will be expected to come via metrorail, while shuttle buses should bring drivers parking in more distant areas, where Bekcham's group have some 2,000 parking places secured.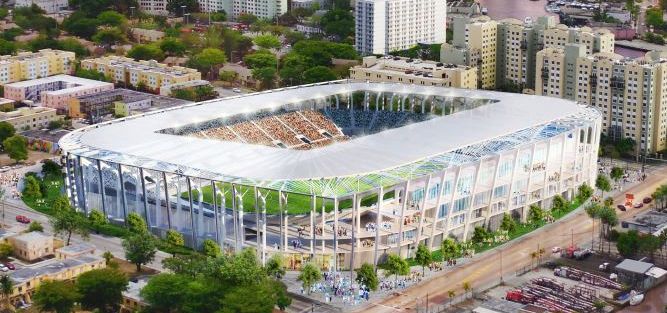 In order to go forward, the stadium needs to get a positive vote on June 6, when sale of last piece of land will be decided. This should happen as planned, which leaves roughly 1 year for remaining proceedings, zoning amendments, temporary roads, etc.
Construction should then last until early 2021, which means the MLS team created by Beckham would most likely use Hard Rock Stadium or Marlins Park as temporary home until the new one gets built.