Los Angeles: Rams stadium delayed by almost a year
source: StadiumDB.com; author: michał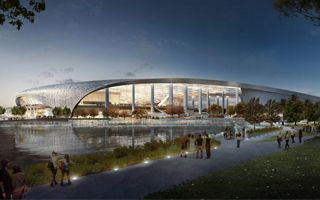 It's only been in progress for half a year and already lost 60 days due to heavy rainfall. Because of that the Hollywood Park stadium will be opened in mid-2020 rather than fall of 2019.
Worth a stunning $2.6 billion, the NFL stadium in Hollywood Park, Inglewood (Los Angeles) is the most expensive stadium to ever get under construction. But its early months proved far more difficult than planned for a very simple reason: rain.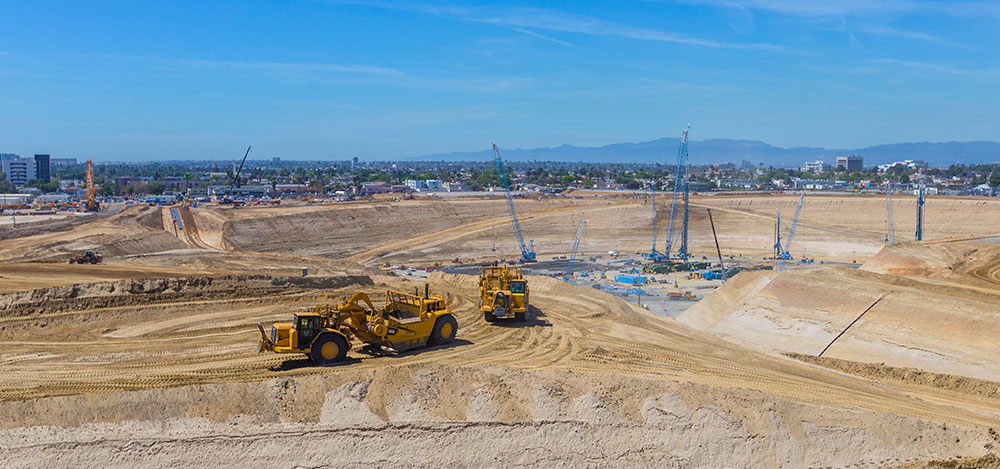 Launched in November of 2016, the project began with massive excavation works that will see a total of 6 million cubic yards (4.6 million m3) of soil removed, bulk of which is already gone. However, this part of the construction process is most vulnerable to rain and heavy rainfall meant huge delays in the first few months.
While the investors expected to lose 30 days over the entire construction period due to rain, already now over 60 have been wasted as up to 15 feet of water (4m) occupied parts of the vast crated being prepared for the 70,000-seater.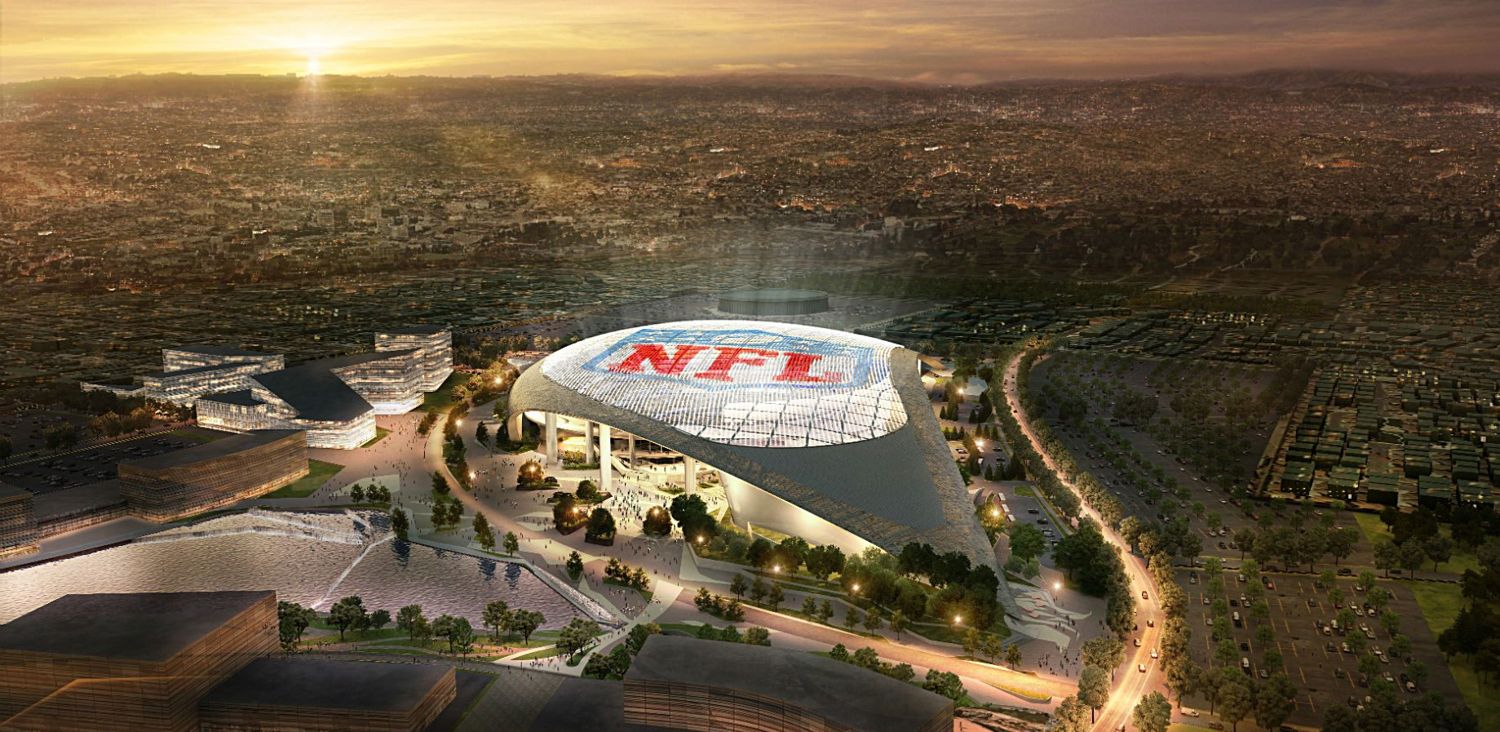 For that reason the Rams and Chargers' new home is already confirmed to have its construction schedule extended. Instead of fall of 2019 it will only be ready ahead of the 2020 NFL season, in late July or early August.
"The development team felt it best to make the decision now, early in the process, to cause the least amount of disruption to our fans, partners and the community later on." the Rams wrote in a statement revealed a few hours ago.