Honduras: Tragedy at championship game in Tegucigalpa
source: StadiumDB.com; author: michał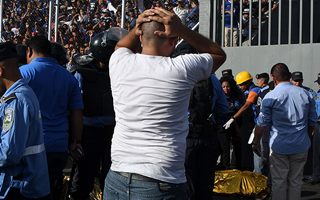 Four adults and an unborn baby have been killed ahead of the Motagua – Honduras Progreso match in Tegucigalpa. The scenario is frighteningly similar to other incidents of this kind.
Ahead of yesterday's final game of the Honduran Liga Nacional a tragic incident happened at Gate 11 of the national stadium, Estadio Tiburcio Carías Andino (Nacional). Unable to withstand the pushing people, police officers fired gas into the crowd and caused panic. Four adults and an unborn baby were killed as a result of the stampede that followed.
According to initial evaluation at the local university hostpital, suffocation and multiple internal injuries due to trampling were the main results of the deaths. No less than 25 people are reported injured.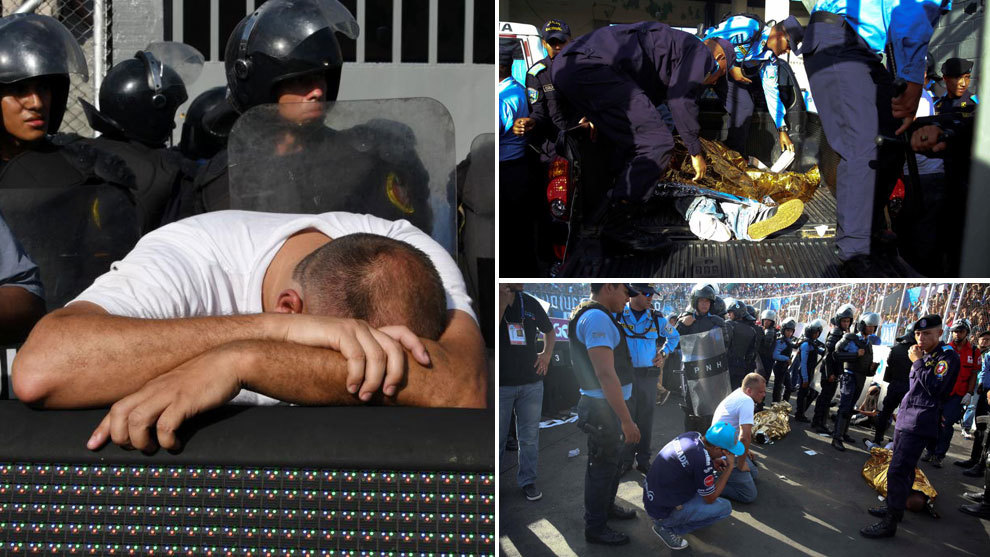 The disaster was partly caused by the stadium's layout itself. There is no perimeter fencing outside Estadio Nacional, nor are there any turnstiles at the gates. In order to get in people first enter the main entry tunnels and only then are checked and allowed inside, which in practice creates a bottleneck and impedes safe crowd management.
That said, there are indications of serious mismanagement by the officials on site who were unable to cope with the situation despite the game being expected to attract huge crowds. To make things worse, it was very likely massively oversold. The stands were full well before the game and many people with tickets were still attempting to get inside.
Despite the tragedy being literally watched by all fans (victims and injured were carried out to the field's perimeter) local officials decided it would be safer to not cause further panic and play the entire game as planned. Motagua secured the domestic title with a smooth 3:0 but manager Eduardo Atala said there would be very limited celebration, if any.