England: Exter's new main stand construction in June
source: ExeterCityFC.co.uk; author: michał
After years of waiting it's an exciting time to be an Exeter City FC fan. The 91-year-old main stand will be demolished and replaced by a new one, with student housing planned as well.
According to information revealed by Exeter City FC just two days ago, their long journey to a new west stand is finally nearing the finish line. First presented in 2011 (though studied since 2006 and in the current iteration since 2014), the plans were shelved twice. Now, following 2.5 years of tough negotiations the project is finally moving forward.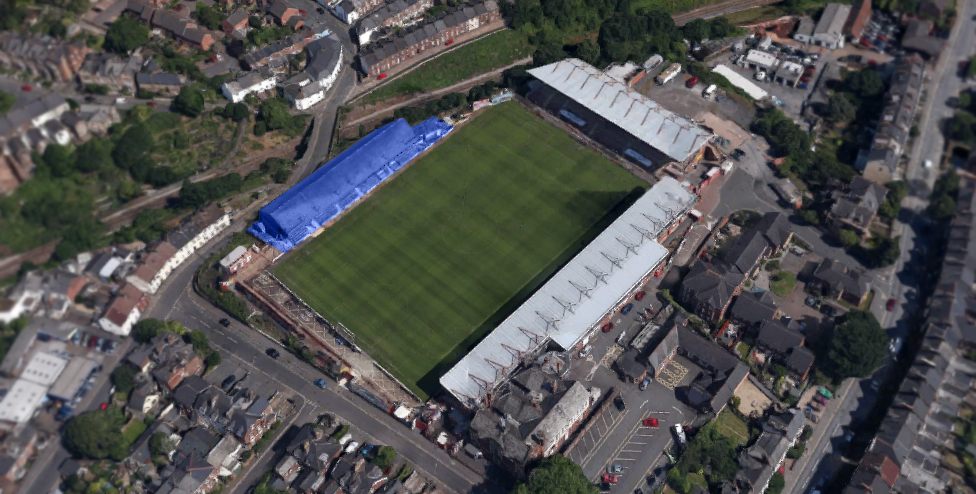 Officially reconstruction of the stadium will begin in June, following the current football season. First (June – November) construction of the Big Bank toilets is planned, new changing rooms and associated works. Only then will the old stand, built in 1926, be demolished and replaced by a new one, with cantilevered roof.
Expected to cost in the region of £3.5 million (slightly over €4 million), the new stand will be delivered by developer Yelverton Properties Developments Ltd. The company will also include 312 beds for students as part of the project.
In a separate but connected project, Exeter City FC will finance reconstruction of the away end by purchasing a grandstand from Barnet FC. All developments at the stadium should be done by October 2018.