New design: Just east of Warwick…
source: StadiumDB.com; author: michał
Leamington Spa is known for its healthy waters, not football. After all, Leamington FC play in the 7th league. Still, this kind of stadium would be a major boost for them!
Yesterday the Warwick District Council voted overwhelmingly in support of the new community stadium for Leamington FC. The vote approved land purchase in order to secure required land, estimated at 3.17 hectares.
The stadium in Leamington Spa is planned between Gallows Hill and Europa Way, in rural farmland area beside the Warwick Technology Park.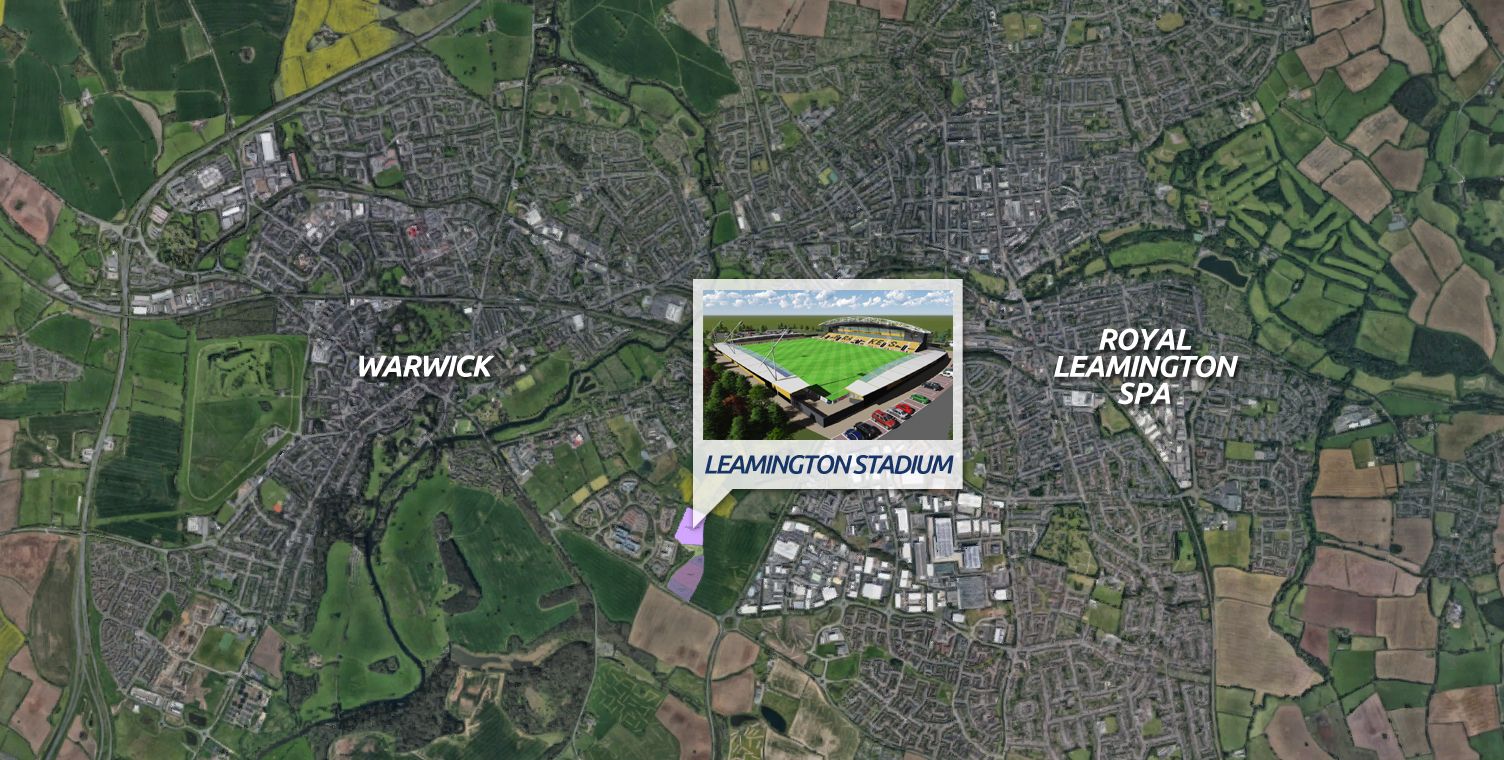 It final capacity should reach 5,000 people, with 2,000 seats within the main stand and terracing for 3,000 on remaining sides. However, initial layout would see the main stand only half-complete, with 1,000 seats.
It won't be a private project of the club, because Leamington FC are a Southern League Premier Division team (7th tier) and could not finance a project of this size alone. That's why the town is planning to invite investors for additional developments beside it, as well as within the stadium plot.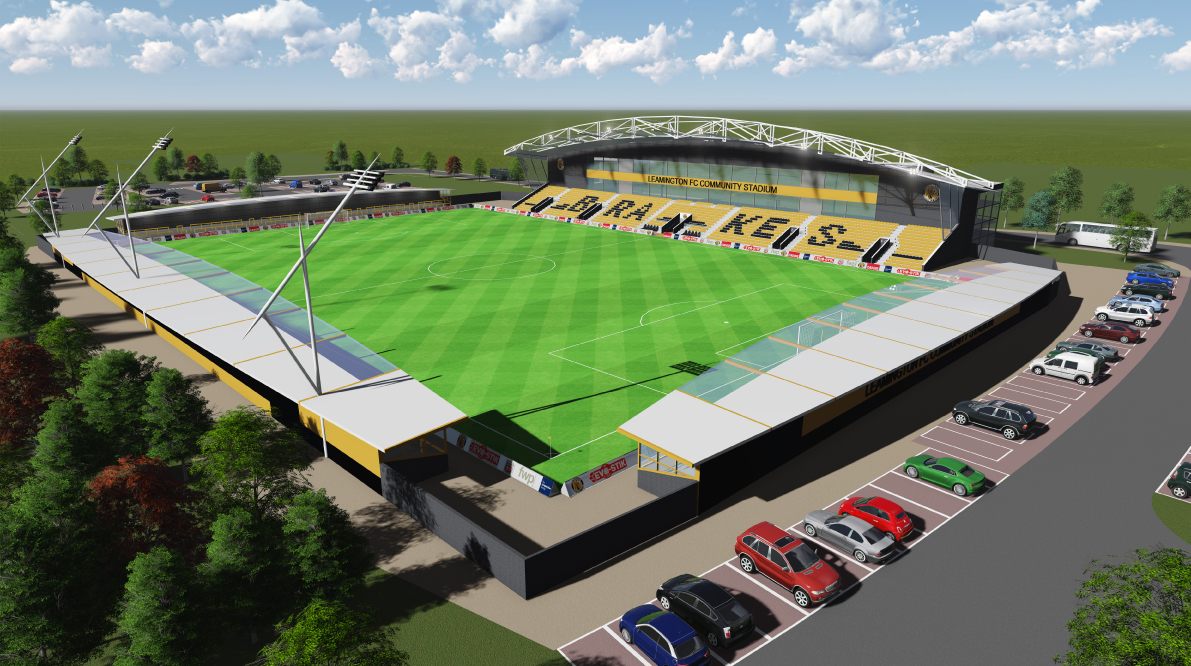 For the project to be viable for taxpayers as a community stadium, it's envisioned with vast commercial and residential use. The main stand would have and adjoined pavilion with 2 levels, offering room for bar/restaurant (480 m2), two-storey gym (1,120 m2), health and wellbeing (175 m2) and facilities for banqueting / community use (625 m2).
Additionally, the south-western corner would house an indoor hall for the youth, while two levels of flats would be created behind the south end (670 m2).
Final price for the project is yet to be established. So far we only know the concept by FWP Group, which is subject to further development.