Eindhoven: Black smoke overshadows victory over Ajax
source: StadiumDB.com; author: michał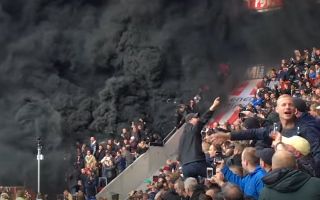 Six smoke bombs created a massive cloud of thick black smoke during the PSV-Ajax hit in Eredivisie. Some people left the stands, 15 needed medical assistance. Not exactly the best outcome of the "against stadium bans" protest.
Yesterday Philips Stadion was the place of perhaps decisive game of the season (though possibly not). PSV defeated Ajax 1:0 to get back into the fight for top spots of Eredivisie. And yet much attention today is paid to what happened of the pitch.
Early into the 2nd half two banners were unfolded in the north-eastern corner of the stadium in protest against stadium banning orders. After a moment black smoke began coming from beneath the cloth with "Stop Stadionverboden" written on it.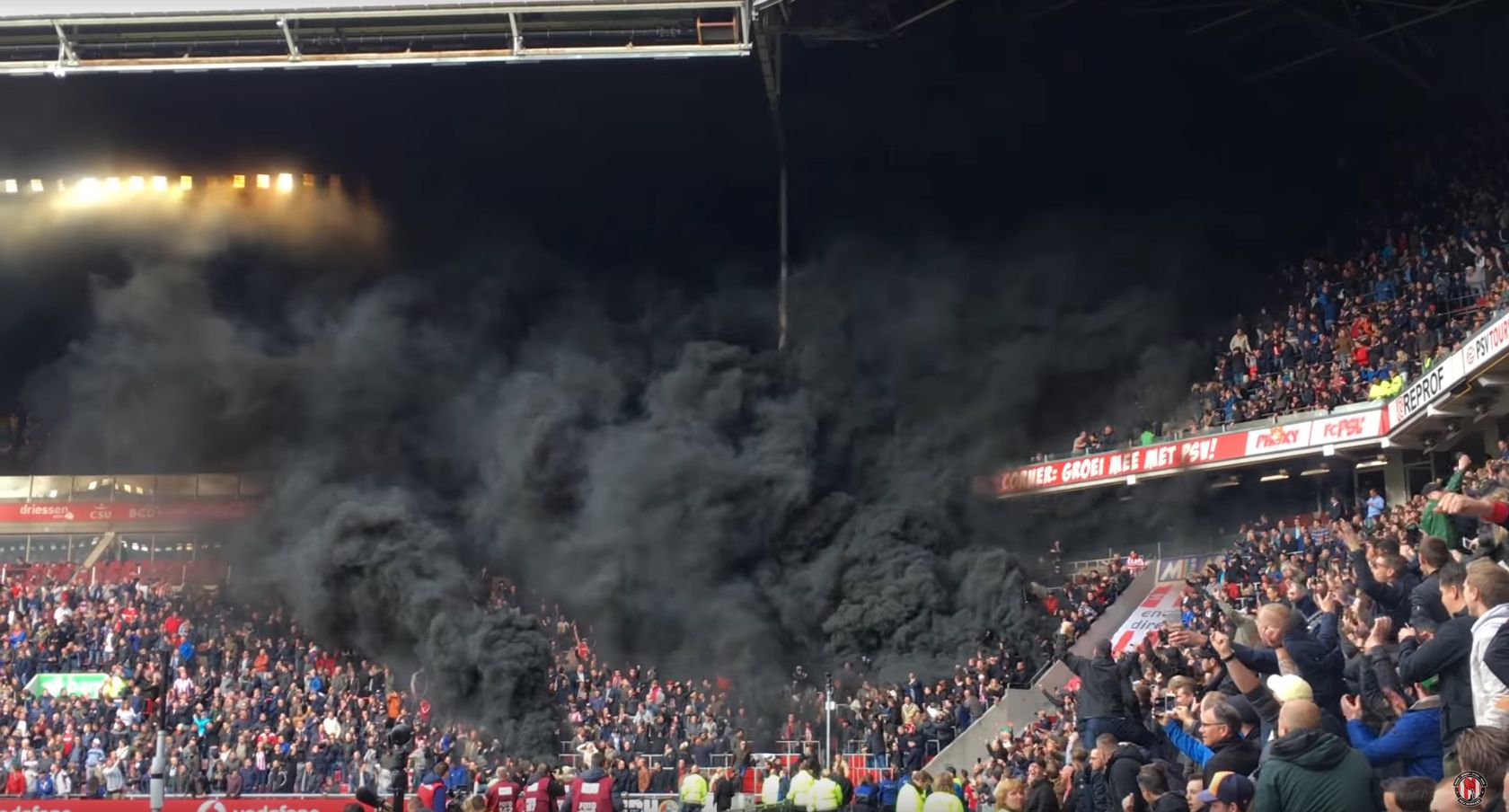 At first it seemed small, but soon the amount of smoke produced grew to huge proportion. The thick black cloud began scaling up the stands and then could not leave the stadium, boiling under the roof.
Make no mistake, it lasted barely two minutes overall, but the smoke was so thick that many people rushed out of the stands and a portion of the family section was evacuated. People reported respiratory problems and in some cases also eye irritation.
Overall 15 people needed medical assistance, including 4 stewards and 1 security guard. With vision extremely limited within the cloud it was fortunate that panic didn't ensue in any part of the stadium or it could have gotten more serious.
According to local broadcaster Omroep Brabant, the smoke bombs used could be imported from Poland as the smoke was much thicker than in approved pyrotechnics. Police arrested one person on Sunday and are looking for other perpetrators.
Ironically for a protest against stadium bans, PSV already demanded life-time banning orders for people who committed this violation of the law. Also the supporters trust Supportersvereniging PSV stated that the protest was "ridiculous and crossed the line", even if they also acknowledge the right to protest itself.