Bavaria: TSV looking outside Munich
source: TZ.de / abendzeitung-muenchen.de; author: michał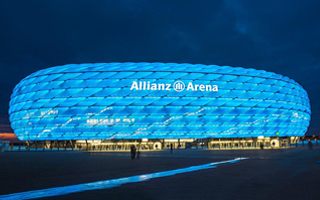 Just as they threatened, the Lions of Munich are examining options of relocating outside the city limits. Three potential locations have been indicated.
After three failed attempts to build a stadium of their own within city limits, TSV 1860 are reportedly looking for land outside Munich. According to confirmed reports by Tageszeitung and Abendzeitung two out of three indicated municipalities already began talks with the club.
The two are Ismaning (very close to Allianz Arena) and Taufkirchen (south of Munich). Both towns are located close to the Munich ring-road, which would make access to the new 40,000+ stadium potentially convenient.
Mayors of both towns have confirmed they have met with the Sechziger officials, though in both cases talks are at a very early stage. There is a major issue with land ownership in both these places: there are many individual owners, which means either lengthy negotiations or also lengthy procedure of compulsory purchase.
Third potential location is Poing, east of Munich. This town has already been subject of speculation, but not by TSV, rather Bayern. So far there was no meeting with officials there, but the town also is quite accessible.
As of now, TSV are bound with Allianz Arena by contract until 2025. Only then the Lions could legally leave for another site, unless both sides would agree termination of the lease.
We took the liberty of highlighting all six stadium locations so far: three rejected ones within city limits (red) and the three newly indicated ones just outside of Munich (blue).