Stadium of the Year 2016: Thank you for the vote!
source: StadiumDB.com; author: michał
Huge engagement and a fascinating final. This year's Public Vote is now over and a massive number of 82,826 votes were cast. The winners will be announced on March 7.
Exactly at midnight [CET] we stopped counting your votes in this edition of Stadium of the Year's Public Vote. Over the past 33 days you have successfully cast 82,826 votes. Before we began our goal was to see 50,000 voters, so it's a great surprise to see so many more people participate. Thank you!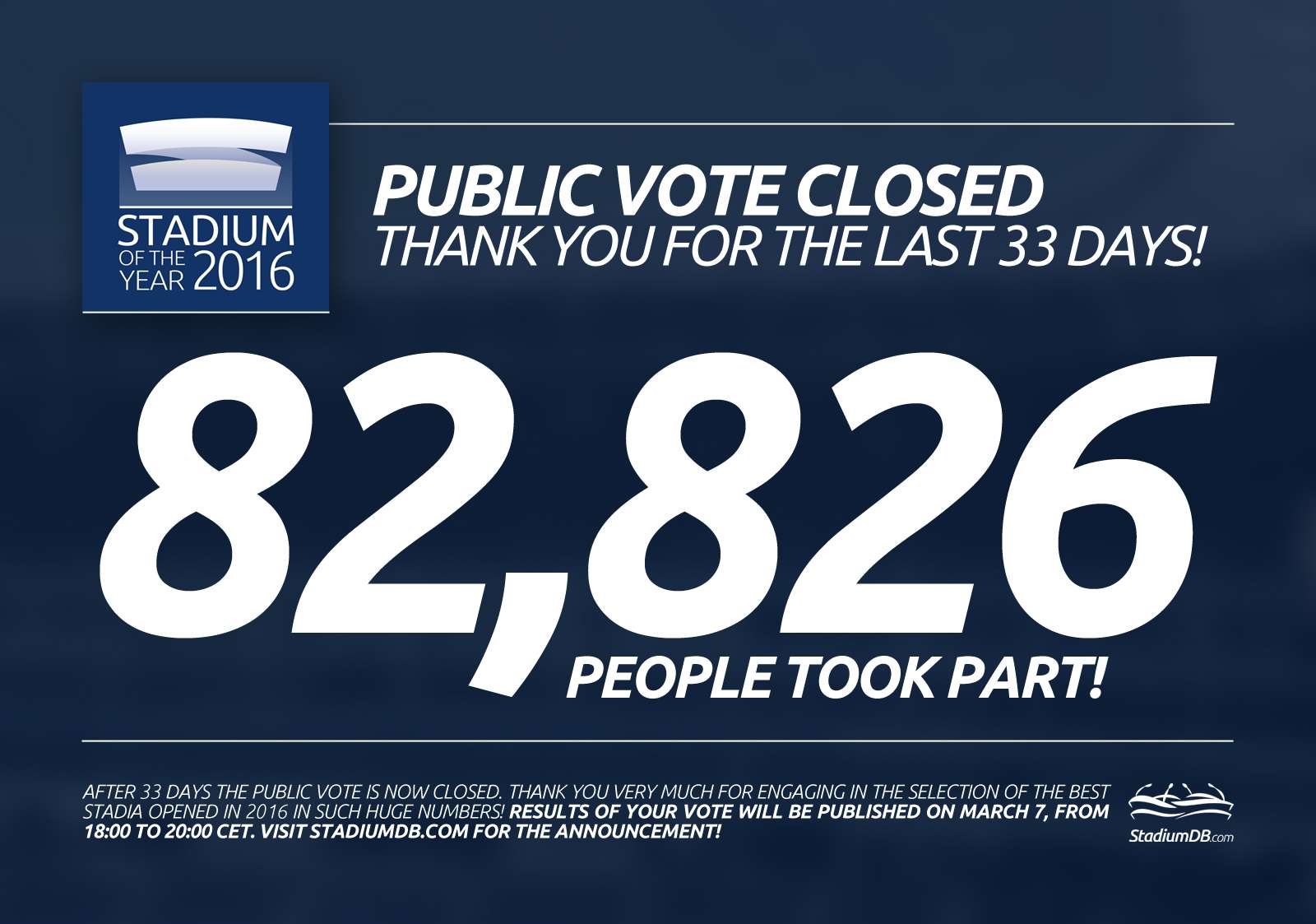 We've seen great interest in Turkey, Russia, France, Uruguay, USA, Indonesia, Mexico, Austria, Italy and the United Kingdom. Overall our system recognized over 90 countries of the voters' origin!
The winner of your Public Vote will be announced on Tuesday, March 7. Also, contrary to previous plans, we will present the Jury Vote winner on the same day. A member of the Jury asked for slightly more time and so both winners will be announced on Tuesday, instead of Monday & Tuesday.
We begin at 15:00 with Jury Vote 3rd place, followed by runner-up at 16:00 and award winner at 17:00. Analogically, the Public Vote 3rd place will be announced at 18:00, runner-up at 19:00 and winner at 20:00. All these hours are given for Central European Time [CET], please follow the map below to find your local times.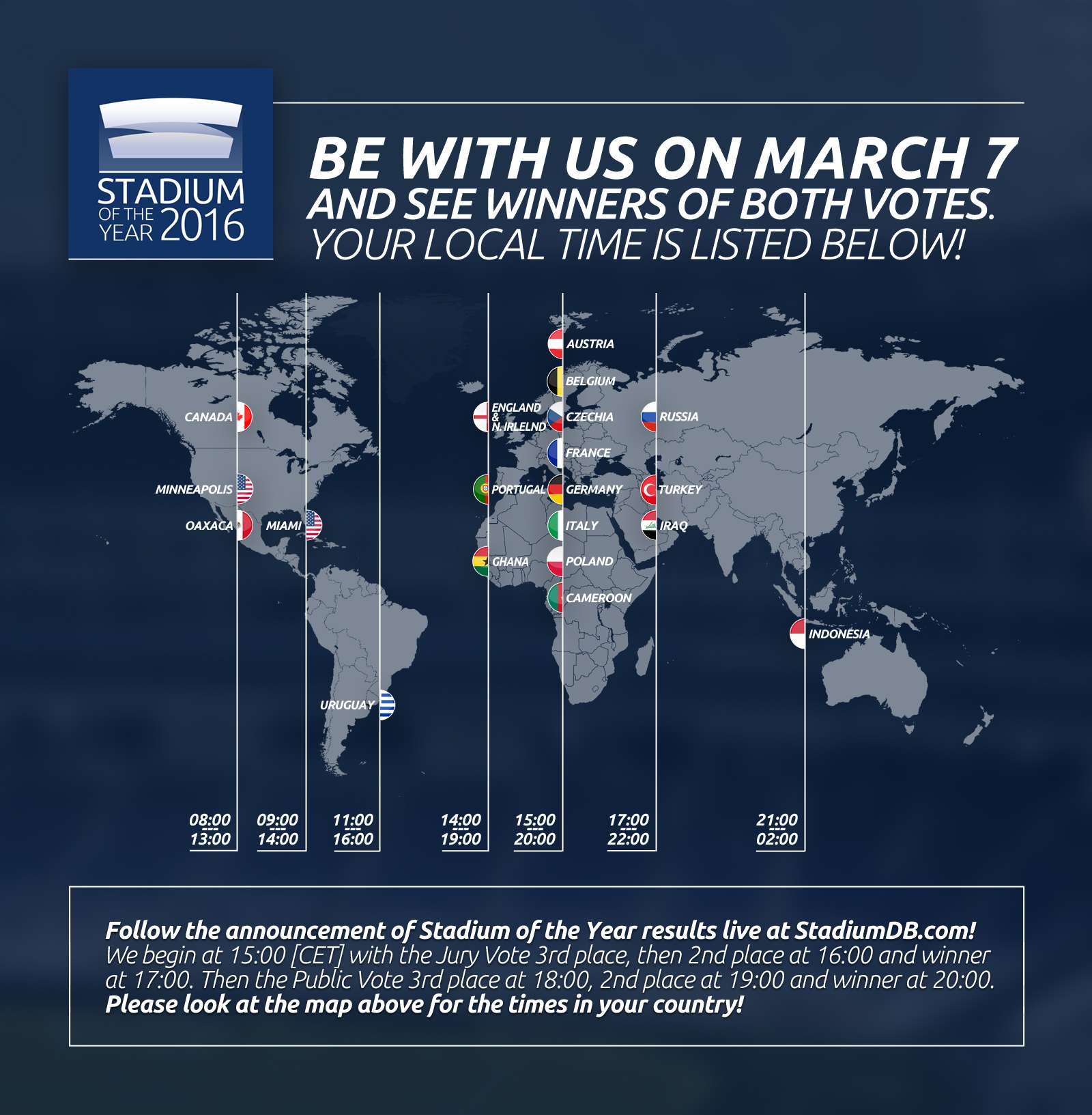 Both winners, in the Public Vote and Jury Vote, will be awarded equal and separate titles of Stadium of the Year 2016. Individually-crafted melted glass statuettes are already delivered to our office in Poland and we will ship them to the winning stadiums shortly after the announcement.
For the record let us remind you that it's also possible for one stadium to win both the Public Vote Award and Jury Vote Award, but we've never witnessed such situation in the competition's 7-year history.