Stadium of the Year 2016: Reason 29, Yeni Eskişehir Stadyumu
source: StadiumDB.com; author: michał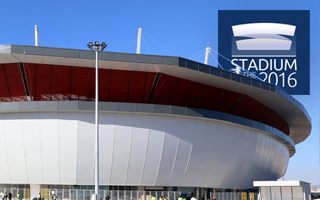 It's the very last reason to vote. If none of these 29 fascinating stadiums convinced you, we probably won't either. So read about the new Eskişehir stadium if you're not sure yet…
Last on our alphabetic list is Yeni Eskişehir Stadyumu and the name still seems to be an open subject. After all, it simply means New Eskişehir Stadium at the moment. Of course it's not up for debate according to Eskişehirspor fans, who intend to call the new stadium as they did the old, which they highlighted with a black Atatürk Stadyumu banner unveiled outside the new stadium several days before it opened on November 21, 2016. what we ask of you is not to select its name, but to answer whether it deserves to be Stadium of the Year!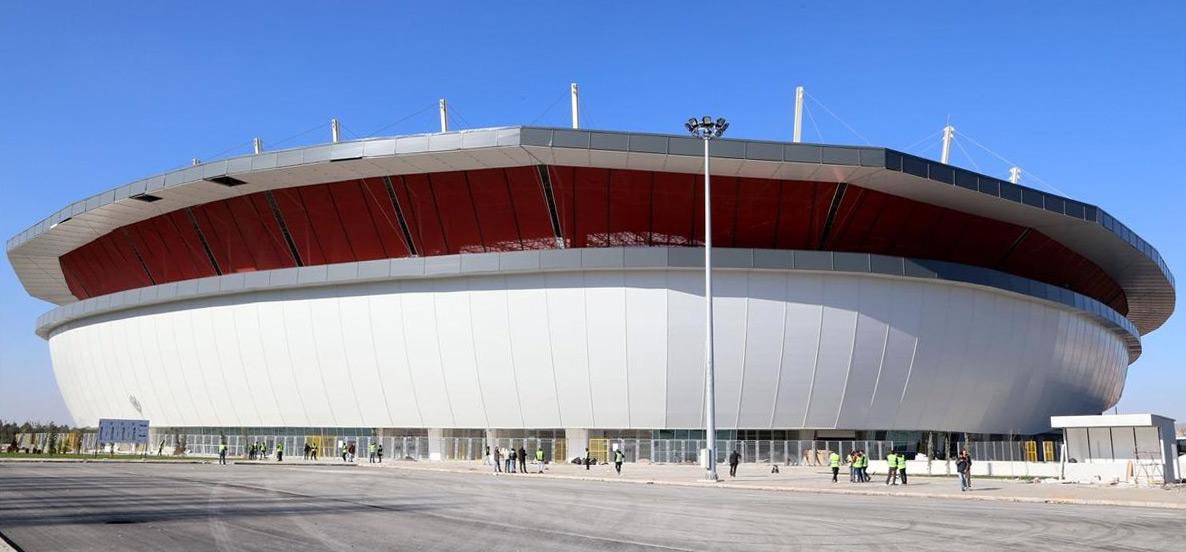 The stadium's concept was created in the renowned office of Bahadir Kul, where the idea of a stadium inspired by dynamic movement of a football was created. While looking very dynamically in renderings, the vision lost a lot of its fluency during construction.
Not as gentle as the idea, the actual stadium still manages to retain originality. Its southern façade is white and opaque, but the stadium reveals some of its interior towards the north with extensive use of glass. Between the stands and vast roof a thick red mesh was installed to add club colours during both day and night. If this doesn't aid in creating proper atmosphere, at least we know that "Es-Es" fans actually don't need help, as they proved while 'baptizing' their new home: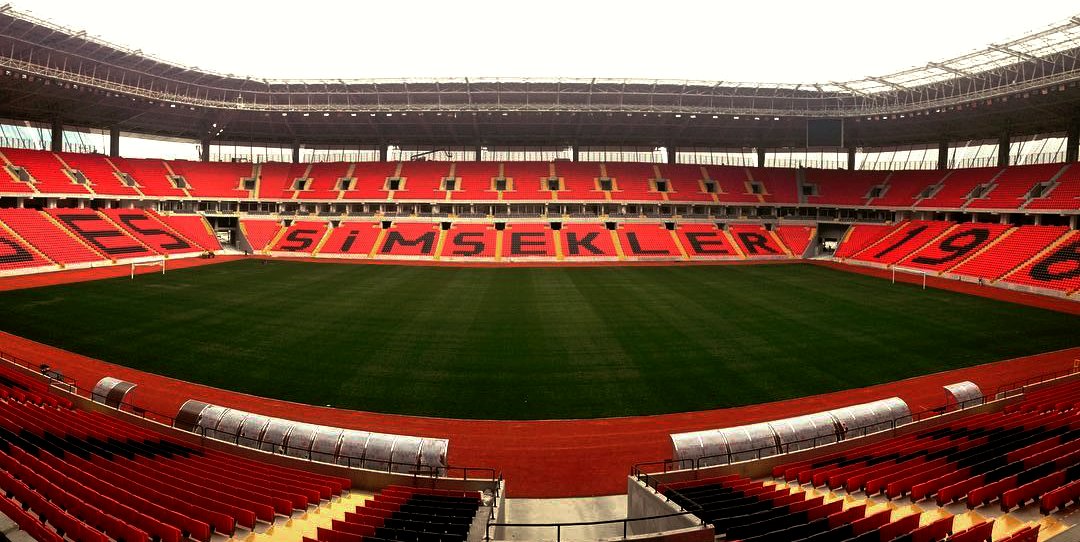 Works were due for launch in 2012 but procedures took longer than planned and contractors eventually entered the site in spring of 2013. Expected delivery date was set at 2015 but, again, delays were seen. Eventually the building was opened in late November 2016 and even then wasn't entirely ready, also seeing criticism over compromised quality of the field and furnishings. Its price was listed as TRY 107 million ($33m).
Double-tiered stands were designed with 33,000 people in mind. Interestingly, skyboxes are placed on both sides of the field rather than the usual west where most of the hospitality areas are usually located. There are three restaurants at the stadium while a nearly 13,000-square-meter parking hidden beneath the stands.