Stadium of the Year 2016: Reason 27, Windsor Park
source: StadiumDB.com; author: michał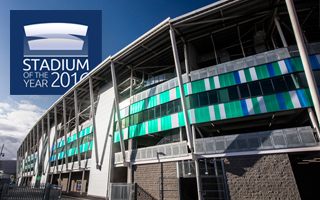 You may have heard of Northern Ireland facing issues with international games due to no modern stadiums there. Well, those days are gone and Belfast now has one of the best venues across the island.
Not that long ago, in early 2010s, Northern Ireland's national team were threatened with having to play games outside their country. Their national stadium, Windsor Park, fell into disrepair and wasn't deemed safe in some areas. We're recalling this to emphasise how much has been done since then. Will it be enough to earn your vote for Stadium of the Year?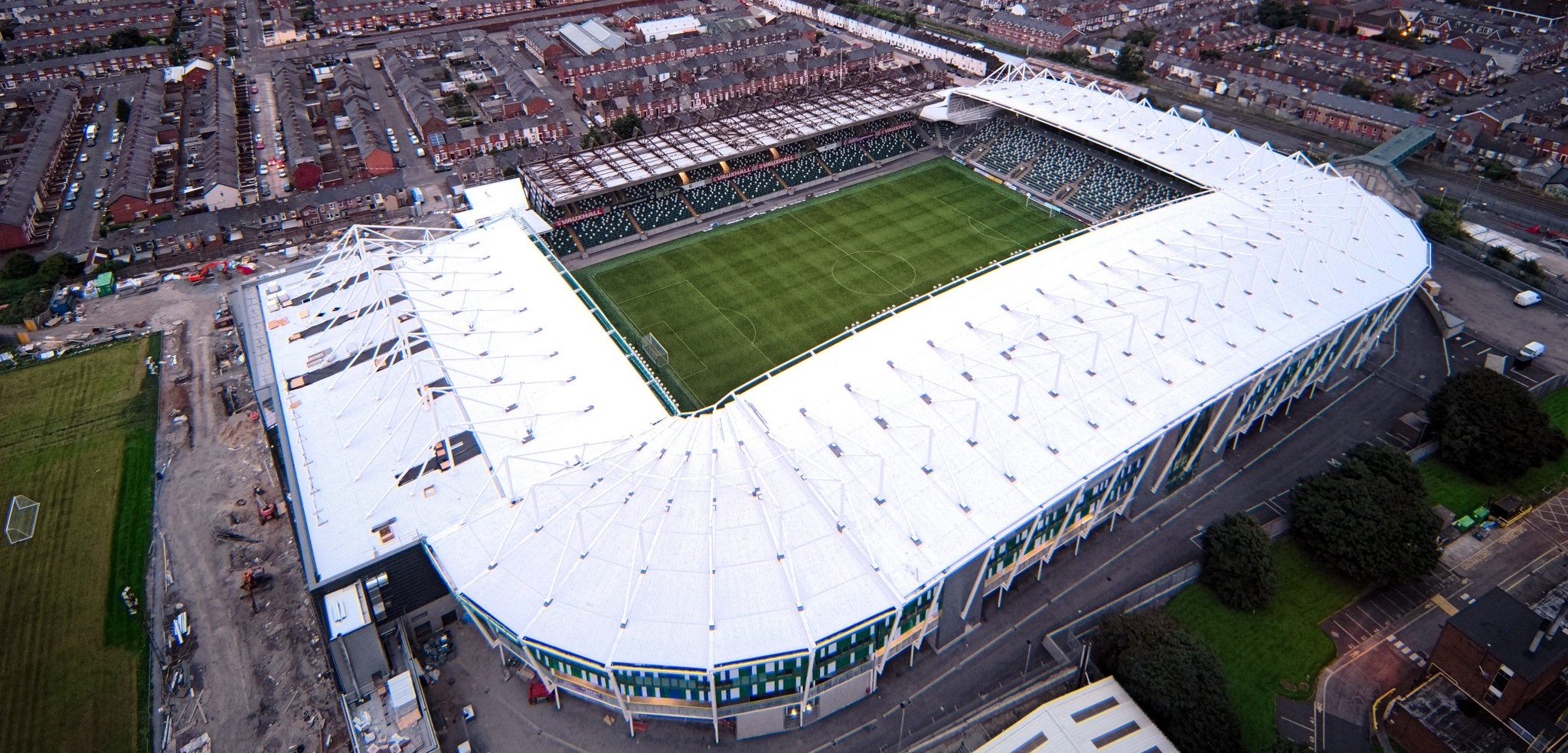 In 2012 a new vision of redeveloped Windsor Park came up. And more importantly, it came along with substantial grants from the British Department for Culture, Media & Sport, who stepped up to aid Northern Ireland's dire stadium crisis.
Detailed proposal for the stadium's revamp was drawn by Hamilton Architects. Along the plan new stands were to be built in the south and east, while west and north ones were to be improved significantly. This would have been the case if not for serious cracks revealed during reconstruction in the west end. It was eventually demolished and rebuilt from scratch as well.
© O'Hare and McGovern
The massive project brought complete change in Windsor Park's appearance. Now dominated with light colours and green-blue decorations, the building is more dynamic and stands out in Belfast's landscape even without its old floodlight masts. It's also equipped with significant floor space, enabling both Linfield and the Irish FA to have their offices here, as well as providing banqueting facilities and room for two sports stores.
© O'Hare and McGovern
Owner and main team are Linfield FC, but national team or Northern Ireland is also using it. Annually the domestic cup final is also decided here.