Stadium of the Year 2016: Reason 25, U.S. Bank Stadium
source: StadiumDB.com; author: michał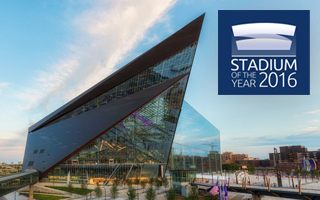 Definitely the most expensive stadium in this year's competition, but also the only one to have a solid dome over spectators. Even more, a covered bridge connecting it with the rest of downtown.
NFL stadiums have a tendency to go way over the top, at least from a perspective of non-Americans. This year the only thing in which this one loses to the competition in terms of size is the giant screen: Krasnodar has a bigger one. But apart from that U.S. Bank Stadium's scale is simply stunning. One thing you should ask before voting: is this worth spending $1.29 billion on?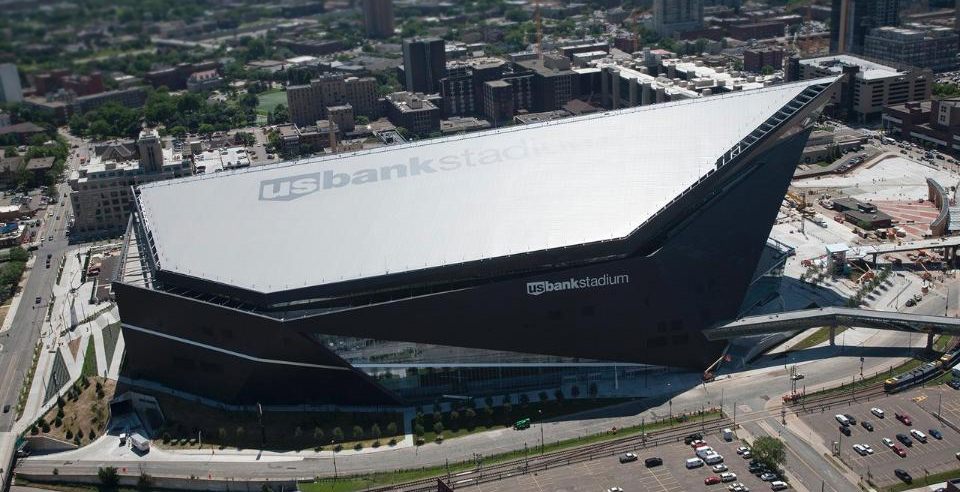 © Minnesota Vikings
It was clear Minneapolis had to have a new stadium. Replacement of the old Metrodome was imminent, as it was one of the last pneumatic domes left and one that suffered from numerous accidents. So, with Minnesota's cold and snowy winters the options were either a retractable roof or a solid dome. The first one would have been more expensive, so a fully covered stadium was selected, with design work awarded to HKS, known for sharp and bold design.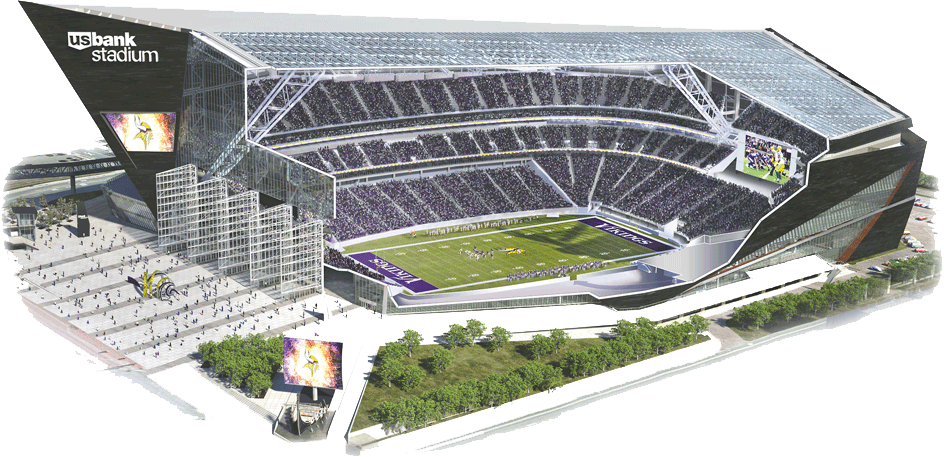 And bold it is, as the coarsely hewn outer form being covered with contrasting black zinc paneling and brighter glass. Glass is crucial to the design, because one of the goals was to create an open-air feeling despite having a fully-enclosed stadium.
To achieve that roughly half of the roof is covered with almost transparent ETFE, while the western facade has five massive pivoting doors, the largest of their kind (from 23 to 29m in height). This way it's not only seemingly light and airy, but literally as well. Just like a retractable roof, the pivoting doors require permission from league authorities to open during games, because it impacts conditions inside the stadium.
When closed in winter, the stadium can be accessed via skywalk, Minneapolis' pedestrian bridge system, which allows people to walk around downtown in climate-controlled conditions.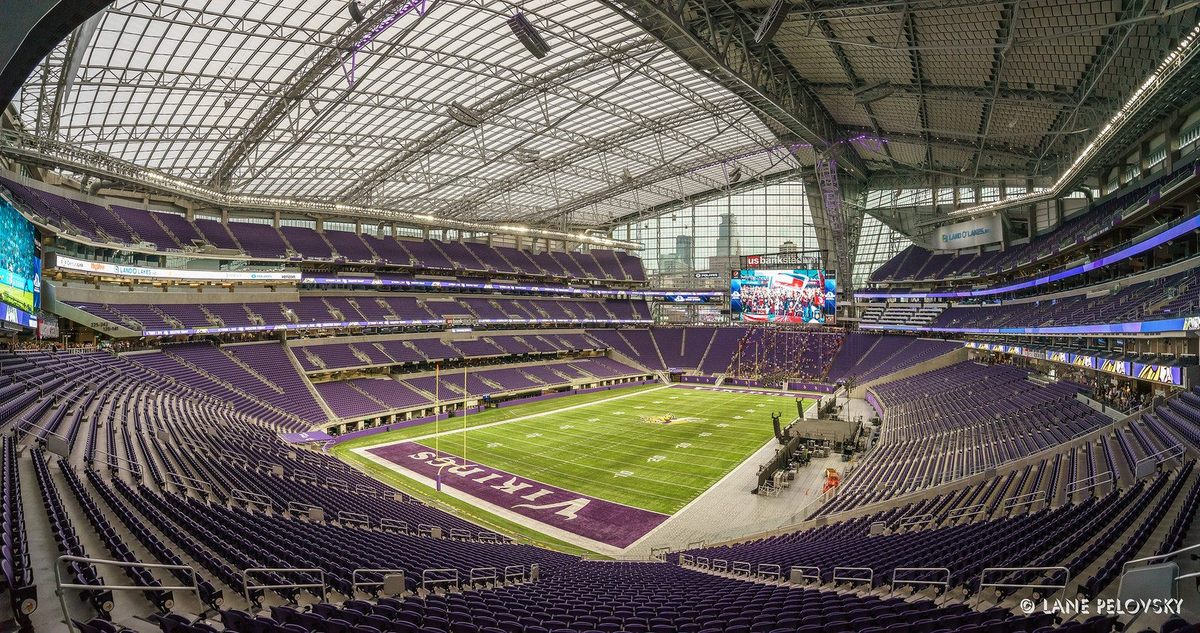 © Lane Pelovsky
In terms of scale the building is truly immense. The roof peaks at 82m, while its central truss is over 300 meters long! The giant screens combined cover 1,200 m2, while fans have almost 1,000 toilets for use. But of course the most important number is its capacity. U.S. Bank Stadium can hold 66,665 people in regular layout, with option to expand to roughly 75,000 for Super Bowl. And that's precisely what's coming to Minneapolis next year!