Stadium of the Year 2016: Reason 24, Steigerwaldstadion
source: StadiumDB.com; author: michał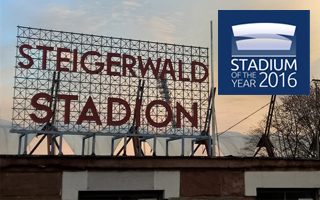 Thanks to reconstruction in the last two years this is now the best stadium across Thüringen, while also being a major exposition/congress center. Take a closer look at Steigerwaldstadion!
In 2016 central Germany received an almost brand new stadium. "Almost", because Steigerwaldstadion retained its old west stand and floodlight masts, while seeing a complete revamp of remaining three stands. Now it has a rare octagonal(-ish) shape. But is that enough to make you vote for it as Stadium of the Year? If not, bear with us!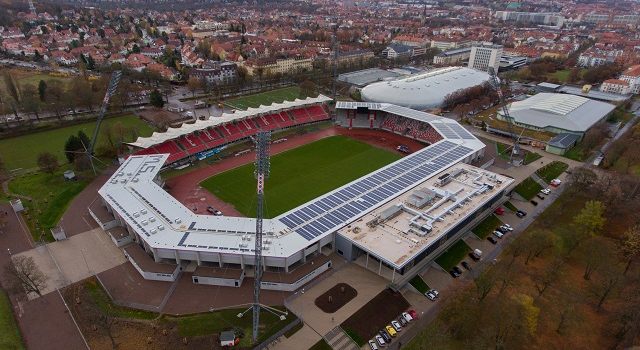 © Steigerwaldstadion Erfurt
Reconstructions in Germany follow a pattern: old athletic stadiums are converted into more compact football ones. This was indeed considered in Erfurt, but eventually didn't happen. The city opted for what they called Multifunktionsarena, which is a stadium capable of holding football, athletics and more.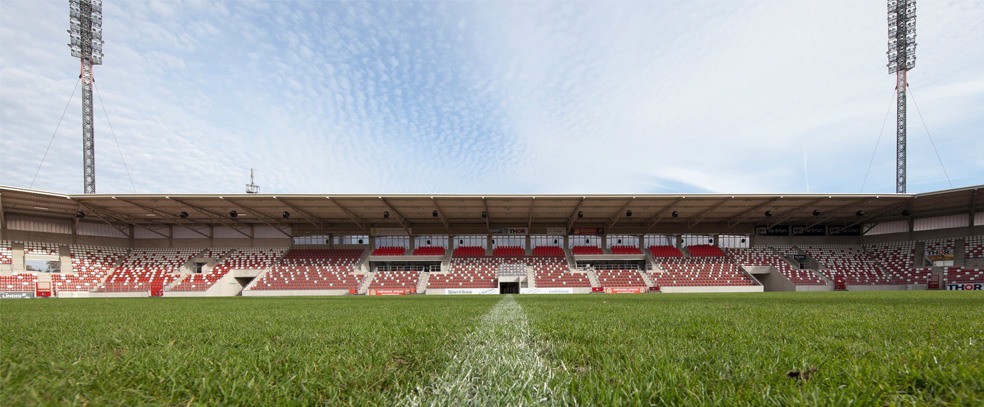 © HPP Architekten
The outcome seems satisfying, even if it came at a difficult time for Rot-Weiss Erfurt. The 3. Liga team are experiencing financial uncertainty, but the stadium is a decent compromise between needs of different disciplines. The almost octagonal stands are as compact as possible in this layout, while their significant rake makes watching football much more comfortable than it was at the old stadium.
Because the west stand remains unchanged, new business seats and hospitality areas were created in the east. And not only that, the east stand is conjoined with a major conference and expo center, truly earning the 'multifunction' part of the project's name. It can hold up to 2,000 people for non-sporting events and is part of the stadium's significant construction budget of €45 million.