Stadium of the Year 2016: Reason 21, Stadion Miejski w Bielsku-Białej
source: StadiumDB.com; author: michał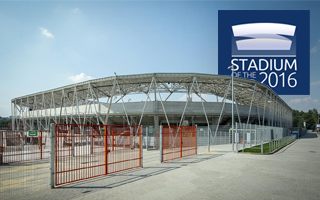 Not as high-end as Krasnodar, but at the same time not needed to be as impressive. This simple and modest stadium in Poland is still even excessive when compared to local football's needs.
After operator of Arena Zabrze decided to wait with nomination until they build the 4th stand, the municipal stadium in Bielsko-Biała became the sole Polish nominee in this edition of Stadium of the Year. If you're into simplicity and minimalism, this one could be for you.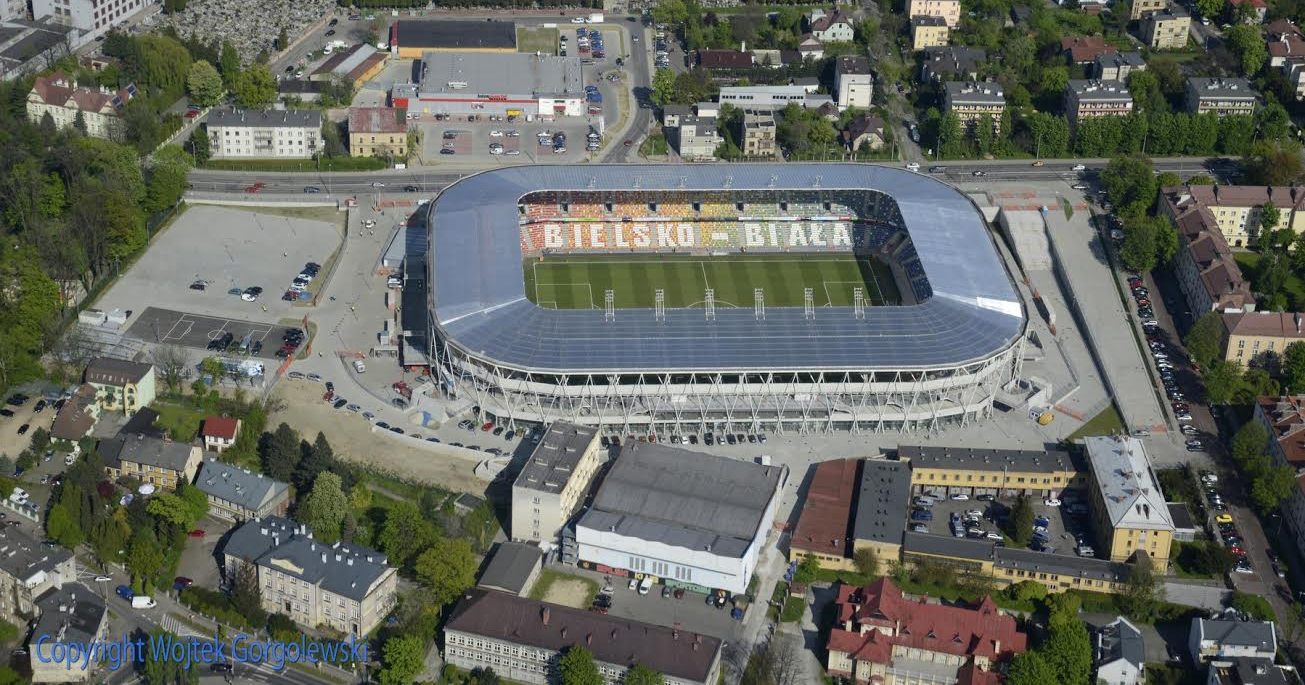 © Wojtek Gorgolewski, UM Bielsko-Biała
Stadion Miejski is a peculiar case this year, because between the selection of its concept (2008) and its opening (2016) the football landscape of Poland changed entirely. So did the perception of football stadiums in general. After initial presentation is was praised widely for being one of the best new stadia planned in Poland.
When opened, it wasn't even noticed too much anymore, that's how many new stadiums were built in Poland. It also didn't help that the major tenant Podbeskidzie was relegated from Ekstraklasa just before all stands were opened, while the historic tenant BKS is stranded in the 4th league with no return to glory on the horizon.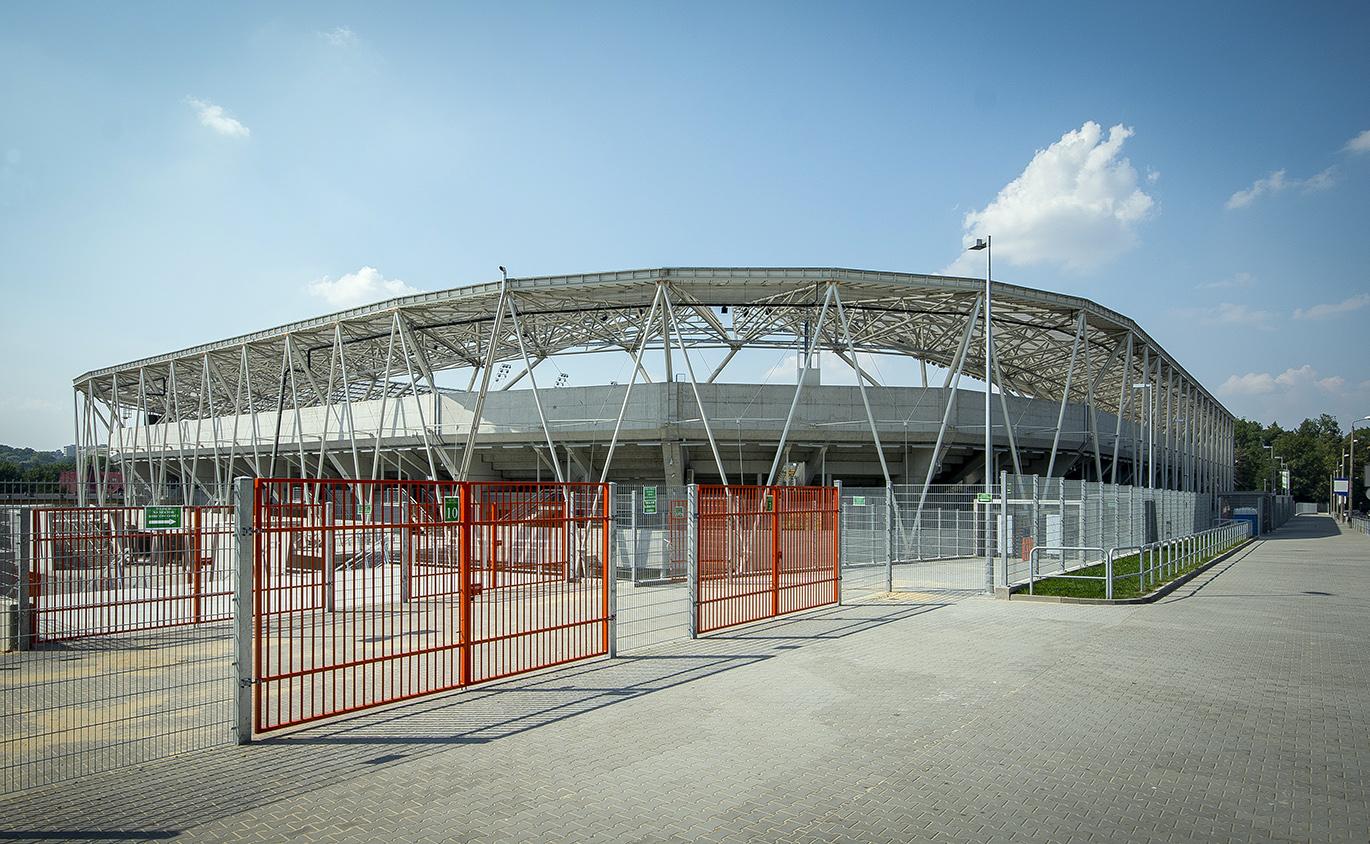 © Adam Szyszka, Stadiony.net
Having suffered from delays, some cost overruns (though still very reasonable compared to other stadia of this size), this stadium is not enjoying the best press in Poland at the moment. That said, it does deserve a closer look. After all, the project faced major challenges like serious spatial limitations and varying land levels between the west and east sides of the plot. That's why the main parking site is located north of the stadium rather than west, while crowd circulation around the stadium is compromised.
That said, ATJ Architekci made the best of this situation, creating stands that allow access to the lower tier straight from ground level (east), while they also give enough room to create required sporting and hospitality facilities (west). The seating bowl is very compact, offering good sightlines, even if placement of advertising before the 1st row earned the match organizers some criticism from fans wanting to be close to the action.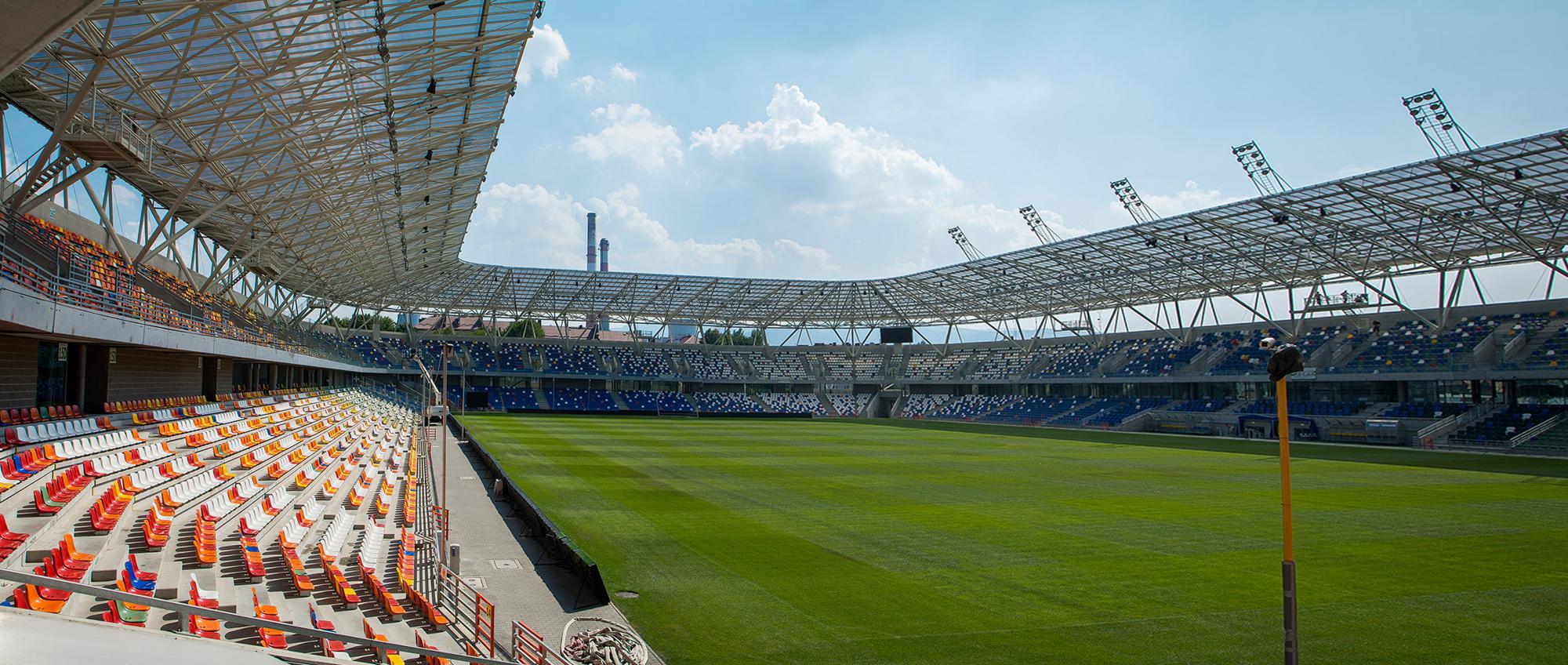 © Adam Szyszka, Stadiony.net
In aesthetic terms it's simple, almost rough. Concrete, steel and the almost transparent polycarbonate roof cladding are neutral in colour, even prompting some debate on whether it shouldn't get an outer wrap around the existing structure. That might be a shame though, because its strength lies in that simplicity. The stadium is airy, rhythmic and easy on the eye, not imposing for its neighbours. Even though it's not an easy cohabitation, especially with scrarce room available for parking on matchdays…