Stadium of the Year 2016: Reason 20, Stadion FK Krasnodar
source: StadiumDB.com; author: michał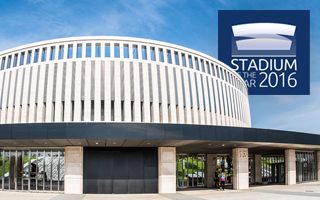 Despite being just a few months old, it doesn't need recommendations. What you might enjoy is knowing more about one of the world's most luxurious stadiums.
The new stadium of FC Krasnodar has already made its rounds through media around the world. A round well deserved, because it's hard to find stadiums thought-through in such detail. You won't find bare concrete here or any fence. It's all high-end with façade cladding imported from Italy, roof designed by best specialists and the world's first panoramic video screen. Is this enough to get part of your Stadium of the Year vote?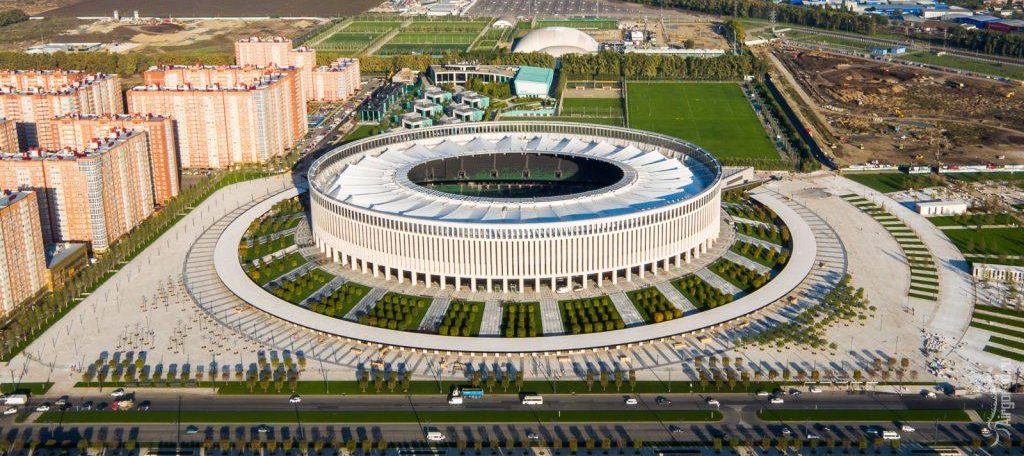 © AirGorod.Ru
This isn't any of Russia's World Cup venues, it's too small for that. It's also entirely private, funded by billionaire Sergey Galitsky, who wanted to build a stadium of unmatched quality across Russia, a country with booming stadium industry. It was always clear that the project wouldn't pay for itself. After all, a match ticket costs upwards of $2.5, while the stadium's budget stood at "well over 20 billion rubles" (over $334 million), as Galitsky himself admitted.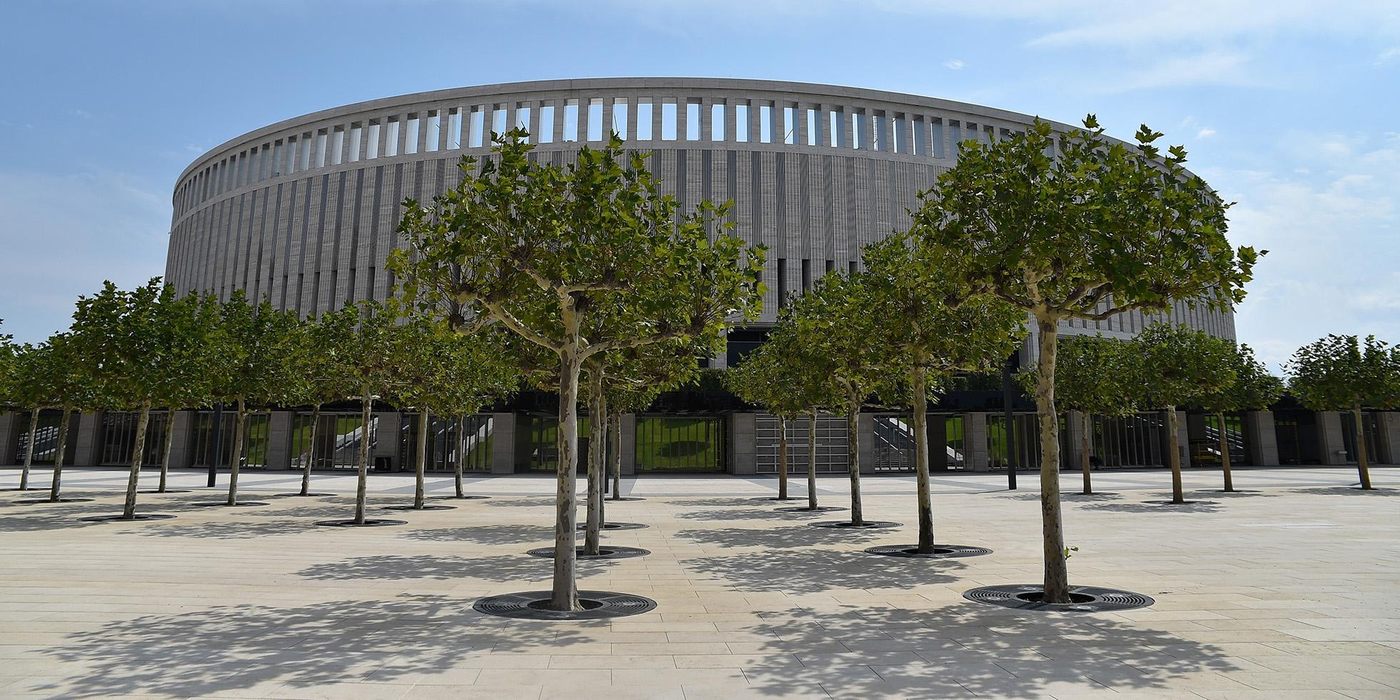 © FK Krasnodar
The Stadium is claimed to be one of the world's most functional facilities dedicated exclusively to football. It sits on an oval footprint (34,974 m2) and rises to 42.8m. Spectators access from three sides, through a well landscaped public plaza with covered and partly heated turnstiles, which should make queuing less troublesome even during winter games.
© FK Krasnodar
Both the seats and concrete beneath them are getting darker with progressing rows of seating. This way it almost blends with the stadium's signature feature, the world's first panoramic stadium screen, covering over 4,800 m2 between fans and the roof. The surface makes it Europe's largest by far and enables the creation of unique atmosphere during events.
Global leaders in cable roof design, German SBP, were employed to delivered this stadium's membrane-covered canopy. One major difference between Krasnodar's roof and others of this kind is its heating. Due to some games being played during the harsh winters of southern Russia, the stadium's roof is equipped with an infrared heating system to guarantee maximum comfort for fans.