Stadium of the Year 2016: Public Vote 3rd Place - Estadio Campeón del Siglo
source: StadiumDB.com; author: michał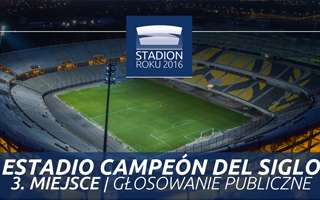 You won't believe how supporters of Peñarol managed to achieve this high position for their new stadium!
It's possibly the biggest surprise of this year's competition, though we realize London Stadium's victory in the Jury Vote set the bar high.
However, you should know that Peñarol's Estadio Campeón del Siglo was ranked 10th on the penultimate day of the Public Vote and then we've seen an amazing surge vie social media, which resulted in the amazing leap to 3rd spot, with 73,716 points!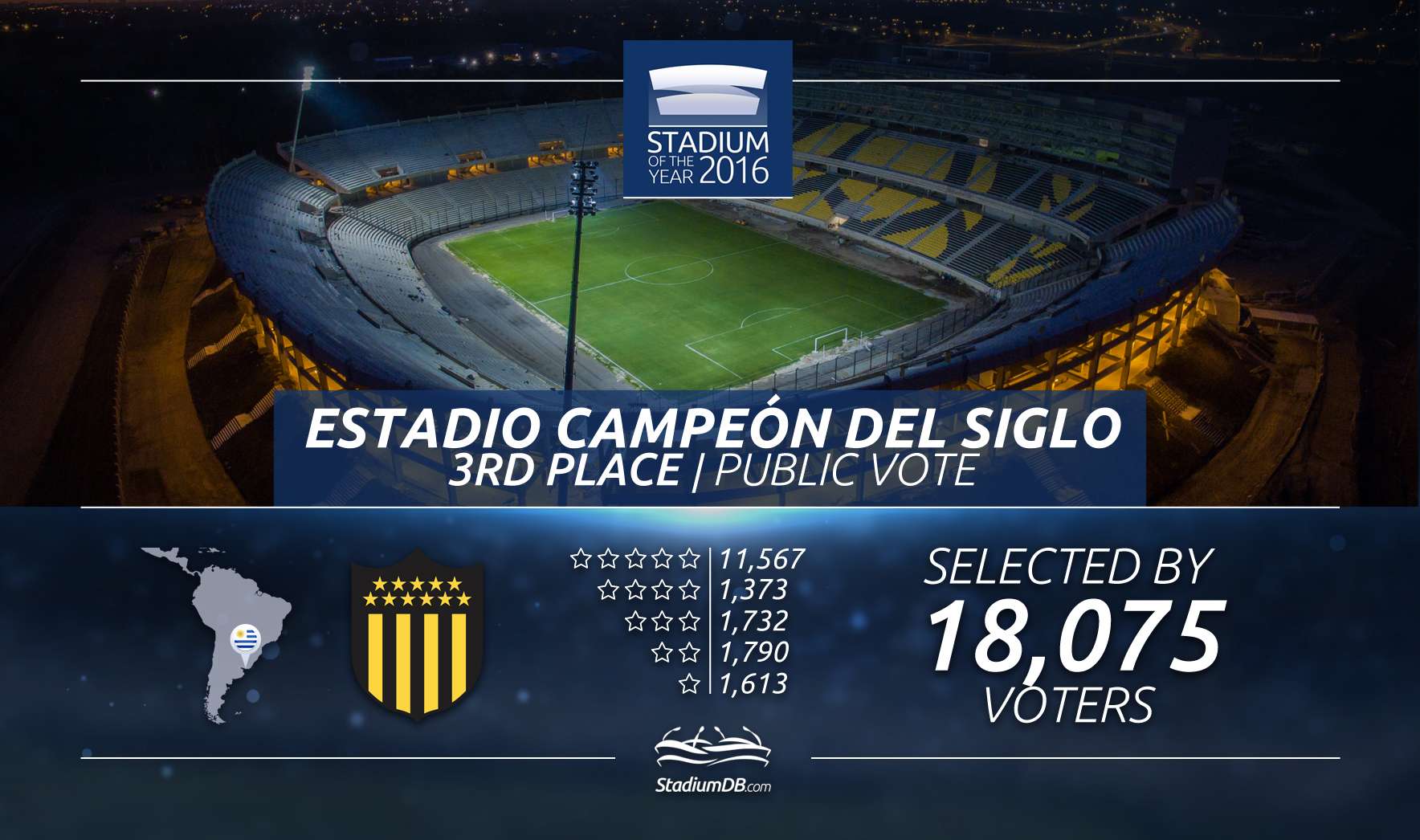 Also worth noting, votes for this stadium were cast overwhelmingly on two days: the first and last day of our vote. Yes, it's largely voters from Uruguay who selected this stadium, but our system only recognized 7,030 Uruguayan IPs, so there are probably many more enthusiasts of the hot "hinchada" atmosphere among our voters, especially with this stadium being the single only nominee from South America.
The position isn't too surprising itself. After all, we're talking about one of Latin America's most popular clubs who finally got a stadium of their own in 2016. With over 100,000 registered socios they're a populous force for any Public Vote.
That said, it should be noted that Peñarol as a club did not engage in promoting the competition, the momentum was grassroots, which makes it the more valuable. And it also shows how immense enthusiasm there is for the new stadium. Congratulations, Aurinegros!
Don't forget to check the complete list of 29 nominees (Public Vote) and 10 finalists (Jury Vote)!