Poland: Wrocław's Olympic Stadium ready for use
source: StadiumDB.com; author: michał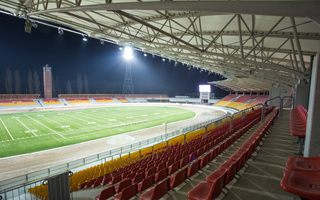 It's one of the most historically relevant Polish stadiums. Now, following complete reconstruction in 2015-2017, it's ready to host the 2017 World Games as the main venue.
Yesterday the new main grandstand of Wrocław's Olympic Stadium was officially approved for use. This symbolically ends the 2-year reconstruction of one of Poland's most historic stadiums. In practical terms we still have to wait approximately 2 weeks until handover to Wrocław's Youth Sports Center (MCS), who will operate the building. Opening is planned some time in April, with no specific date as of yet.
Stadion Olimpijski is one of Poland's most recognized stadiums, built originally before WWII as a German project. In line with German planning of that time, it's part of a major leisure precinct of significant aesthetic value.
Over time it became severely outdated, but its 2015-2017 reconstruction fully respects the building's value. All outer walls and facades were retained, even parts of the wooden roof got recreated on top of the east stand and behind goals. Eastern clock tower is left intact, also the terracing in parts of the stadium will again be in use.
Most significant changes happened in the west, where a completely new covered grandstand was built. With high quality facilities for corporate guests, media and new sections for disabled viewers, it now meets major international criteria.
However, despite its history, the building is no longer expected to hold football games. Instead it will serve primarily as motorcycle speedway stadium for Sparta Wrocław, while also hosting American football games of Wrocław Panthers.
Its reconstruction is the largest single project prepared by Wrocław during preparations for this year's World Games, for the first time held in Poland. The project consumed over PLN 130 million ($33m), app. twice the initial estimates. Following reconstruction its capacity is decreased to roughly 11,000, for the first time in all-seating configuration.
Courtesy of the municipality of Wrocław and fantastic architecture photographer Maciej Lulko we now have photos of the rebuilt stadium for you!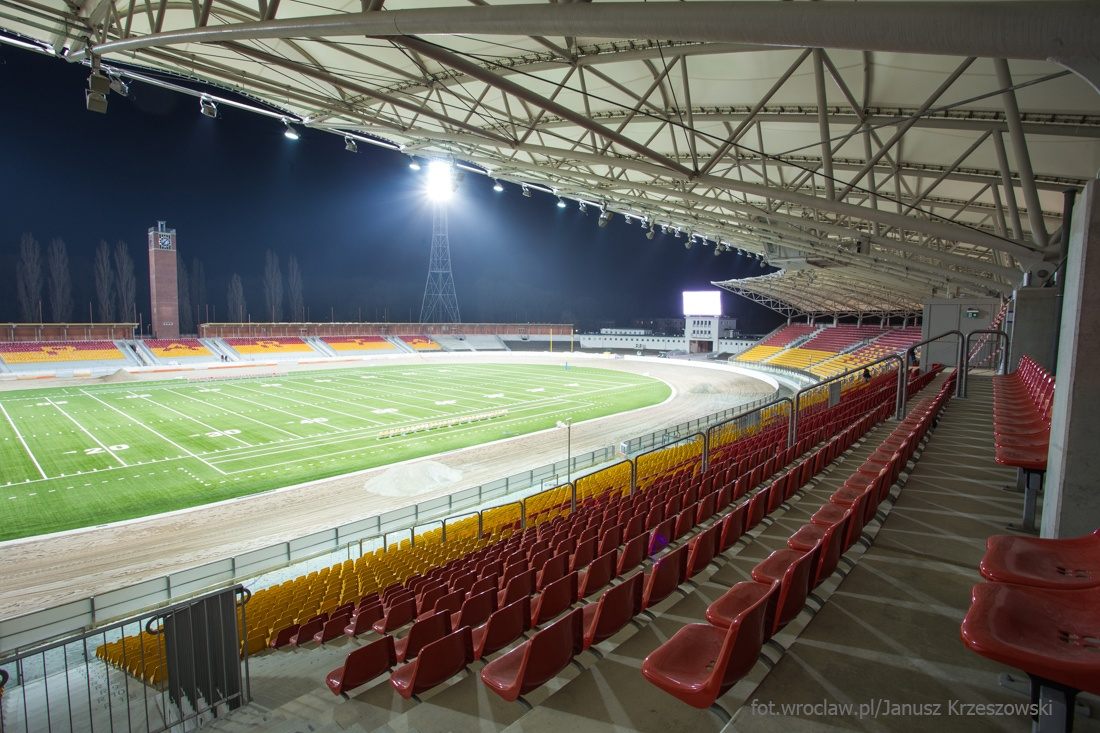 © Janusz Krzeszowski, UM Wrocław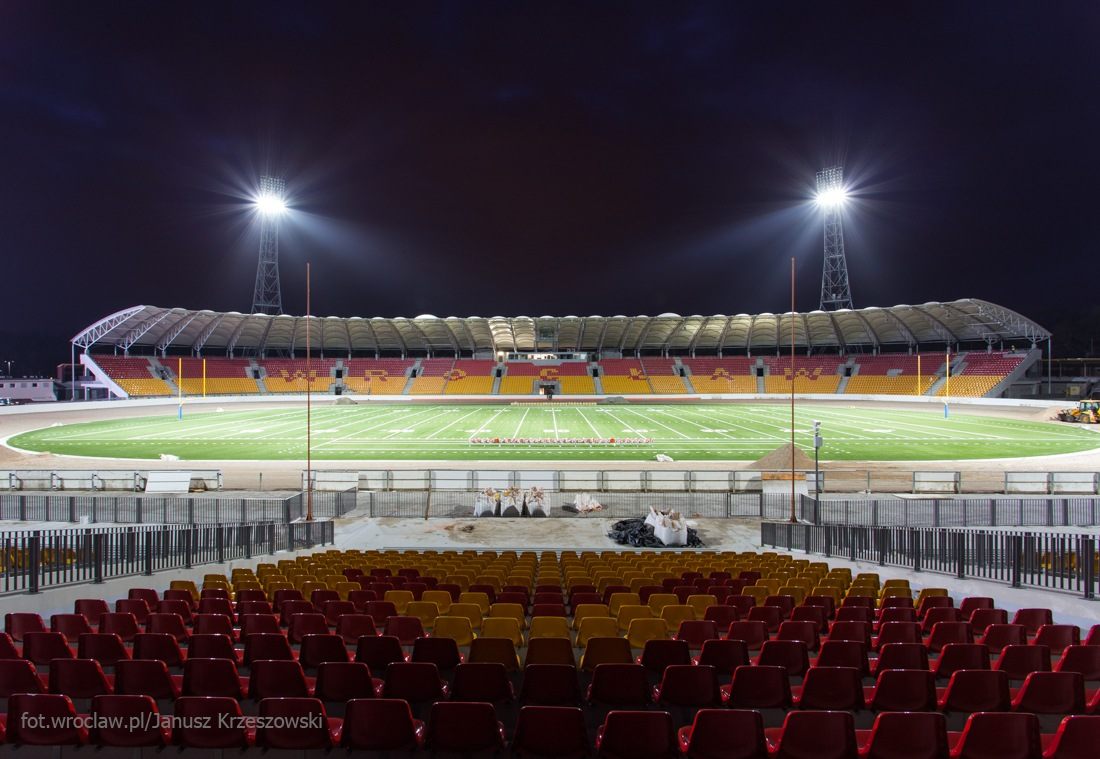 © Janusz Krzeszowski, UM Wrocław