New stadium: Grand (re)opening for Widzew
source: StadiumDB.com; author: michał
Today is the day that will go in history. Not just the history of 107-year-old Widzew, but that of Polish football as well. The new stadium in Łódź is ready for tonight's opening game.
They made international headlines in recent weeks with their record-breaking season ticket sales. Widzew Łódź may be a 4th league side at the moment, but they're also the record-holders for largest amount of season tickets sold in Poland. And it would have been more than 15,310 if not for the new stadium's capacity of 18,018.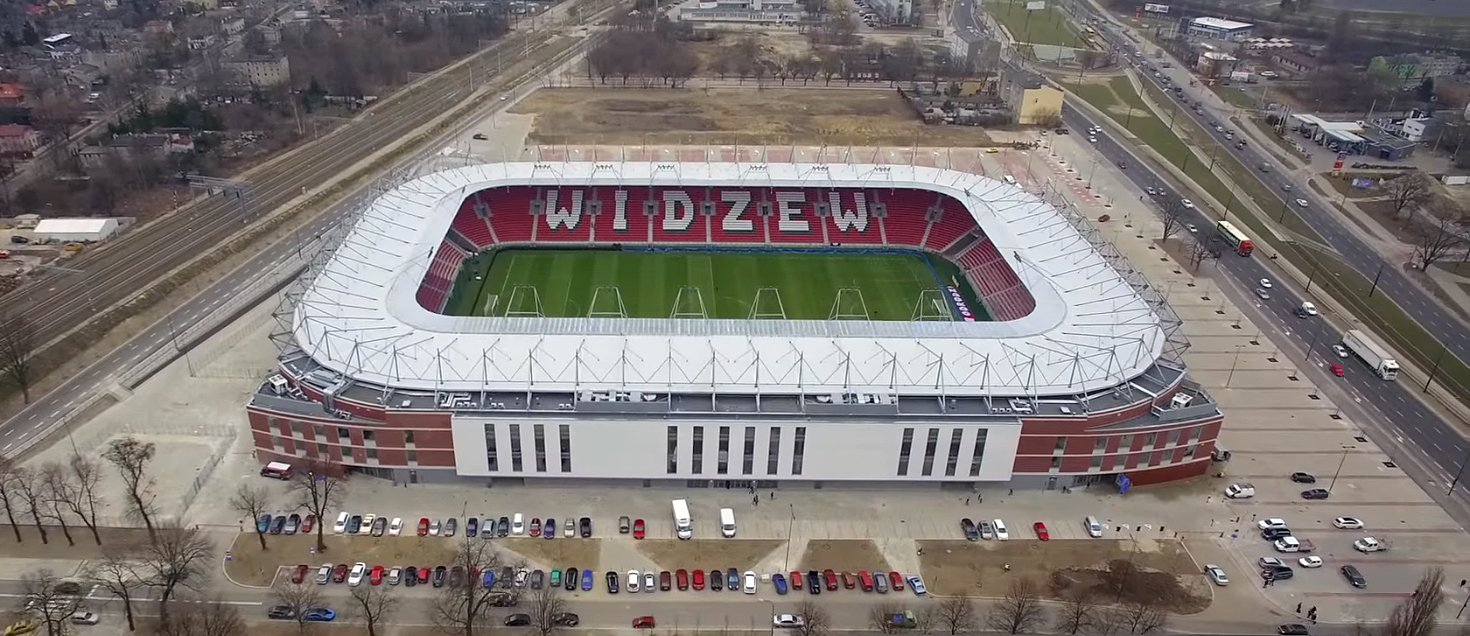 © Widzew Łódź / Flight Level
As far as we were able to check, this result is second in Europe only to Scotland's Rangers for any 4th league team. And comparison to Rangers, despite the Glaswegians' significantly higher numbers, is very fitting. Both these clubs were faced with forced relegation to the bottom of professional football and are working to rebuild their position.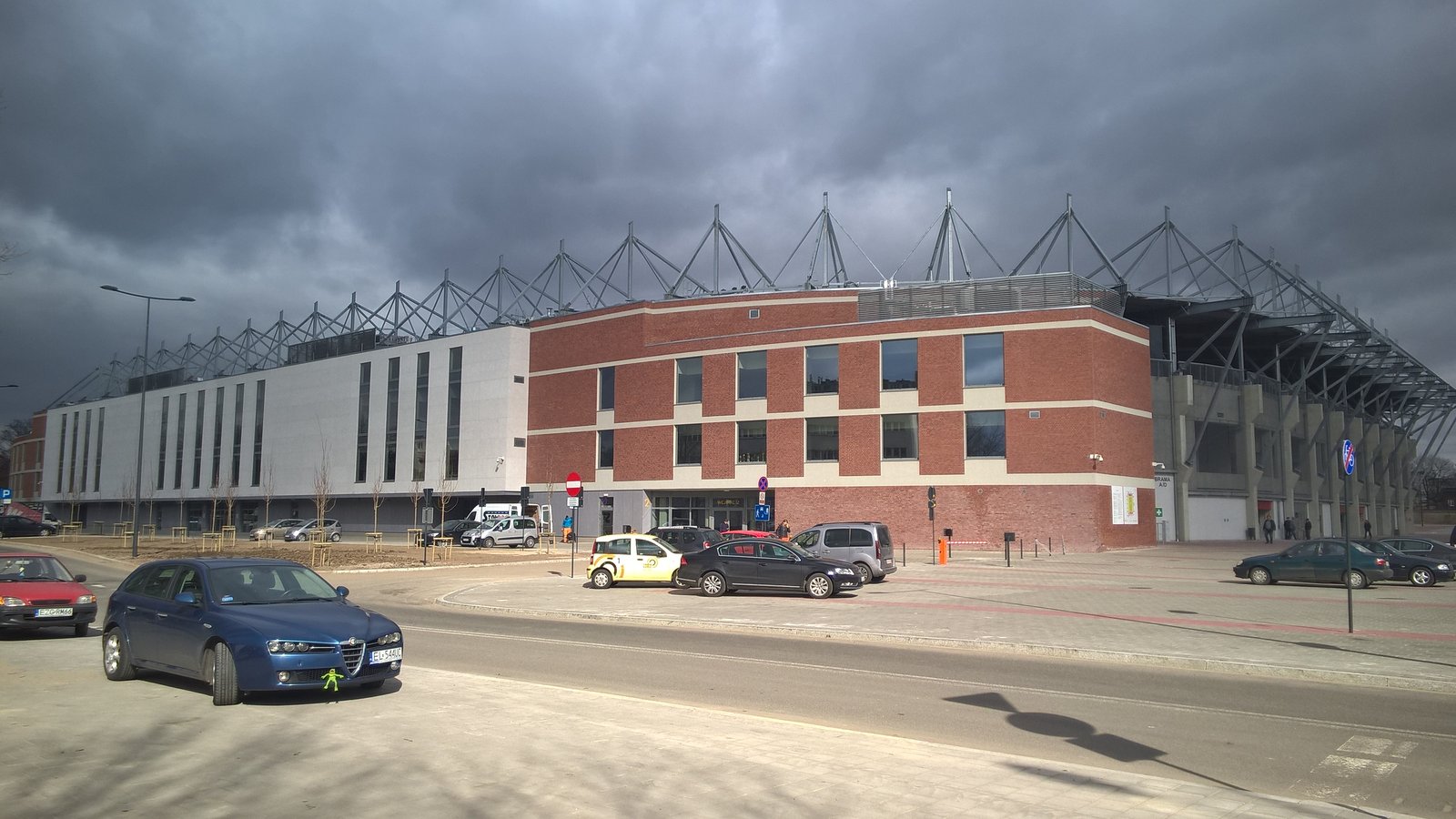 © Arewicz (cc: by)
That's precisely why so many Widzew supporters decided to buy their season tickets, even if many of them won't attend all games of the ongoing season. That's also why Widzew didn't set ticket prices at 4th league level and instead went for similar level of major Ekstraklasa teams. And tonight their campaign should reach peak with kick-off at 19:10, representing the club's establishment date.
The evening's rival, Motor Lubawa, is hardly the team anyone ever imagined for new stadium's opening, but it's the most pragmatic solution to open during a 4th league game. After all, it wasn't until this week that the stadium was finally cleared to hold a mass event.
Widzew's new stadium isn't really Widzew's in terms of ownership. As almost all Polish stadia, it was built by the municipality and will be operated by local authorities' subsidiary. But, despite fears of the 18,018 seats being too much to sustain, it now seems it will be among the most-attended stadia in Poland, at least for the first few months.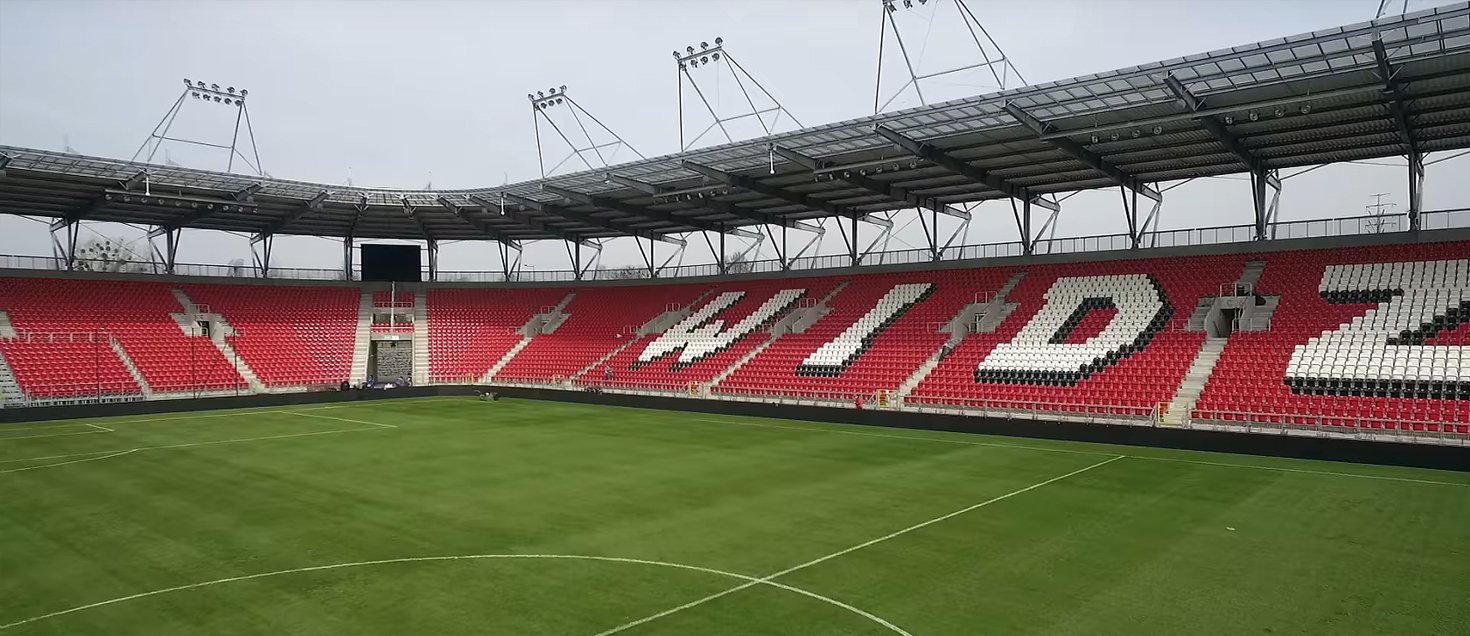 © Widzew Łódź / Flight Level
Built for PLN 138 million ($35m), it represents very decent value for money and it was also delivered rather timely, in 24 months. This still means a slight 2-month delay, but overall a very solid time frame. You may find the stadium's more detailed description in its newly-added presentation.