New design: A piece of Morocco's World Cup ambition, perhaps?
source: StadiumDB.com; author: michał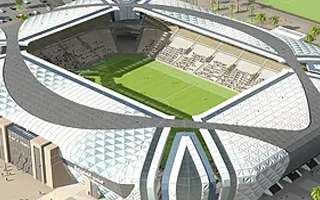 Morocco have already hinted they could join the 2026 World Cup race. They're the country to have lost more biddings than any other, maybe this could indeed be a World Cup venue?
Just several days ago this design was officially revealed, outcome of an architectural competition from 2016. Though it was initially announced as a 20,000-capacity stadium, the eventual size is now reported in Moroccan media to be 30,000-35,000, significantly more than regular turnout of Botola team Chabab Rif would suggest.
New stadium of Rif won't be built in Al Hoceima itself, rather some 10 km south of the city, in a remote but well-connected area. This way there will be no problem with fitting large number of parking places, expected to be around 2,500. Al Hoceima itself is a very dense city which would not allow for such spacious parking infrastructure.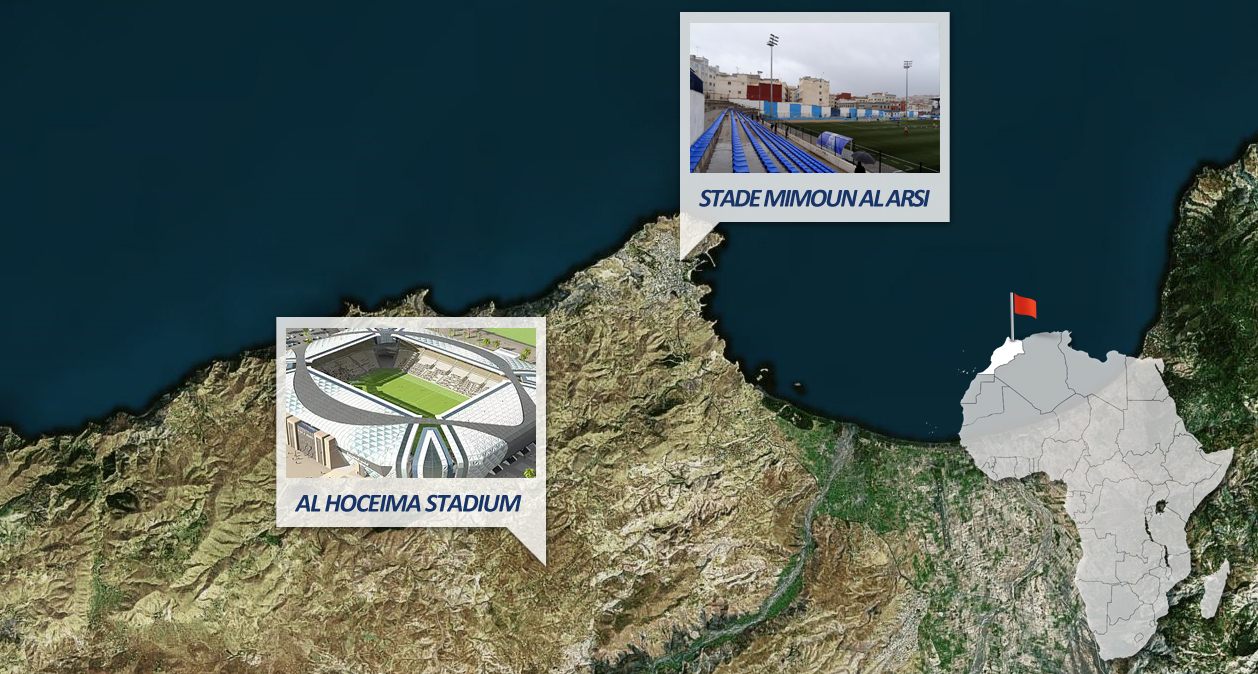 Visually the stadium will be inspired by local landscape, precisely the temporary rivers around Al Hoceima. They will be represented by differently-coloured cladding on part of the roof.
Seating for roughly 30,000 people will be divided into four separate stands, with corners left empty. This will allow expansion if need be, particularly if Morocco applied for the World Cup.
Infrastructure of the stadium will offer up to 6 levels of floor space in the west stand and 4 levels on remaining sides, with one level below ground.
The stadium is now subject to detailed technical design and construction tender.