Kyiv: Serious financial issues of Olympic Stadium
source: Terrikon.com / SportArena.com / Stadiums.at.ua; author: michał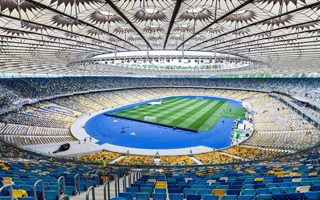 Ukraine's national stadium has some of its bank accounts frozen after audit revealed the operating company is unable to pay debts from before Euro 2012.
Over the past 5 years the Kyiv Olympic Stadium accumulated huge debt, big enough to warrant bank account and asset freeze. This dire situation is owed partly to Ukraine's economic instability in recent years, which made it much harder to cover the Euro 2012 reconstruction.
First, not every contractor had been paid. Several companies sued and won with courts ordering the payment of UAH 93 million and then 61.7 million (total of UAH 155 million or $5.7 million). But that's hardly the end.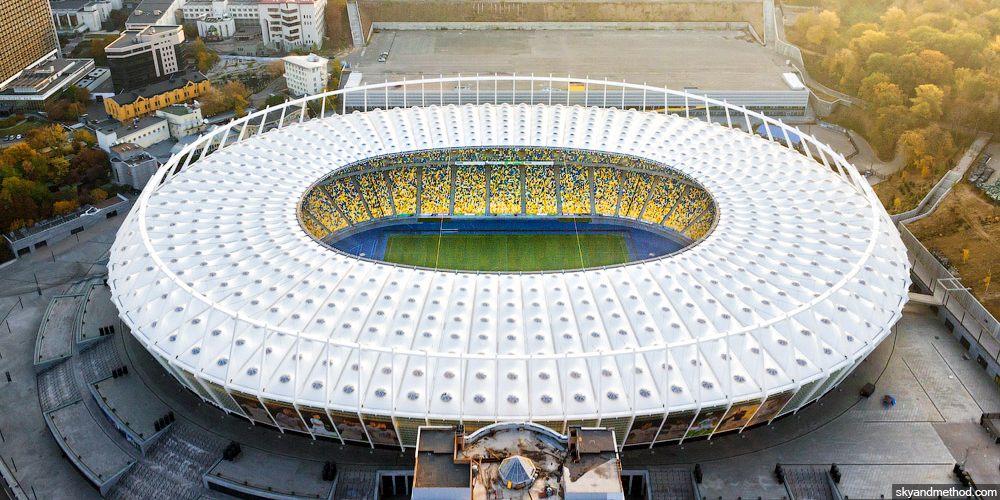 © SkyandMethod.com
Bulk of the pre-Euro 2012 work was carried out thanks to a preferential loan secured through Fininpro, a state fund. The money was received under state guarantees from foreign organizations. And to date it hasn't been paid. We're talking about UAH 2.231 billion ($82 million). This kind of debt costs money just to sustain, app. UAH 800,000 annually.
As if this wasn't bad enough, there's little revenue to go around. Dynamo Kyiv remain the anchor tenants, but their matchday attendances have been dwindling in recent seasons.
When they first moved to the Olympic Stadium in 2012, they enjoyed following of over 27,000 per game. Now it's just above 10,000. At the same time NSC Olimpiysky's contract with Dynamo prevents the stadium from effectively seek for other events with major dates booked for football.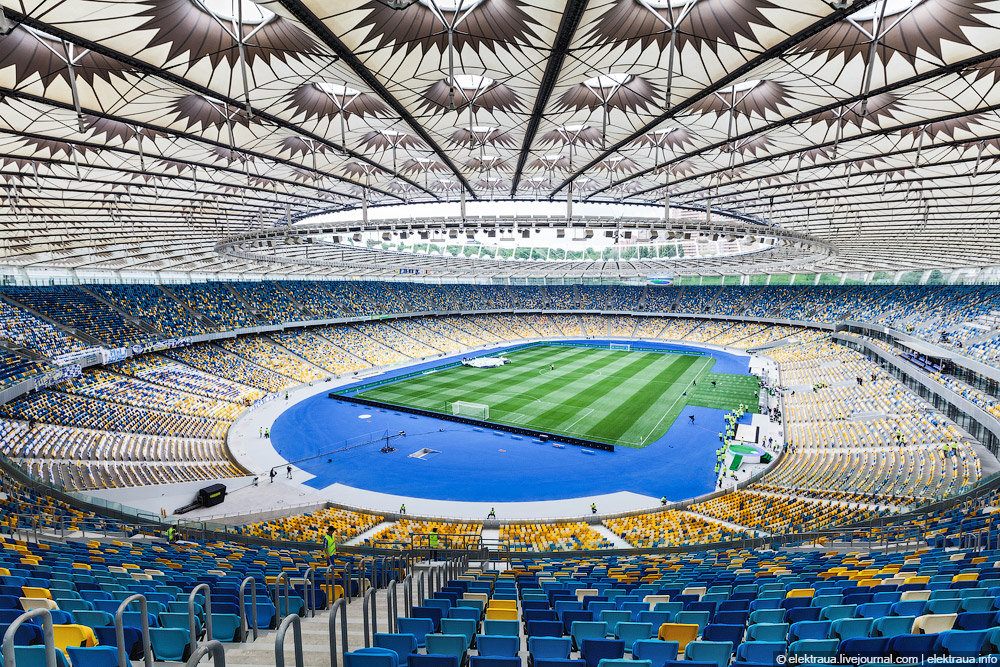 © SkyandMethod.com
What next? NSC Olimpiysky, the stadium's operating company, is a subsidiary of the government, which means any debts would most likely be collected from the taxpayers.
Viktor Anisimov, director of public relations of NSC Olimpiysky, suggests the stadium could use a VAT easement. Should the government grant them VAT benefits, there might be actual surplus to begin and repay their debts.