Interview: Will we see a retractable roof in Premier League?
source: StadiumDB.com; author: michał
From the Premier League, through Wimbledon, safe standing and Qatar 2022, to the recent Stadium of the Year. Here's our interview with Andy Simons, founder director of KSS Group.
He recently returned from one more trip to Qatar, where he's working on the spectacular new Al Rayyan Stadium. Andy Simons, founding director of KSS Group, has successfully delivered stadium designs in England, France and Israel, among other states. And recently he was part of our Stadium of the Year 2016 Jury. Let's begin with the competition.

SDB: Having recently evaluated all 29 stadiums opened in 2016 and approved for Stadium of the Year, do you think it was a good year in stadium architecture?
Andy Simons: I thoroughly enjoyed evaluating the stadiums and found the quantity and quality of information very good. I don't believe it was a classic year in terms of stadium architecture, but there are certainly some very good examples in the shortlist.
SDB: If it was up to you alone, any strong favourite?
This is a difficult question; I probably have three favorites including Allianz Stadion in Vienna, Vodafone Arena in Istanbul and the Stadion FK Krasnodar.
SDB: Your first stadium project was the revamp of Stamford Bridge, now your company designed the expansion of Anfield. In these 25+ years how much do you think Premier League stadium expectations changed?
There has been a massive change in the past 25 years. The fan expectation has grown enormously, not only in the quality of the view, atmosphere and the standard of play they expect. Gone are the days of freezing cold exposed concourses with a minimal selection of food and drinks, now the general fan expects a much better range of facilities and experience.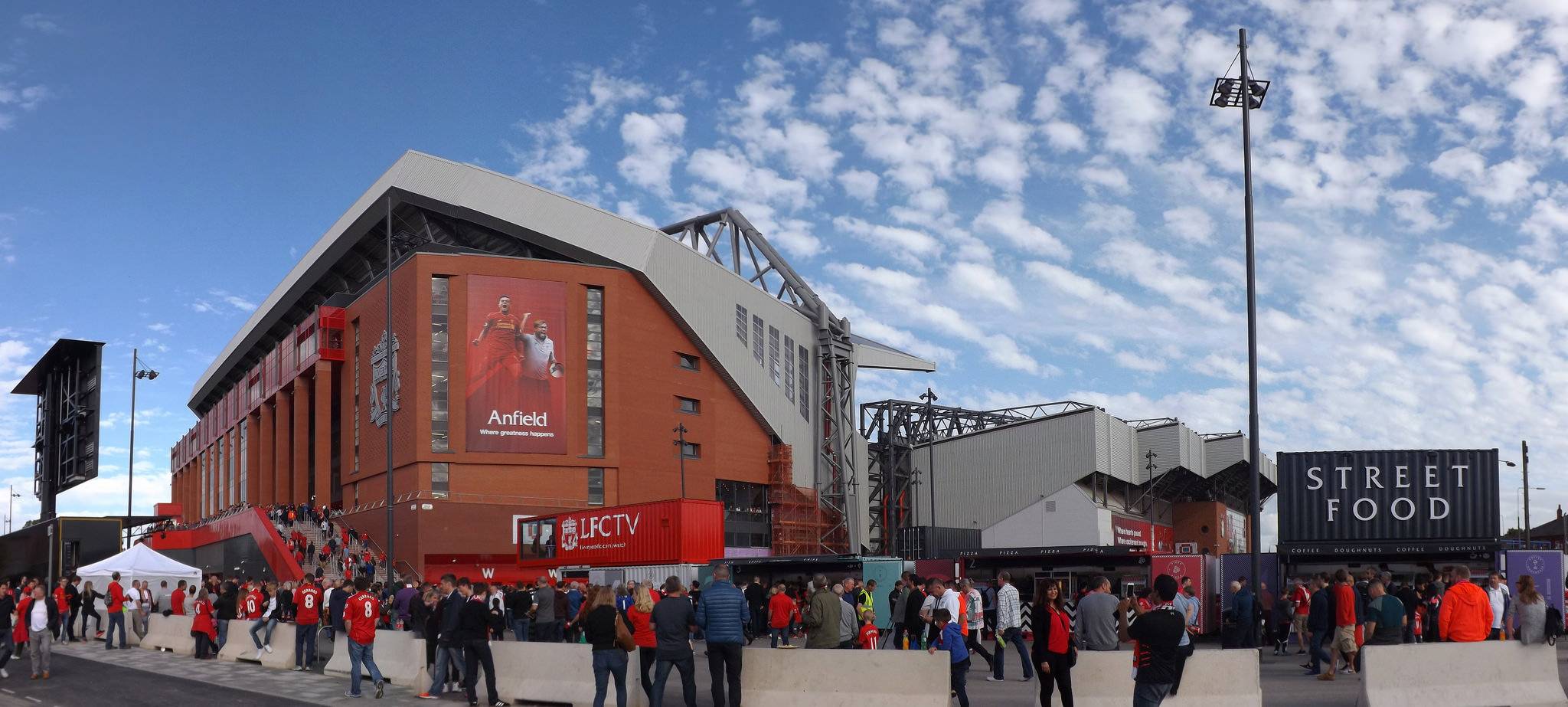 © Ian Johnson
SDB: And yet the only retractable roof across Britain is the one in Cardiff, of course not counting what KSS has designed for Wimbledon's No. 1 Court. Do you think there's potential or demand for a fully enclosed stadium in Premier League?
I think Wimbledon is unique in the sense that it has a single short span of time within the overall sporting calendar to deliver a full tournament. The ability to ensure that the English Summer does not affect that is critical, and I fully understand why Wimbledon would be increasing the number of covered courts within its portfolio to deliver a guaranteed successful tournament.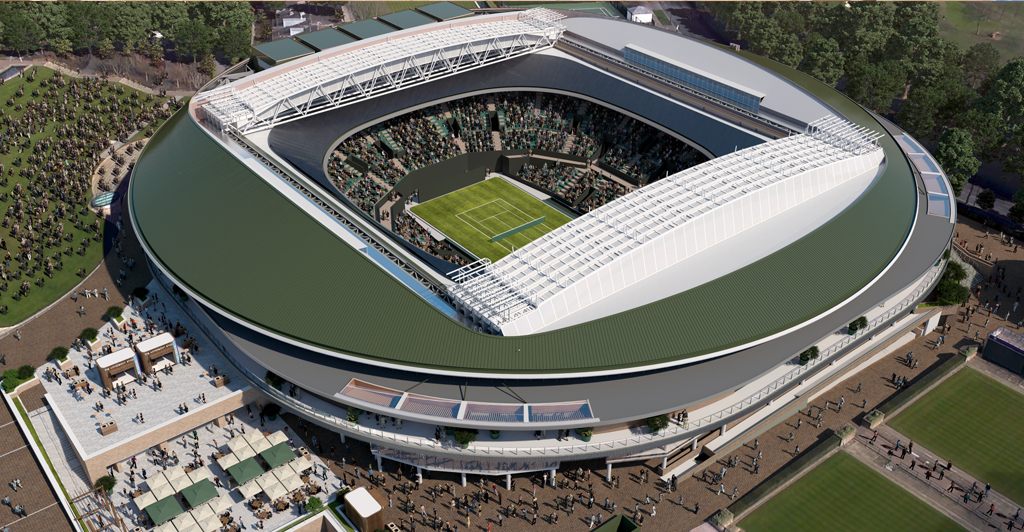 © KSS Group
In club football covered stadia are an enormous cost for a relatively limited return, as it stands every seat position in all-seater stadiums are required to be protected from rain, therefore we are only dealing with the players. In my opinion part of the English game is the full range of seasons that we play through and I think if you remove that, you eliminate an element of intrigue and skill from the game. Additionally most English stadiums have been renewed over the last 30/40 years and would find it technically challenging and very expensive to change the current roof structures to opening mechanisms.
SDB: Also, it's clear that Premier League is top of the world as a football league, does it feel the same way in what's required from a stadium?
The Premier League is certainly one of the richest leagues in the world, but it is certainly not top in terms of quality of football. As the UEFA Champions League clearly shows Spanish football and German football regularly dominate for the top honours. In terms of what is required for a stadium, there is parity between the top Premier League teams and top European teams, and certainly the range of stadium facilities to the most basic seat to the top seats are very similar in this respect.
SDB: One major difference many supporters would name, aside of ticket prices, is probably safe standing, legalized more and commonly across Europe. Do you think it's a solution English stadiums are ready for?
Safe-standing is an extremely emotive subject, and currently the English Premier League is not entertaining discussions about the reintroduction of safe-standing. However, we are certainly aware that clubs see this as a potential to increase capacity and therefore revenue within the size of their existing stadiums without expanding.
SDB: KSS are working on Al Rayyan Stadium in Qatar for the 2022 World Cup. How different is designing a stadium for the hot Middle-Eastern climate? After all, it's the reason for a winter World Cup.
Qatar has been an amazing experience; the expectations are exceptionally high, not only with dealing in an incredibly hot climate, but the required quality throughout the stadium development. Although the World Cup will now be held in winter with typical temperatures in the mid-twenties, the stadiums are retained for legacy and therefore we are still incorporating the full range of technology to ensure that they are comfortable not only for the players, but also the spectators to achieve a very tight comfort temperature range throughout the year.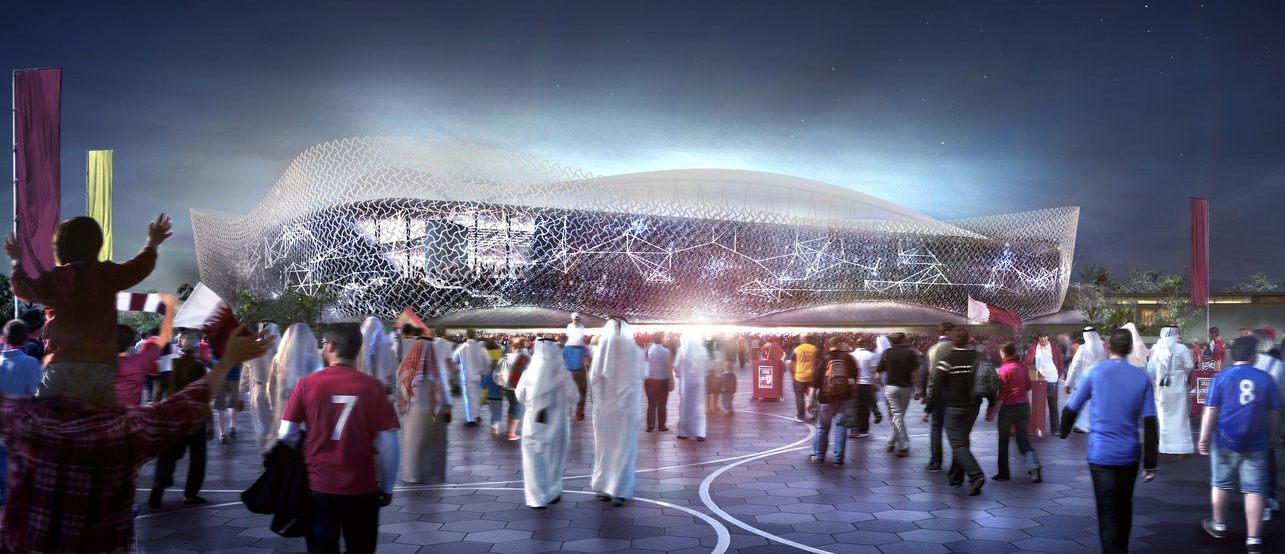 SDB: Based on all the projects revealed to date, would you agree that Qatar is on its way to host the most impressive World Cup stadium-wise?
Any country hosting the FIFA World Cup is required to create spectacular and technically highly competent stadiums. FIFA rulebooks and tournament requirements are so demanding that any host nation is required to create a range of high quality stadiums to deliver a successful World Cup and Qatar is no different in this respect. The programme is well underway; amazing stadiums are being constructed across the country to meet these high standards.