New design: The Newcastle stadium that never was
source: ChronicleLive.co.uk; author: michał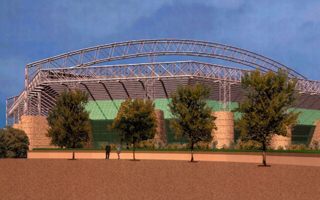 It was exactly 20 years ago when Newcastle United filed their planning application. They wanted a 55-70,000 capacity stadium just a stone's throw from St. James' Park. But it never happened.
After the devastation of Hillsborough, 1990s turned into a transformation period for English football. Forced conversion to all-seating capacities meant drastic reductions in stadium (and thus revenue) size. In Newcastle it meant a drop to 36,610 people inside St. James' Park and some 20,000 on a waiting list.
That's why in 1995 Newcastle United FC announced they would build a brand new stadium just 250-300 meters north from St. James', in Leazes Park. Its starting capacity was expected at 55,000, but with easy expansion to 70,000 in mind.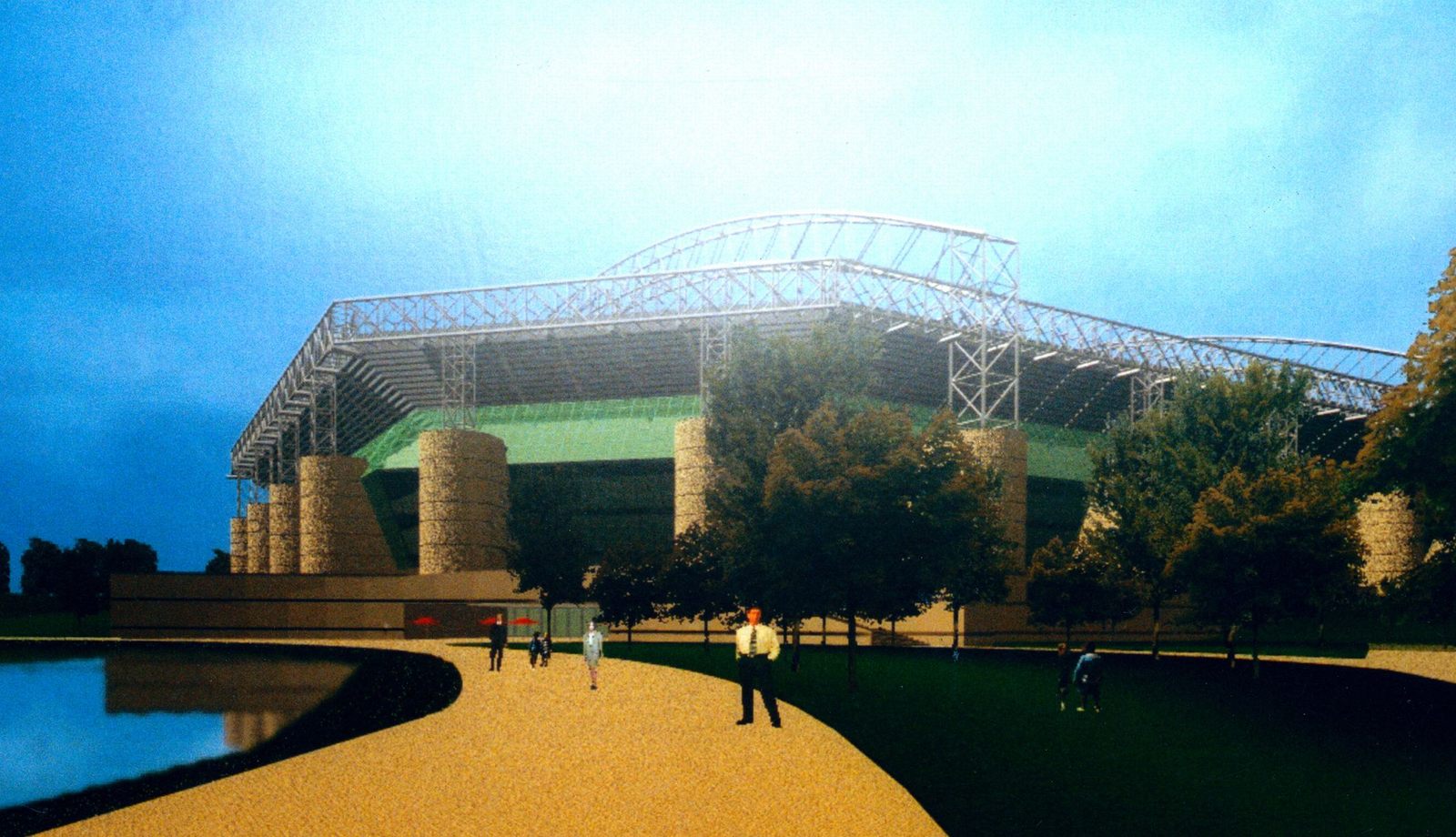 © Taylor Tulip & Hunter Architects
With all stands covered, this would have been possibly the most impressive stadium in England, one of the most modern in Europe. Today, thanks to reporting by Chronicle Live, we can show you these plans. sure, they look dated, but it was over 20 years ago.
It didn't end with renderings. NUFC had worked on the project for two years, finally submitting their planning application in early 1997, exactly 20 years ago. Had the stadium plan succeeded, it would see St. James' Park demolished and a smaller athletics/hockey/basketball complex built in its place.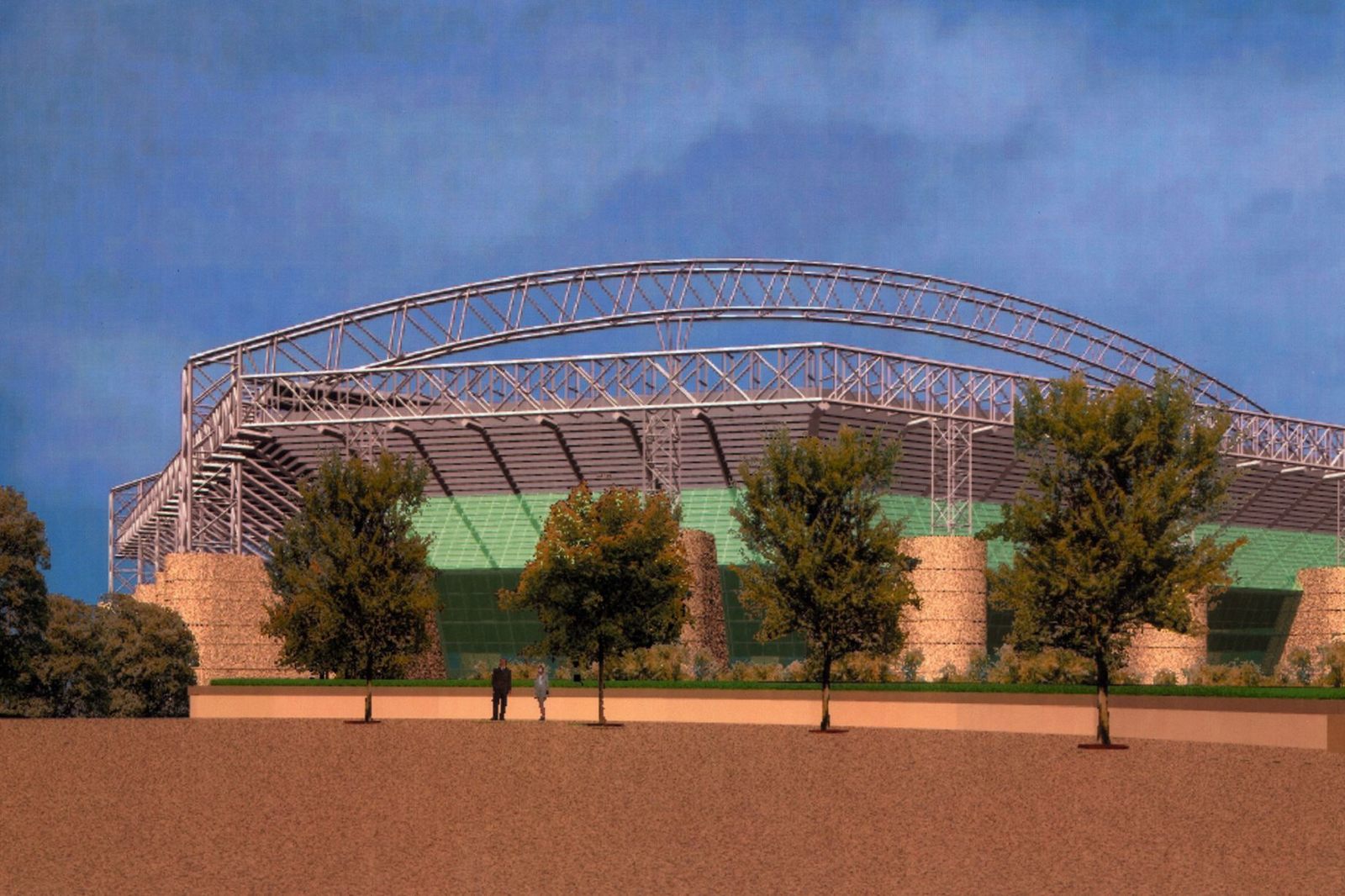 © Taylor Tulip & Hunter Architects
Eventually the project couldn't go through, due to massive protests by local residents. Leazes Park remains the best piece of public green throughout central Newcastle and campaigns against its transformation into a stadium had great support. Without the internet access we enjoy today, a massive number of 36,000 signatures against the stadium were gathered, matching the capacity of St. James' Park.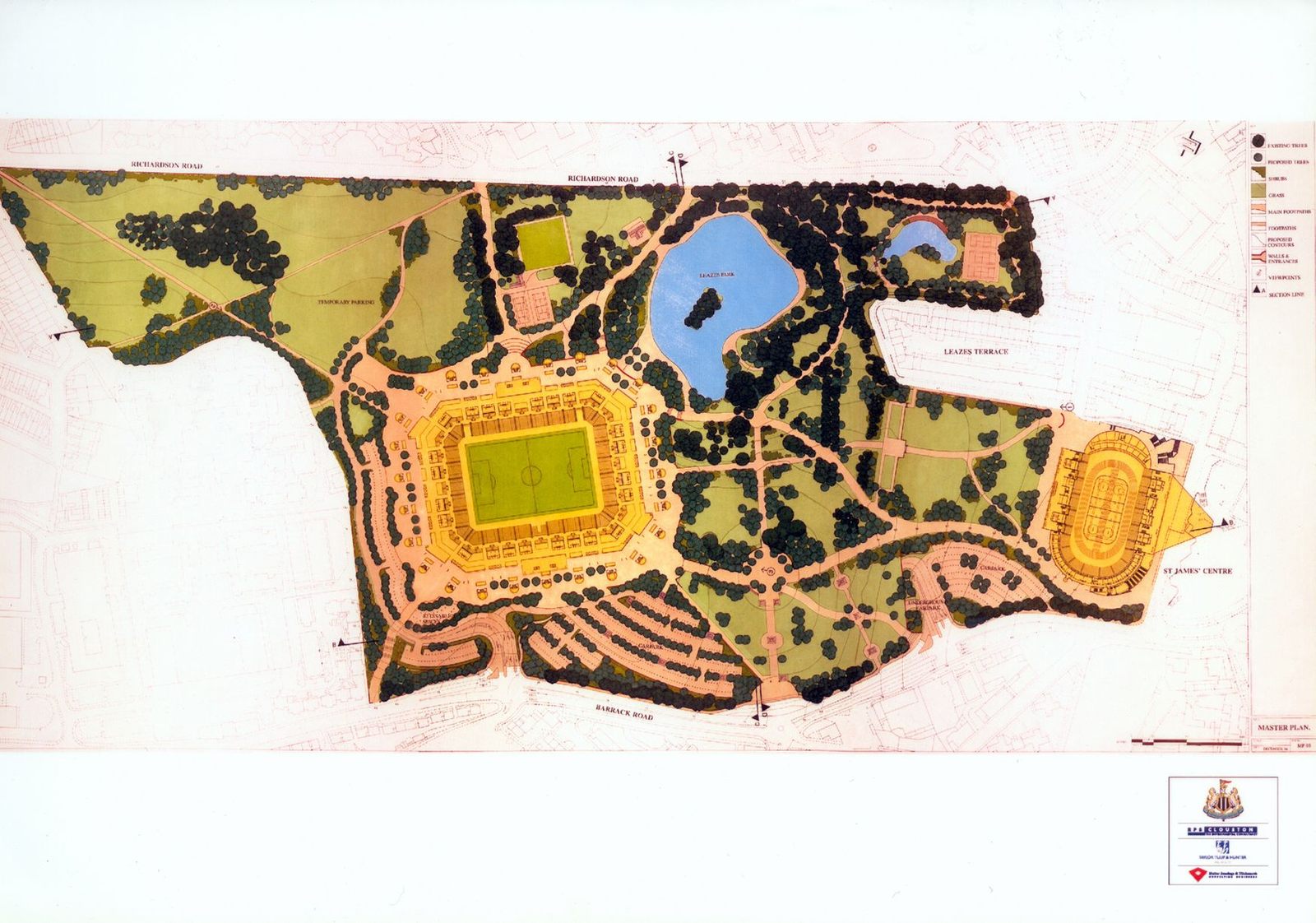 © Taylor Tulip & Hunter Architects
NUFC had to withdraw. Instead, the following year the club began expansion of St. James' Park, which resulted in the stadium's current shape, one of the most recognizable in Europe. Famous for its appearance, the existing stadium never met the desired 55,000, let alone long-term expansion to 70,000. With over 52,000 it's already at peak of what's feasible. Will we see another attempt to move?