Austria: Stadium named after teddy bears and plush
source: StadiumDB.com; author: michał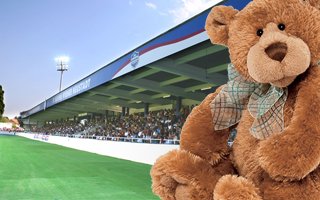 To be exact, the name is Teddybären- und Plüsch-Stadion (Teddy Bear and Plush Stadium). How did Wiener Neustadt end up with it?
Though somewhat hard to believe, this story is true. Austria's 2nd league club SC Wiener Neustadt announced that as of now their stadium is officially named Teddybären- und Plüsch-Stadion. Why?
The naming rights were not negotiatied as usual, they were instead raffled off. This way a sponsor with partnership deal worth €500 became the official sponsor of Wiener Neustadt's stadium.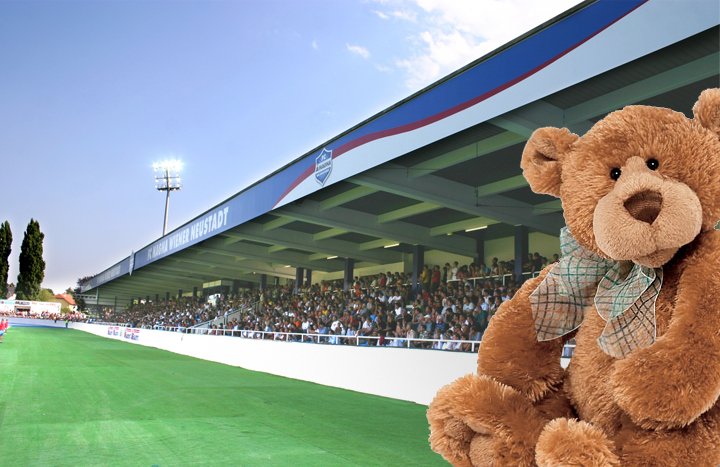 "There are many Allianz, Generali or Merkur Arenas, our name is certainly unique", said club CEO, Katja Putzenlechner. And she may just be right.
Though on paper it's only worth € 500, the deal already brought this rather obscure club onto football headlines around the world. How much is the additional coverage potentially worth? Surely more than the fuzzy name itself.
And in the end, the stadium will only bear the teddy bear name until the end of 2016/17 Eerste Liga in June.